Andy Chu Minh Duc to defend title at FLC Vietnam Masters 2018
Andy Chu Minh Duc to defend title at FLC Vietnam Masters 2018
Views: 1116
Tweet
2017 FLC Vietnam Masters champion Andy Chu Minh Duc has confirmed to join VPGA to defend his title. This event from December 19 – 22 at FLC Quy Nhon Golf Links.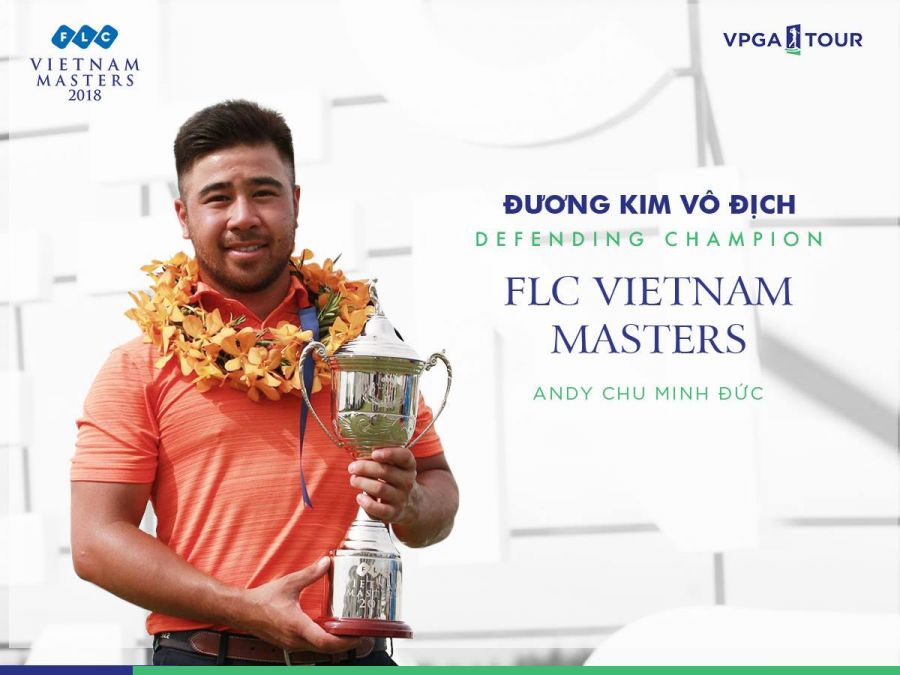 2017 FLC Vietnam Masters champion Andy Chu Minh Duc
Andy Chu Minh Duc is no stranger to golf lovers in Viet Nam. A young Vietnamese oversea golfer, Andy Chu has gained quite ample experience over the past 3 years playing at professional tours in the region. Some of his notable achievements include Champion of the Professional Group at Vietnam Amateur Open 2016, Champion of FLC Vietnam Masters 2017, member of the Australia PGA 2018-2019, member of the New South Wales State Team, …
At FLC Vietnam Masters 2018, Andy Chu had a neck-and-neck race with Pham Minh Duc to eventually win the Champion title with a total score of -1 after four rounds. For Andy Chu, the championship at the debut tournament by VPGA Tour carries a lot of meaning. It was not only a chance for him to compete in his motherland but also a testament to his career as a professional tour player.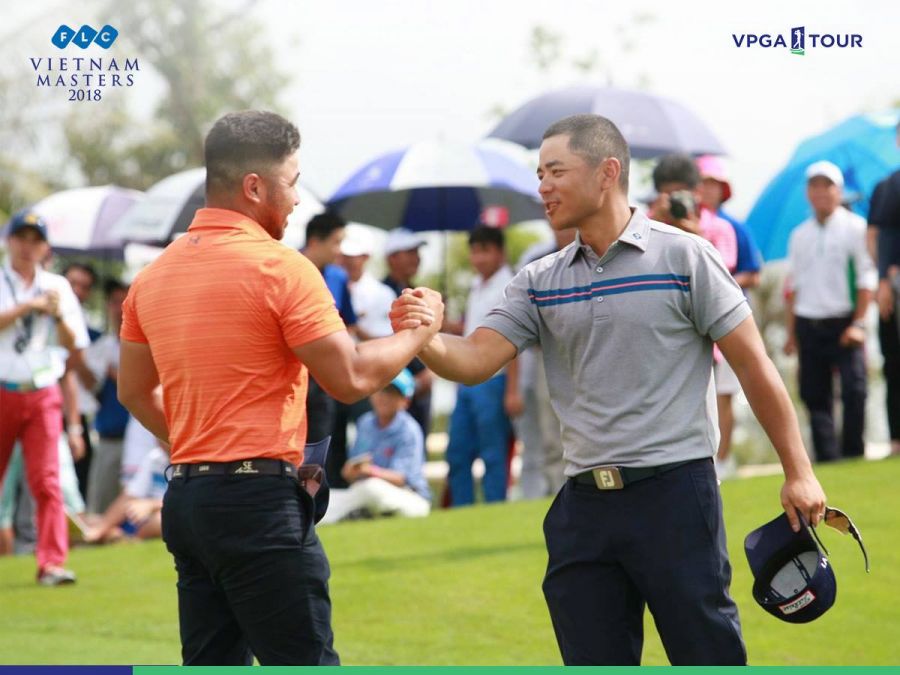 The Champion Andy Chu (left) and the 1st runner-up Pham Minh Duc
FLC Vietnam Masters 2018 with its changes to rules and conditions promises a challenging arena for players. Andy Chu is eager to enter the tournament in Vietnam this year and looks forward to memorable experience.
Official information on FLC VIETNAM MASTERS 2018:
📍 Time: 19-22 December 2018
📍 Venue: Ocean Course – FLC Quy Nhon Golf Links
📍 Competition Format: Stroke play through 4 rounds of 18 holes
📍 Total prize purse: 1.1 billion VND
🔸For the first time in FLC Vietnam Masters, #professional_female_golfers have the opportunity to compete in a group of 20 players. In addition, #foreign_professional_golfers living and working legally in Viet Nam are also eligible to compete.
⛳️Ocean Course – FLC Quy Nhon Golf Links
One of the most beautiful courses in Asia.
The sun and wind of Quy Nhon beach pose great challenge to players but also offer a guarantee to exciting games.
With the participation of top professional golfers in Viet Nam such as Michael Tran Le Duy Nhat, defending champion Andy Chu Minh Duc, Pham Minh Duc, Le Huu Giang, … and many others, #FLCVietnamMasters2018 promises an intense and heated competition.
Stay tune for the latest updates about FLC Vietnam Masters 2018 on VPGA Tour fanpage!
For more information about the tournament, please contact:
092 8787 687 (Mr. Thang) or 024 – 6293 6613
Tag: flc masters vpga tour flc quy nhon golf links andy chu minh duc michael tran tran le duy nhat
Tweet
Related News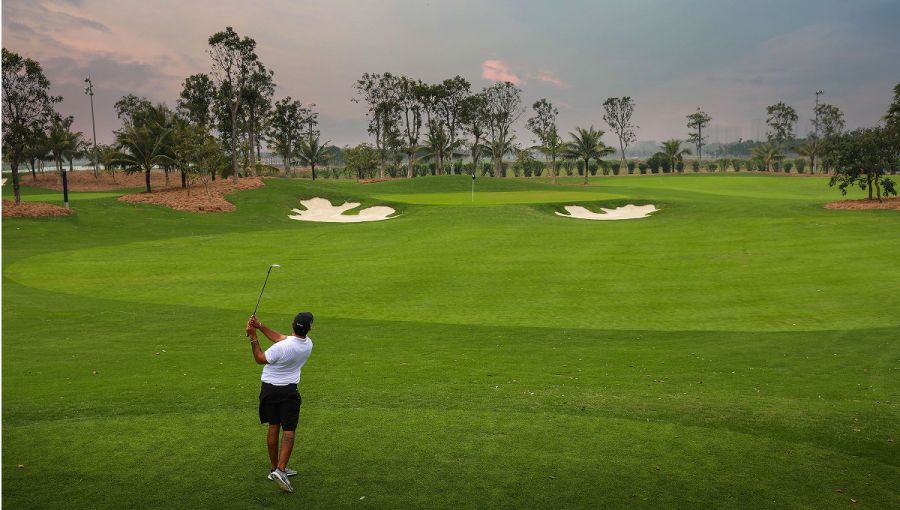 26/03/2019
Việt Nam's Academy Golf Course of the Els Performance Golf Academy (EPGA) has been nominated for an award for world's best par 3 golf course in 2019.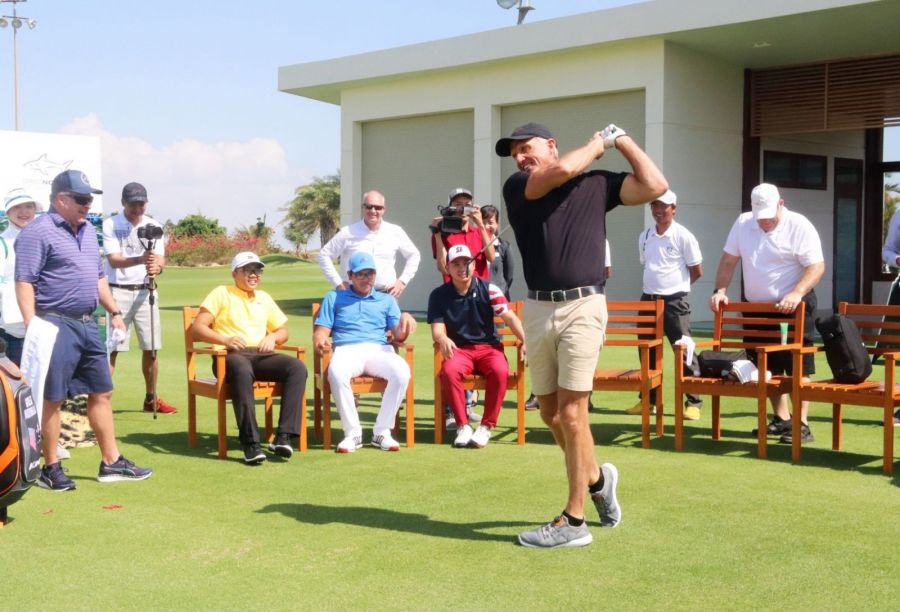 26/03/2019
Vietnam's Tourism Ambassador and KN Golf Links course designer, Mr Greg Norman made a flying visit to his newest signature course on March 19th, 2019 to launch his inaugural "Vietnam's Rising Stars' Golf Match presented by Greg Norman.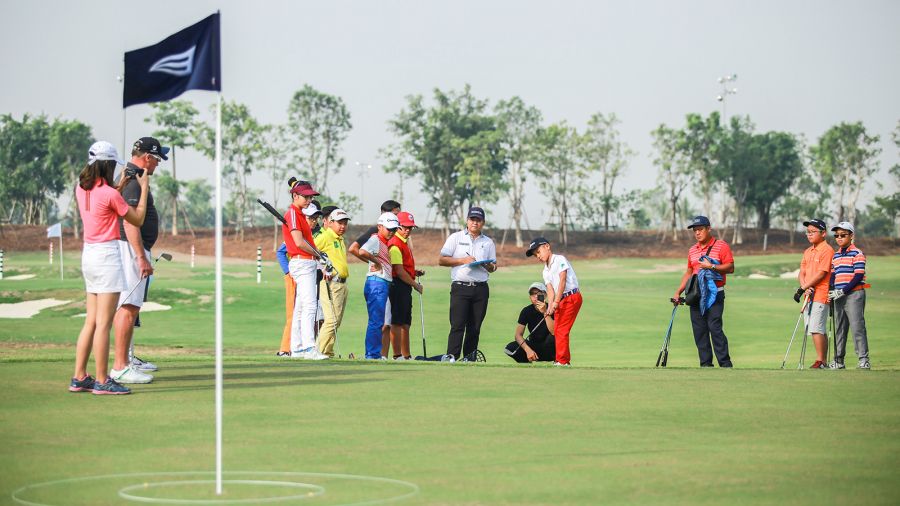 23/03/2019
The Viet Nam Golf Association (VGA) and the Els Performance Golf Academy (EPGA) — the first international golf academy in Vietnam — on Monday signed a co-operation agreement to promote golf among young people in Vietnam.