Bud Cauley 'thankful to be alive' after 'scariest night of my life'
Bud Cauley 'thankful to be alive' after 'scariest night of my life'
Views: 203
Tweet
PGA Tour pro Bud Cauley said he is "thankful to be alive" after the "scariest night of my life" following the serious car crash he was involved in on Friday in Dublin, Ohio.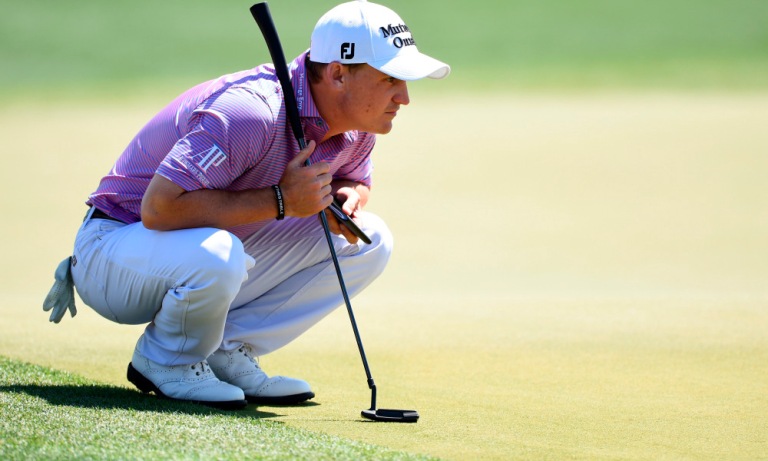 Cauley, 28, missed the cut at the Memorial and was one of four injured in a single-vehicle accident before 11 p.m. ET Friday. According to Golf Channel's Todd Lewis, Cauley was a passenger and suffered five broken ribs, a collapsed lung and fractured lower left leg.
Although the Dublin Police Department has not released the names of the driver or other passengers because it's still an open investigation, Justin Thomas told the media that James Whis, who Thomas was staying with during the Memorial, was also in the car. Thomas said Whis sustained broken ribs. According to police, the driver of the vehicle was taken into custody with charges pending.
On Monday morning Cauley posted to his Instagram, thanking everyone for their support and saying he has no timetable for his return to the Tour.
"In the meantime I'll use this time to reflect an get stronger," he wrote.
You can read his full note below.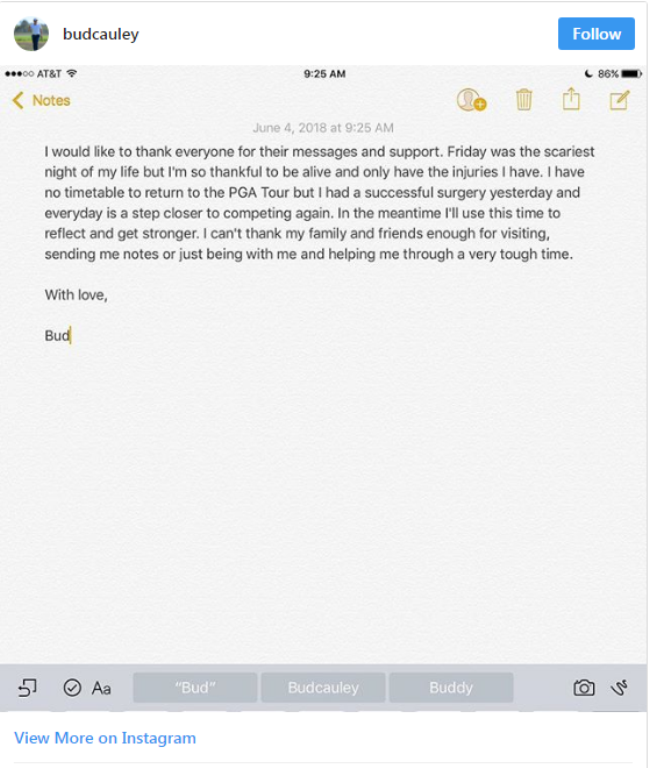 Source: Golf.com
Tag: pga tour tai nạn bud cauley hs golf
Tweet
Related News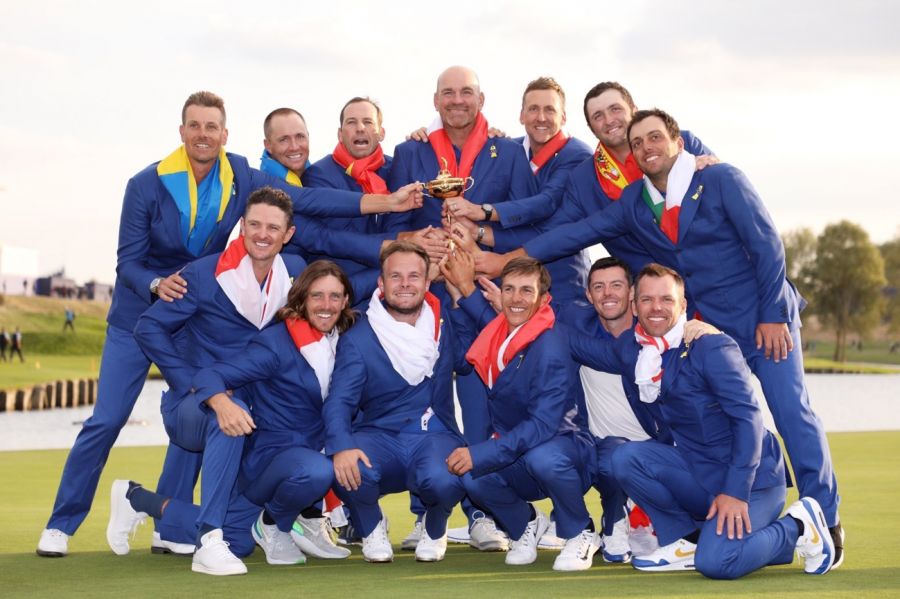 01/10/2018
Two years after the Americans thought they had their Ryder Cup problems figured out, Europe reminded Sunday them why it has owned the trophy for most of last quarter-century.

10/09/2018
The event is open to all Sky Lake members, golfers from Vietnam and around the world.
10/09/2018
AccorHotels, Golfasian & Go Golfing Travel announce the return of the AccorHotels Vietnam World Masters Golf Championship in Danang for the fourth consecutive year from 9 to 15 September 2018.