Do Le Gia Dat shot a even par 71 to finish first day of Sea Games 29
Do Le Gia Dat shot a even par 71 to finish first day of Sea Games 29
Views: 31
Tweet
Do Le Gia Dat shot an EVEN par (71) for the best finish by a Vietnamese in yesterday's round of the men's golf category and ranked 9th in SEA Games 29 rankings at the Mines Resort and Golf Club.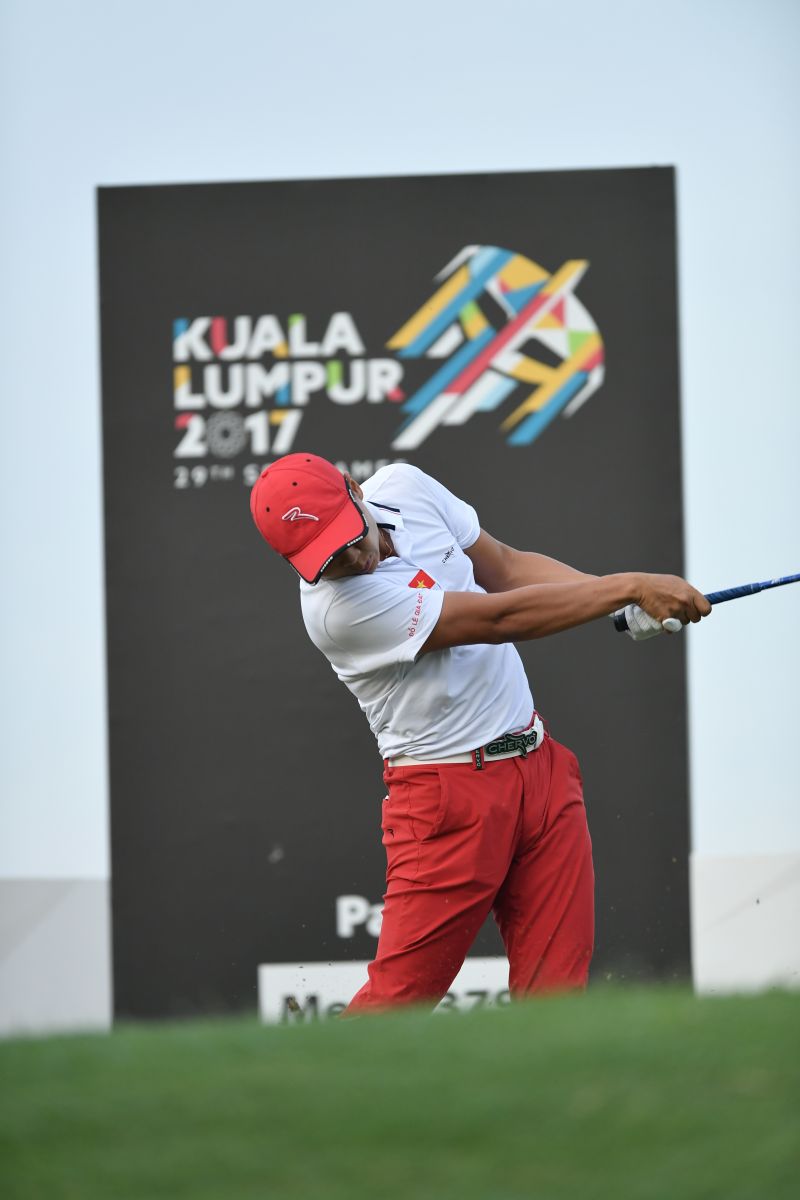 The 21-year-old, who is gunning for his first ever Sea Games medal in her four appearances at the biennial event, put on quite a show with four birdies but also had four bogeys to his name.
He currently sits in 9th in SEA Games 29 rankings.
Vietnamese's next best finisher, Truong Chi Quan shot an eight-over 79, Hung Dung (81) and Phuong Toan (85).
Meanwhile, in the women's event, Nguyen Thao My was the top Vietnamese finisher at 17th place with a score of seven-over 78.
Going into today's second round, Thailand's Kammalas Namuangruk has the lead after playing exceptionally well to card an eight-under 63.
In second and third position, respectively, were Filipino Ruperto Zaragoza III at seven-under 64 and Thai Kosuke Hamamoto at four-under 67.
Singapore Amateur Open 2017 runner-up Ervin Chang, was the second highest finisher for Malaysia on the first day, coming in 11th with 71, followed by Galven Green (20th) with 74 and captain Chan Tuck Soon carding 75 to place 23rd.
The men's and women's golf competition continues tomorrow and will end on Aug 24.
Tag: Do Le Gia Dat golfer SEA Games 29 Golfplus Golf news HS Golf Chervo round 2
Tweet