Duca Del Cosma Kuba - Golf Monthly Editor's Choice 2018
Duca Del Cosma Kuba - Golf Monthly Editor's Choice 2018
Views: 1535
Tweet
The Duca Del Cosma Kuba shoes are one of the products featured in Editor's Choice product list of Golf Monthly Magazine.
The Duca Del Cosma Kuba shoes are one of the products featured in our Editor's Choice product list. See all the products that made the list on our Editor's Choice Homepage.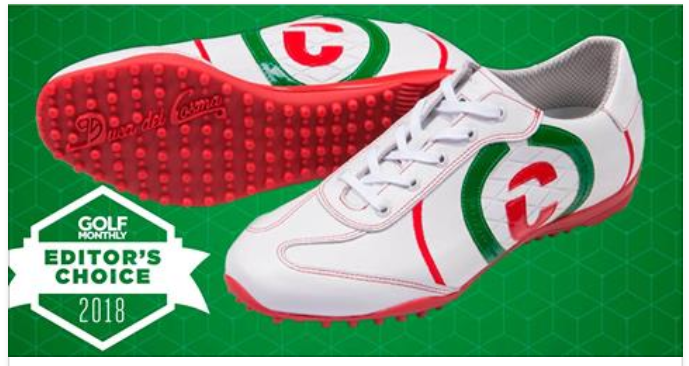 Duca del Cosma released their first ultra-lightweight, spikeless golf shoes more than a decade ago and its latest range features options incorporating new designs and state-of-the-art shoe technology.
The brand philosophy at Duca Del Cosma is to take inspiration from award-winning Italian design and combine it with attention to detail.
Heading up Duca Del Cosma's current range is the Kuba. The high class build quality in this shoe is matched with advanced technology that includes a waterproof microfibre system acting like a breathable protective 'sock' within the shoe.
The waterproof membrane keeps the foot dry during play and is supported by a soft PU insert sole to provide extra comfort for the duration of the round.
The shoe also benefits from the addition of SKYFLEX technology in the outsole while the ergonomic design provides grip during the downswing for a stable strike.
The lightweight TPU sole combines with the use of a comfort last to guarantee flexibility and a comfortable fit. Lateral stabilizers and 5mm cone-shaped nubs provide traction and stability, a heightened heel guarantees an optimal stance. Additionally, special channels allow the shoe to bend and flex perfectly to the natural roll-off motion of the foot.
We think the Kuba really is a great looking shoe, stylish and contemporary with some great colour options. We particularly like the white, green and red – Italian flag option or the white, navy, denim – super-cool. But it's not just the looks that impress; these lightweight, supremely comfortable shoes offer great support and traction. For those seeking a spikeless shoe that's wearable on and off course, offering an individual look, the Duca del Cosma Kuba should definitely be on your list to try.
Source: GolfMonthly.co.uk
Tag: Duca del Cosma Frank van Wezel giày golf ngành công nghiệp golf hsgolf doanh nhân Hi-Tec giày Spikeless ông tổ giày spikeless giày golf báo golf vietnam golf chervo golf vietnam
Tweet
Related News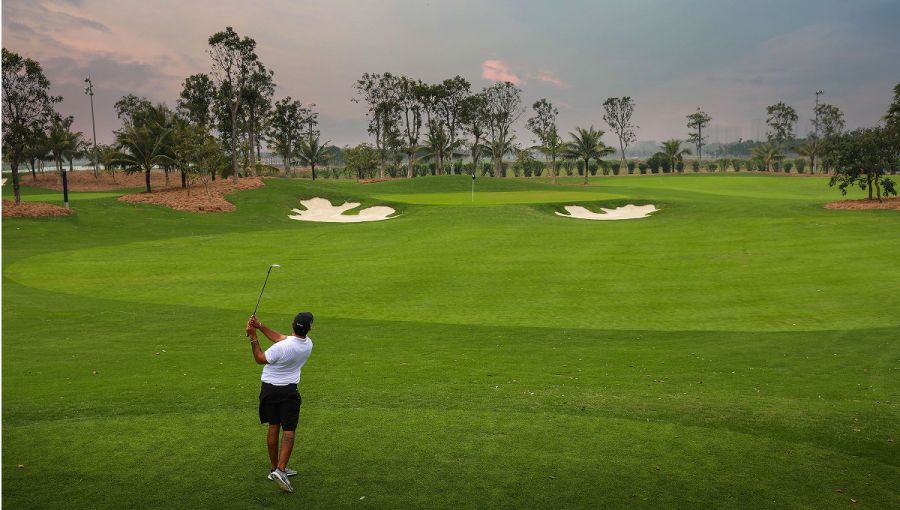 26/03/2019
Việt Nam's Academy Golf Course of the Els Performance Golf Academy (EPGA) has been nominated for an award for world's best par 3 golf course in 2019.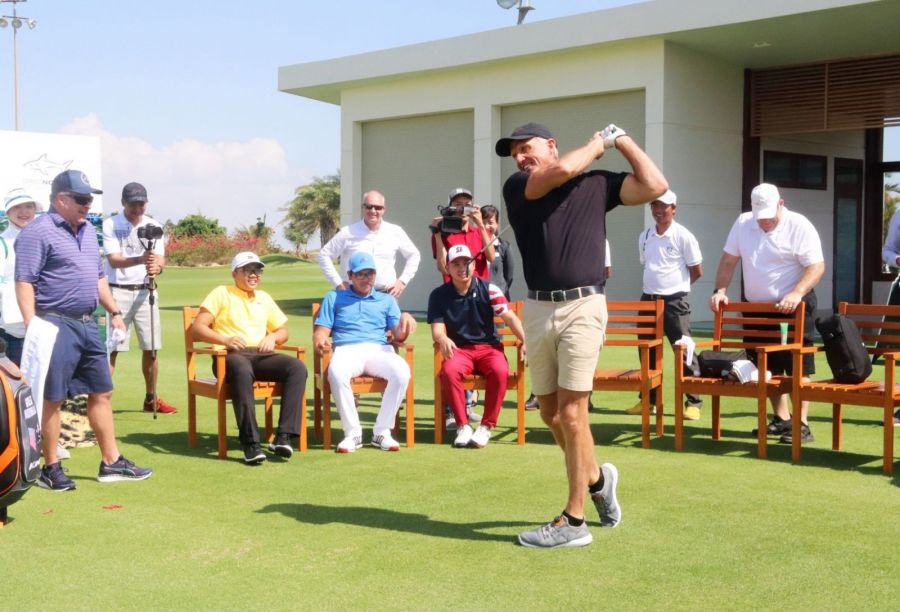 26/03/2019
Vietnam's Tourism Ambassador and KN Golf Links course designer, Mr Greg Norman made a flying visit to his newest signature course on March 19th, 2019 to launch his inaugural "Vietnam's Rising Stars' Golf Match presented by Greg Norman.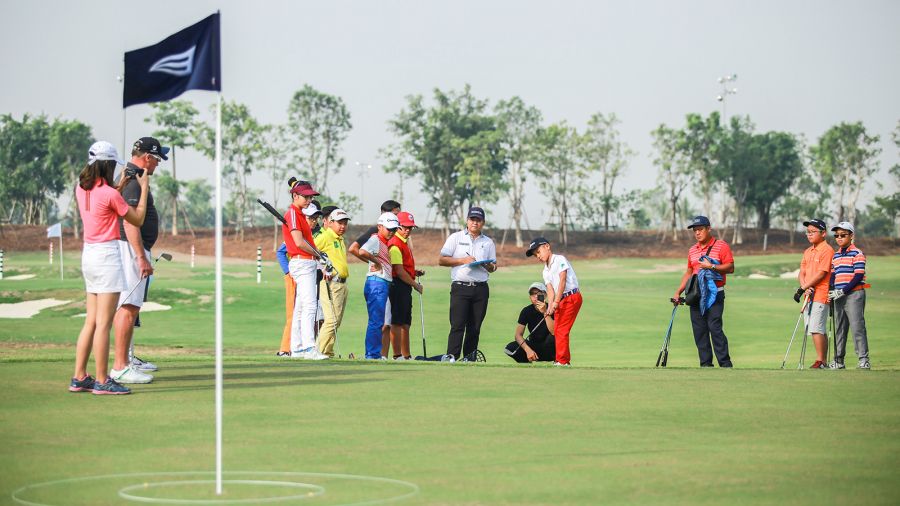 23/03/2019
The Viet Nam Golf Association (VGA) and the Els Performance Golf Academy (EPGA) — the first international golf academy in Vietnam — on Monday signed a co-operation agreement to promote golf among young people in Vietnam.