Europe tops U.S. to win back Ryder Cup in Paris
Europe tops U.S. to win back Ryder Cup in Paris
Views: 302
Tweet
Two years after the Americans thought they had their Ryder Cup problems figured out, Europe reminded Sunday them why it has owned the trophy for most of last quarter-century.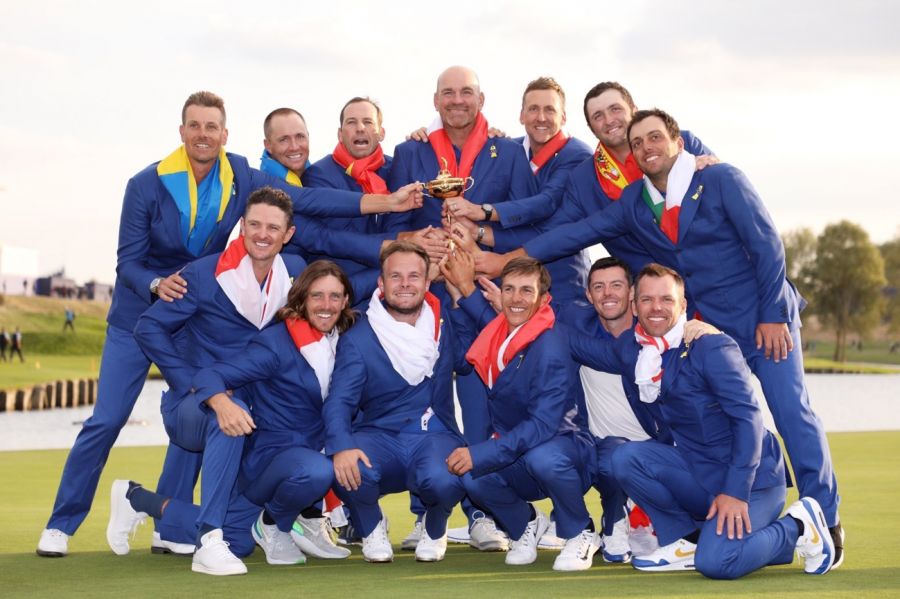 Europe tops U.S. to win back Ryder Cup in Paris (Photo, article: Golfchannel.com)
British Open champion Francesco Molinari was just as good on his own as he was with Tommy Fleetwood. The best year of the Italian's golfing life got even better at Le Golf National when he became the first European - and only second player since the current format began in 1979 - to win all five of his matches.
Europe already was assured the 14 1/2 points it needed because they were guaranteed halves in two matches. Molinari made it official. He was 2 up and safely on the green at the par-3 16th green when Phil Mickelson hit into the water, removed his cap and conceded the match.
The celebration and singing had already begun. The Europeans were treated like rock stars before more than 50,000 fans. All that remained was Alex Noren in the anchor match. He was 1 up on the 18th hole when DeChambeau stuffed his approach to 2 feet for a conceded birdie. Noren hit the final shot in this Ryder Cup, a 40-foot birdie putt to win the match, and the stoic Swede hurled his cap.
Europe won, 17 1/2 to 10 1/2, the most lopsided victory since consecutive 18 1/2 to 9 1/2 victories by Europe more than a decade ago when the Americans looked utterly lost. They formed a Ryder Cup Task Force, spearheaded by Mickelson, after the 2014 loss. The idea was to build continuity and momentum, and it seemed to work when they won at Hazeltine in 2016.
Now, maybe it's back to the drawing board.
Mickelson was desperate to make this team because the 48-year-old saw it as his last chance to win a Ryder Cup on European soil. He wound up losing both his matches. He started the week by setting a record with his 12th Ryder Cup appearance. He ended it by setting a more dubious Ryder Cup record with 22 losses.
He wasn't alone. Tiger Woods went 0-4, the first time in his eight Ryder Cups that he failed to contribute a single point.
But this was more about the Europeans as a team, and they were tougher than ever on a course they know well.
''This team has been incredible from the start,'' Molinari said. ''We were determined to do the job. Nothing was going to stop us. And you saw it on the course.''
Trailing 10-6 going into the final day of singles, the Americans needed to put red points on the board early to build momentum. It never happened. Justin Thomas won the leadoff match over Rory McIlroy, but not until the 18th hole.
Webb Simpson and Tony Finau, the lone bright spot among the wild-card picks for U.S. captain Jim Furyk, won easily. Behind them, Woods was hanging tough against Jon Rahm and Dustin Johnson started to pull ahead of Ian Poulter.
''There's always a moment where it looks like a spark of light,'' Furyk said. ''When it was there for us, Europe played really well.''
It wasn't there long.
Rahm won two straight holes with pars to seize control. Johnson went from 1 up to 2 down in a four-hole stretch that ended his chances.
Rahm dropped his putter after making a 5-foot birdie on the 17th hole as Woods stood to the side of the green, arms crossed. One week ago, he overcame four back surgeries to win for the 80th time on the Tour Championship, a signal that he was all the way back.
And then at the Ryder Cup, it was another result with which he is far too familiar. Woods has played on only one winning team in 1999.
''It's disappointing because I went 0-4, and that's four points to the European team,'' he said. ''And I'm one of the contributing factors to why we lost the cup, and it's not a lot of fun. It's frustrating because I thought we were all playing pretty well, and I just didn't perform at the level that I had been playing, and just got behind early in the matches and never got back.''
Thorbjorn Olesen, who had played only one match the previous two days, went 5 up at the turn over Jordan Spieth and won in 14 holes. Spieth is now 0-6 in singles matches in the Ryder Cup and Presidents Cup.
He played so poorly this year that he failed to qualify for the PGA Tour's postseason. Thomas Bjorn picked him anyway, saying he was like the captain of a football team. Garcia showed why by going 3-1. That final victory over Rickie Fowler made Garcia the biggest contributor in Ryder Cup history with 25 1/2 points.
But this was more about team, and about redemption, even for a team that now has won nine of the last 12 times.
''We took a really tough loss at Hazeltine a couple of years ago and that stung,'' McIlroy said. ''That was my first experience of what it feels like to be on the other side, so coming in here, obviously none of us want to feel like Sunday afternoon.''
Tag: ryder cup europeantour win
Tweet
Related News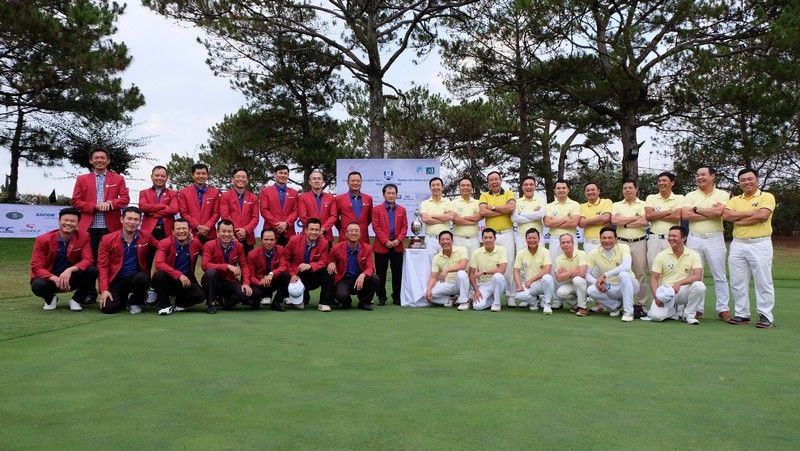 24/01/2019
The 4th VGA Union Cup is scheduled to take place at the Skylake Golf Resort in Hanoi's suburb district of Chuong My from March 22-24.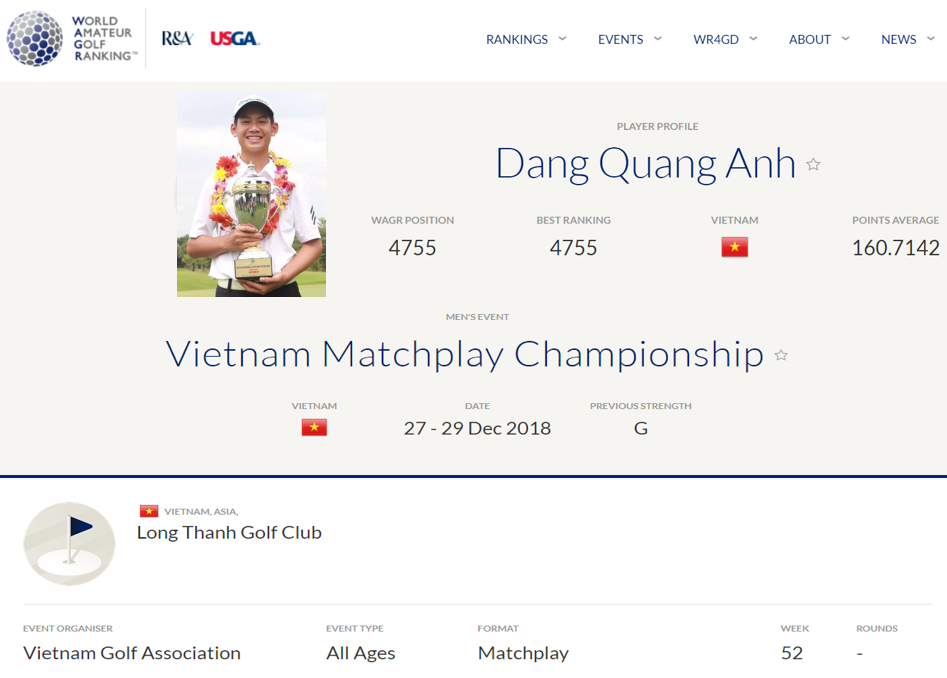 21/01/2019
13-year-old golfer Dang Quang Anh has entered the list of the World Amateur Golf Ranking (WAGR). Anh got the ranking after becoming the youngest winner of the event for amateur male golfers at Vietnam MatchPlay Championship which, together with the VPG Tour MatchPlay Championship, was held at Long Thanh Golf Course in late December 2018.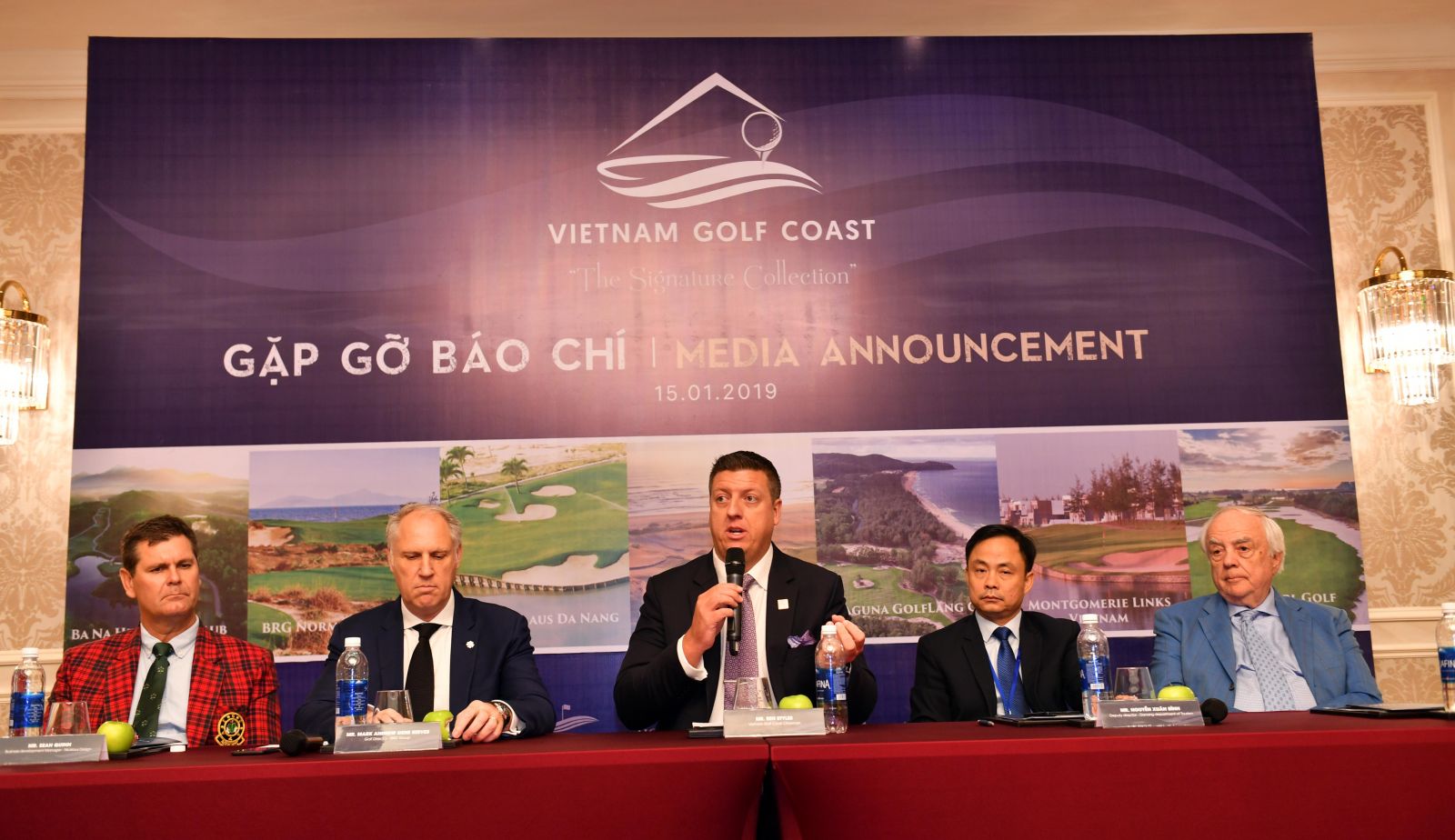 15/01/2019
Seven signature designed golf courses in Central Vietnam are joining hands to form a new golf-specific destination marketing group, extending from the up-and-coming city of Da Nang to the foothills of Hue and shores of Hoi An.