First phase of Yen Dung Resort & Golf Club project inaugurated
First phase of Yen Dung Resort & Golf Club project inaugurated
Views: 138
Tweet
On August 20, the QNK Bac Giang JSC inaugurated the first phase of the Yen Dung Resort & Golf Club project, with the presence of Le Kien Thanh, Chairman of the Vietnam Golf Association (VGA) and leaders of Bac Giang province and Yen Dung district.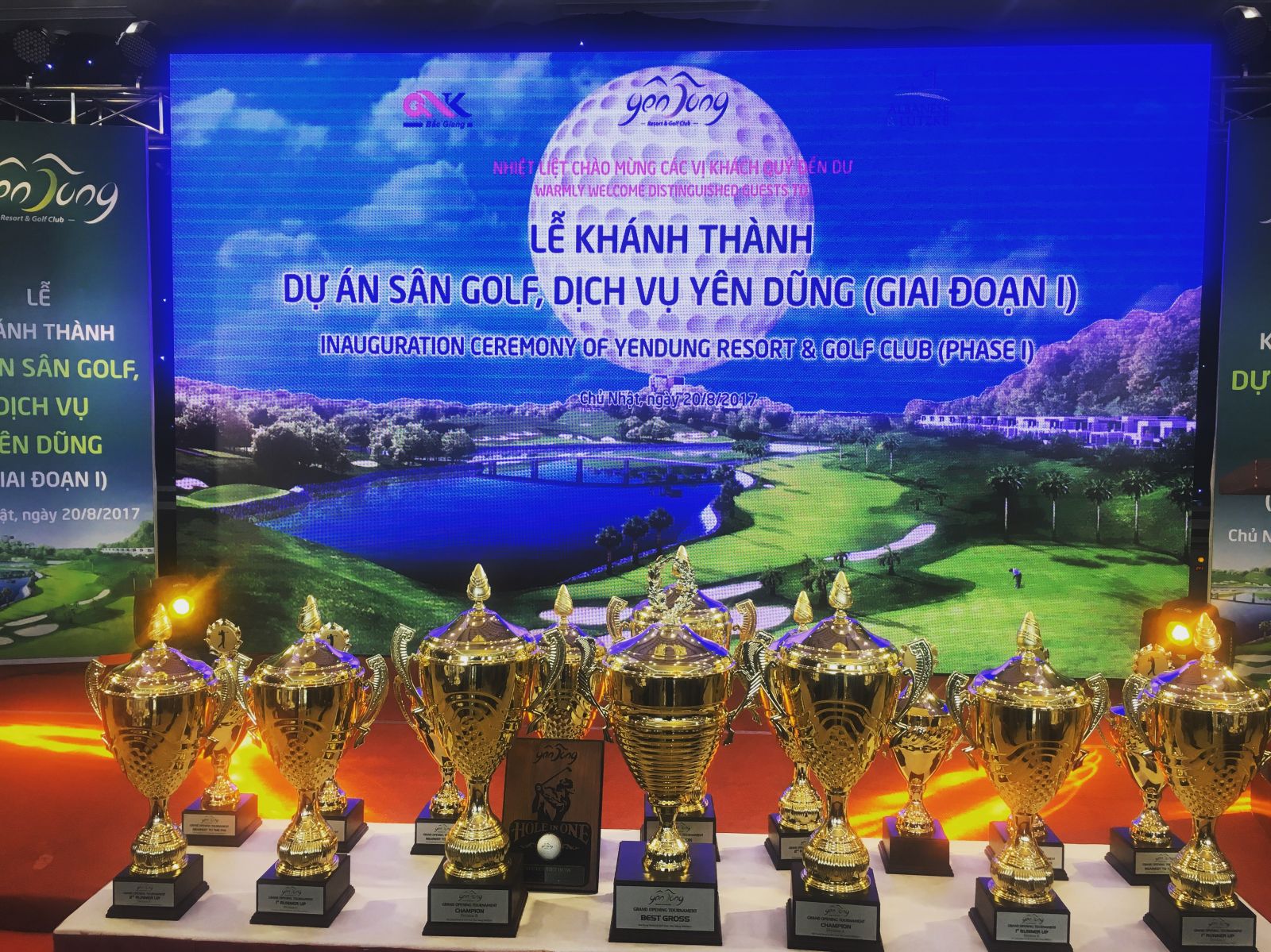 Located in Tien Phong commune (Yen Dung district), the Yen Dung Resort & Golf Club spans 190 hectares, with a total investment of over 1.6 trillion VND.
The first phase of the project consists of an 18-hole hillside golf course and 138 villas with areas ranging from 170 sq.m to 400 sq.m on the Phuong Hoang 1 and 2 hills.
The second phase is scheduled to be completed in 2020, with the 18-hole Rock Valley golf course and a resort.
Once fully operational, the project will create hundreds of jobs, contributing to the local socio-economic development.
Speaking at the inauguration ceremony, VGA Chairman Le Kien Thanh praised the uniqueness and professionalism of the Yen Dung golf course, which would become a magnet to golfers nationwide.
The operation of the project would help promote golfing in the province and in the region in the coming time, he added.
On the occasion, the QNK Bac Giang JSC organised a tournament that drew hundreds of golfers from Bac Giang and other provinces. The organizing board presented the first, second and third prizes as well as over 10 sub-prizes to outstanding golfers.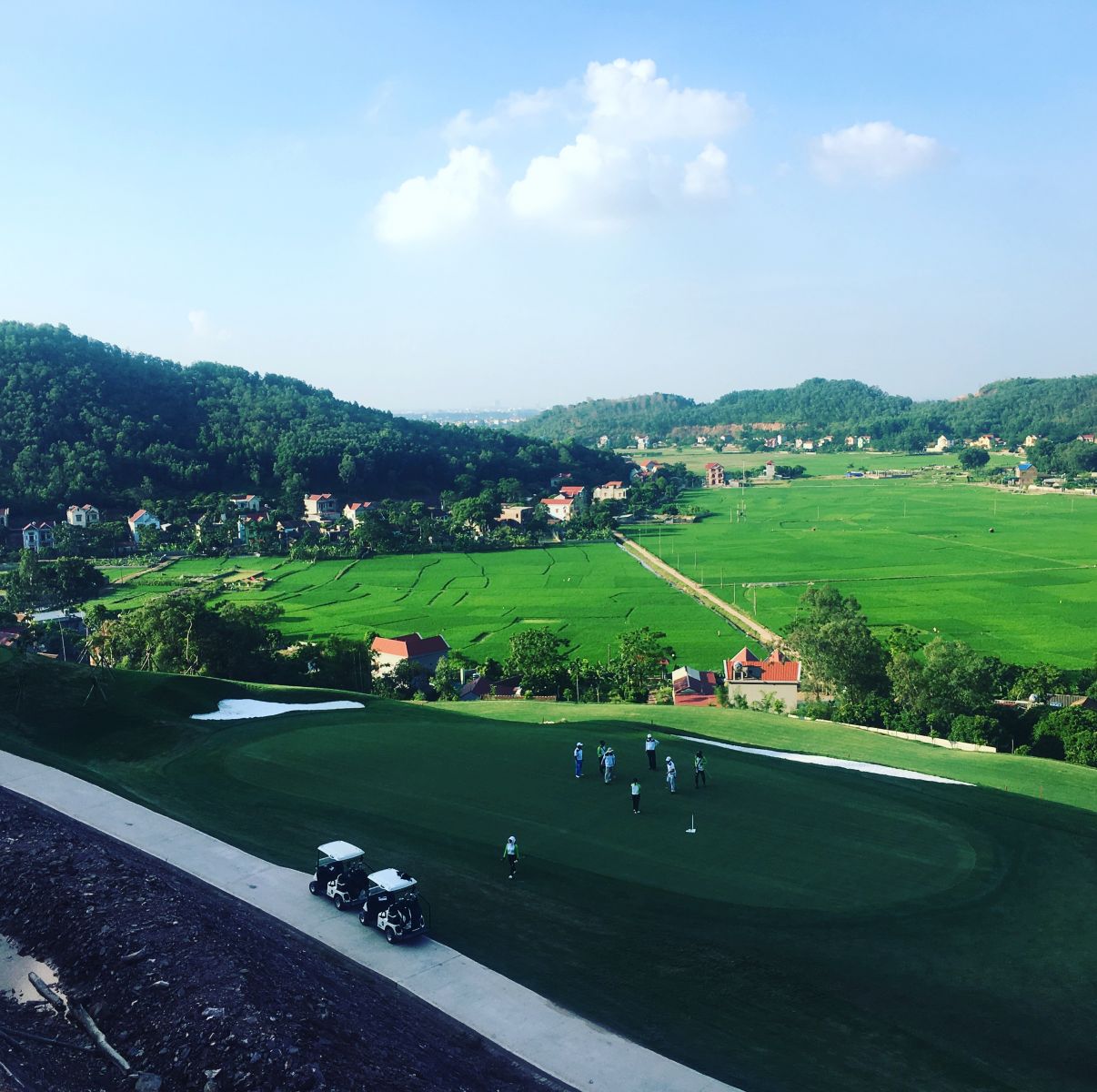 Source: Bao Bac Giang
Tag: Yen Dung Resort golf course QNK Bac Giang golf course golfplus golf club project QNK Bac Giang JSC
Tweet
Related News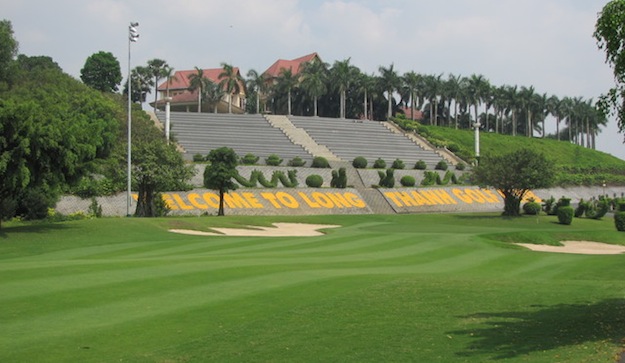 25/09/2017
Vietnam Chamber of Commerce and Industry is organizing a golf tournament on October 1 at the Long Thanh Golf & Residential Estate in the southern province of Dong Nai to celebrate the 2017 Asia-Pacific Economic Cooperation (APEC) Summit and the Vietnam Entrepreneur Day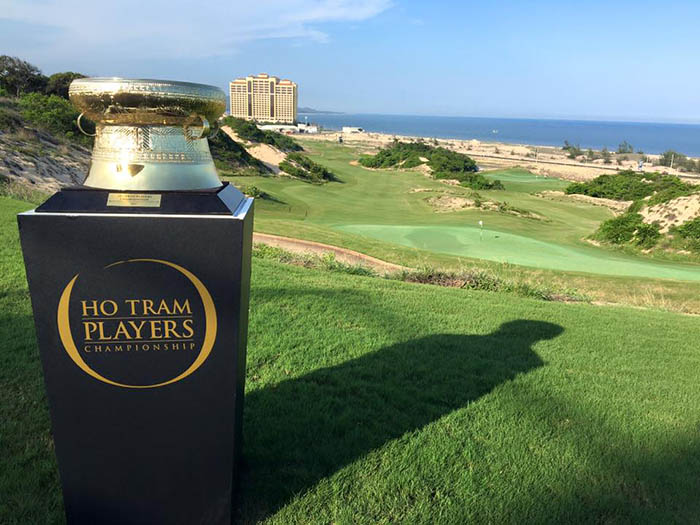 22/09/2017
Officials at The Bluffs Ho Tram Strip have announced that the Asian Tour will return to Vietnam's most acclaimed golf facility in 2018 and 2019. The Ho Tram Players Championship ...
08/09/2017
Vietnam golf team has its better synchronization, especially on player uniforms and golf equipment than the previous SEA Games. HS Golf Vietnam, for the first time, has become the official ...