Flagstick GCCM to the Fore as Golf Takes Off in Vietnam
Flagstick GCCM to the Fore as Golf Takes Off in Vietnam
Views: 674
Tweet
With more than 100 golf developments in 15 different countries to its credit, the company is poised to strengthen its foothold in the burgeoning Vietnam market.
"These are exciting times for golf's development in Vietnam … and also for Flagstick," said Martin Moore, President of the company that will celebrate its 20th anniversary in 2018.

Last year, Flagstick cemented its reputation for the speed and quality of its work with the opening of a trio of new courses in Vietnam – BRG Legend Hill Golf Resort, FLC Sam Son Golf Links and FLC Quy Nhon Golf Links, all collaborations with world-famous Nicklaus Design.

A unique project to Southeast Asia and the ASEAN region, Legend Hill has been built with two greens for each hole to ensure top-quality conditions year-round and enable the golf course to be played with varying strategy and length options.

Legend Hill was completed in June 2015. One month later, work was finished at the SamSon project, about 170 kilometres south of Hanoi in Thanh Hoa Province. Both courses are now open for play.

So, too, is Quy Nhon, located in Vietnam's central province of Binh Dinh. Remarkably, from start to finish this course was constructed within a five-month period.
"Everyone at Flagstick is proud of what has been achieved at all three of the courses," said Moore, who is encouraged to see the Vietnamese Government actively supporting the controlled growth of golf across the country.

He said: "The Government has identified inbound golf tourism as an area of tremendous potential. Currently there are less than 40 courses open for play in the country, but it seems that at least another 30 will be constructed in the foreseeable future.

"Given our excellent track record in Vietnam and Asia, we very much look forward to continuing to make a positive contribution to the development of the golfing landscape in 2016 and beyond."

Indeed, as well as performing pre-construction work on a handful of projects throughout Vietnam scheduled to begin construction in mid-2016,
Flagstick broke ground on another new project on February 1 – FLC Dong Hoi Golf Links in Quang Binh Province.

Master-planned for 10 championship golf courses, three clubhouses, more than 1,000 villas, a large resort hotel, commercial village and convention centre, the first phase will see the development of 36 holes, sculpted by Schmidt-Curley Design.

Moore said FLC is targeting the completion of all construction of the first phase by November with spring 2017 set as the opening date for play.

Flagstick is no stranger to building top-quality courses at breakneck speed, having confounded the odds at Mission Hills in China a decade ago.

Dr Ken Chu, Chairman of the Mission Hills Group, said: "Mission Hills hired Flagstick to build five golf courses simultaneously in 14 months – something that had never been attempted. Thanks to Flagstick's efficient and adaptable management style, global golf construction experience, and extensive contacts within the industry, Mission Hills Golf Club has become the largest and one of the most successful golf resorts in the world."

Between 2008 and 2010, Flagstick also managed the expedited construction process of all 10 golf courses at Mission Hills in Hainan, in a total of 28 months.
Another ringing endorsement for Flagstick comes from Lee Schmidt, Principal at award-winning golf course architects Schmidt-Curley Design.

He said: "Flagstick's expertise in golf course construction management is unsurpassed for keeping the construction process on schedule and on budget, which is important to the success of any project.

"For a golf course architect, Flagstick's understanding of design concepts and experience with various types of sites is so important to making a good design a reality. Flagstick has been very flexible in creating a management programme that meets the desires of each client. The repeat business from owners and developers also shows the confidence they have in Flagstick's performance."

Flagstick is a world leader in golf course construction management with offices in the United States, China and Hong Kong.

Since its inauguration in 1998, Flagstick has managed over 100 golf developments in 15 countries, in collaboration with many of the game's most distinguished golf course architects.

In recent years, Flagstick has managed the construction of six of Asia's top-10 resorts with a host of Flagstick projects winning accolades around the globe.
A member of the Golf Course Builders Association of America (GCBAA), Flagstick's commitment to quality and unparalleled customer service is well-known and reflected in the company's work.
Flagstick www.flagstickgccm.com
Tag: Flagstick GCCM golf in vietnam vietnam golf market
Tweet
Related News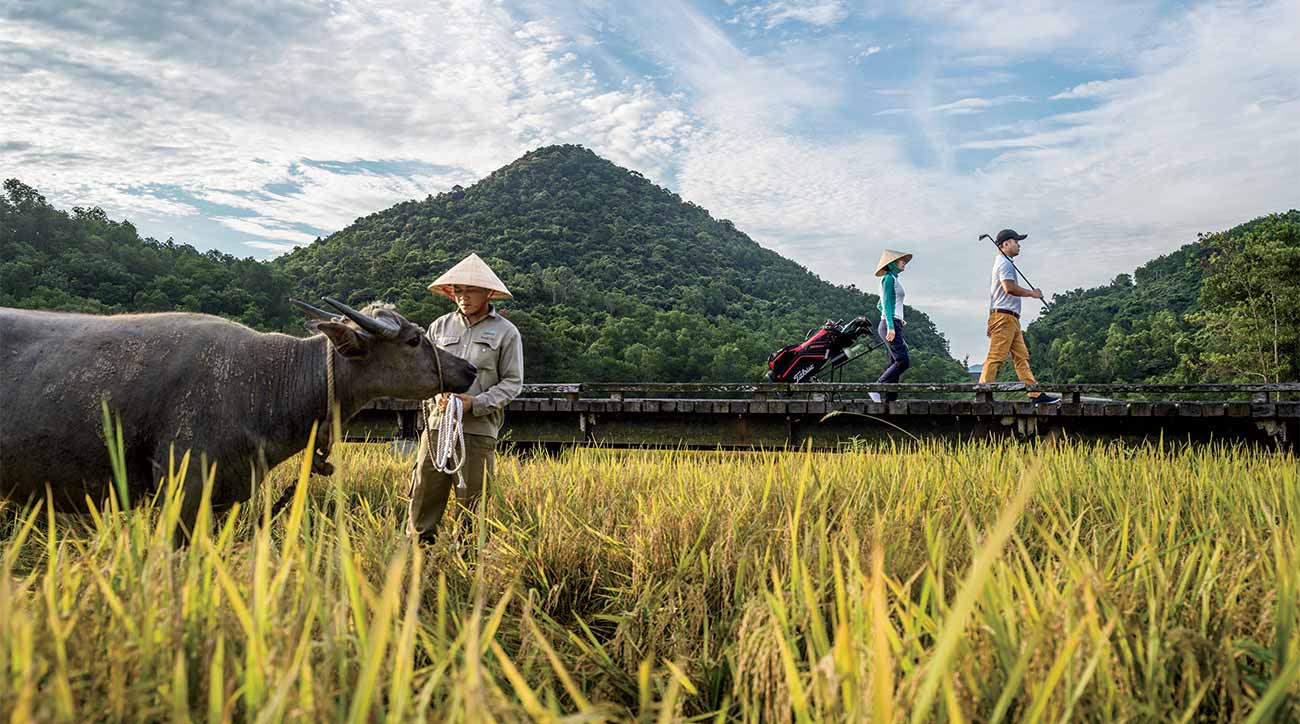 20/02/2019
Over the past decade, in the distant wake of golf's arrival in Japan and its more recent wildfire spread in Korea and China, a burgeoning monied class has given rise to a swelling population of Vietnamese golfers and triggered a starburst of course construction

24/01/2019
Graduates of Quang Nam-based Golf Operations and Maintenance Vocational College ensured jobs at Hoiana Shores Golf Club when the course opens later this year.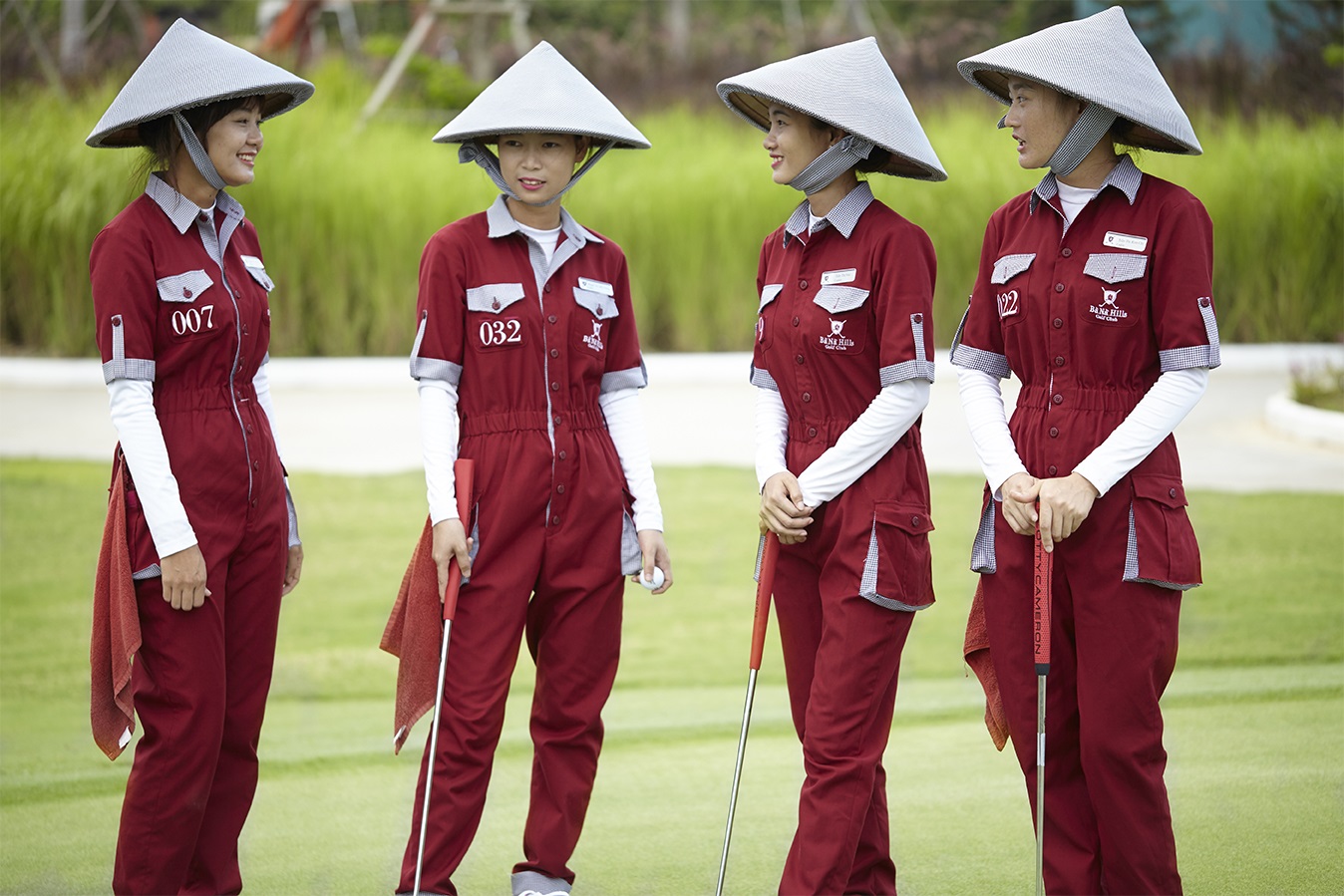 31/12/2018
Golf in Vietnam is especially intriguing. Though there are only about 40 courses throughout the country, and some of those tracks hold world-class distinction. The country is roughly the size of California, with Ho Chi Minh City (formerly Saigon) in the southern part of the country. Nearly a third of the golf courses are located in the south.