Hanako Kawasaki wins 2018 Vietnam's Ladies Amateur Open 
Hanako Kawasaki wins 2018 Vietnam's Ladies Amateur Open 
Views: 362
Tweet
Japanese-Vietnamese Hanako Kawasaki claimed victory at the 2018 Vietnam's Ladies Amateur Open on Monday at the SAM Tuyền Lâm Resort in Đà Lạt.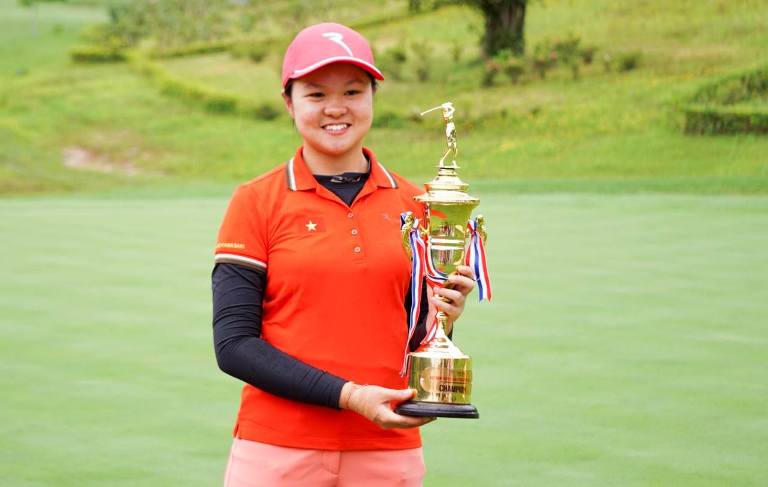 The 18-year-old beat strong rivals from Hong Kong, Singapore and Việt Nam, including Leung Isabella, Chen Callista and Nguyễn Thảo My.
The newly-crowned champion also overcame a wrist injury during the second round to take the title.
Hanako has been playing golf competitively for more than four years. Her biggest achievement came in 2016, when she won the Ladies' National Amateur Championship (VLAC 2016) in Thanh Hoá Province.
She also claimed first prizes at the Việt Nam Junior Open and Vietnam's machplays championship in 2017.
The event attracted the participation of 80 golfers from home and abroad.
The National Sports Administration is in the process of selecting the country's top golfers to compete at the upcoming Asian Games in Indonesia in August 2018
Tag: Hanako Kawasaki doan xuan khue minh chervo hs golf VLAO
Tweet
Related News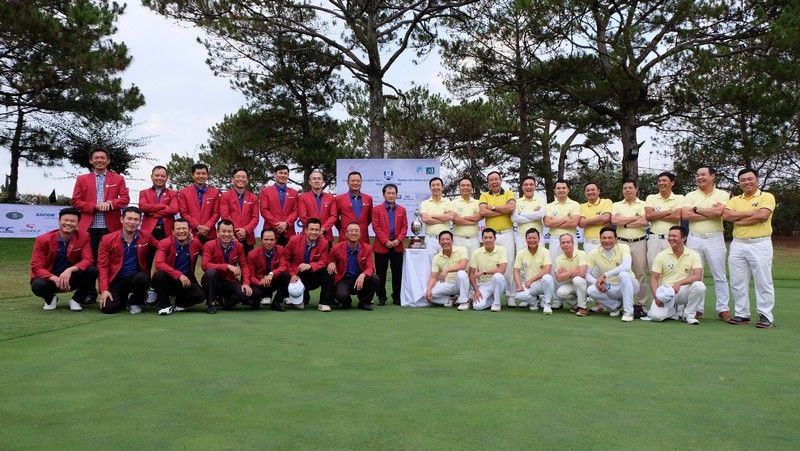 24/01/2019
The 4th VGA Union Cup is scheduled to take place at the Skylake Golf Resort in Hanoi's suburb district of Chuong My from March 22-24.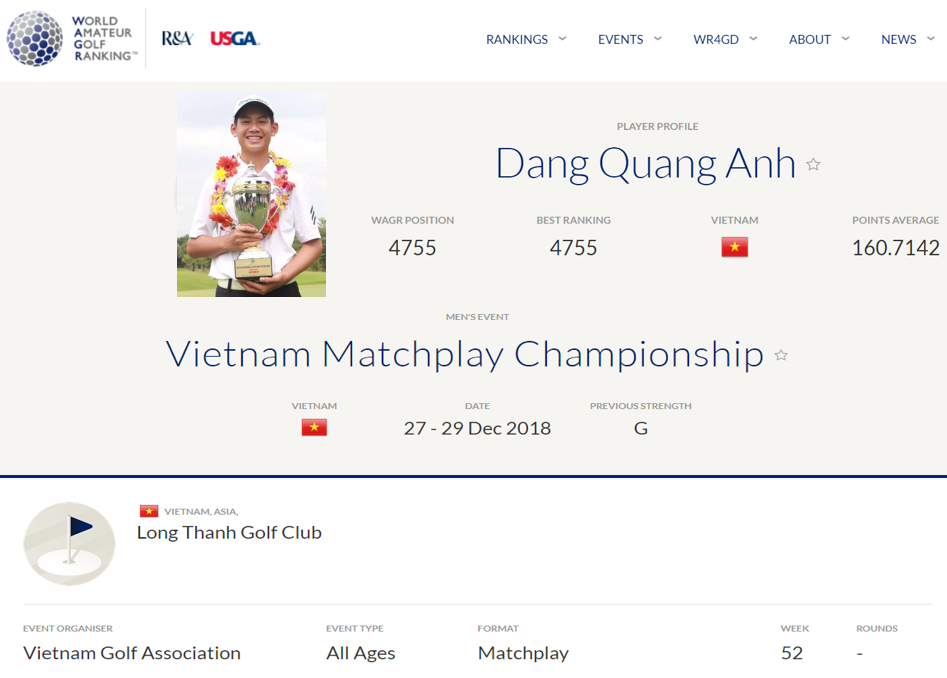 21/01/2019
13-year-old golfer Dang Quang Anh has entered the list of the World Amateur Golf Ranking (WAGR). Anh got the ranking after becoming the youngest winner of the event for amateur male golfers at Vietnam MatchPlay Championship which, together with the VPG Tour MatchPlay Championship, was held at Long Thanh Golf Course in late December 2018.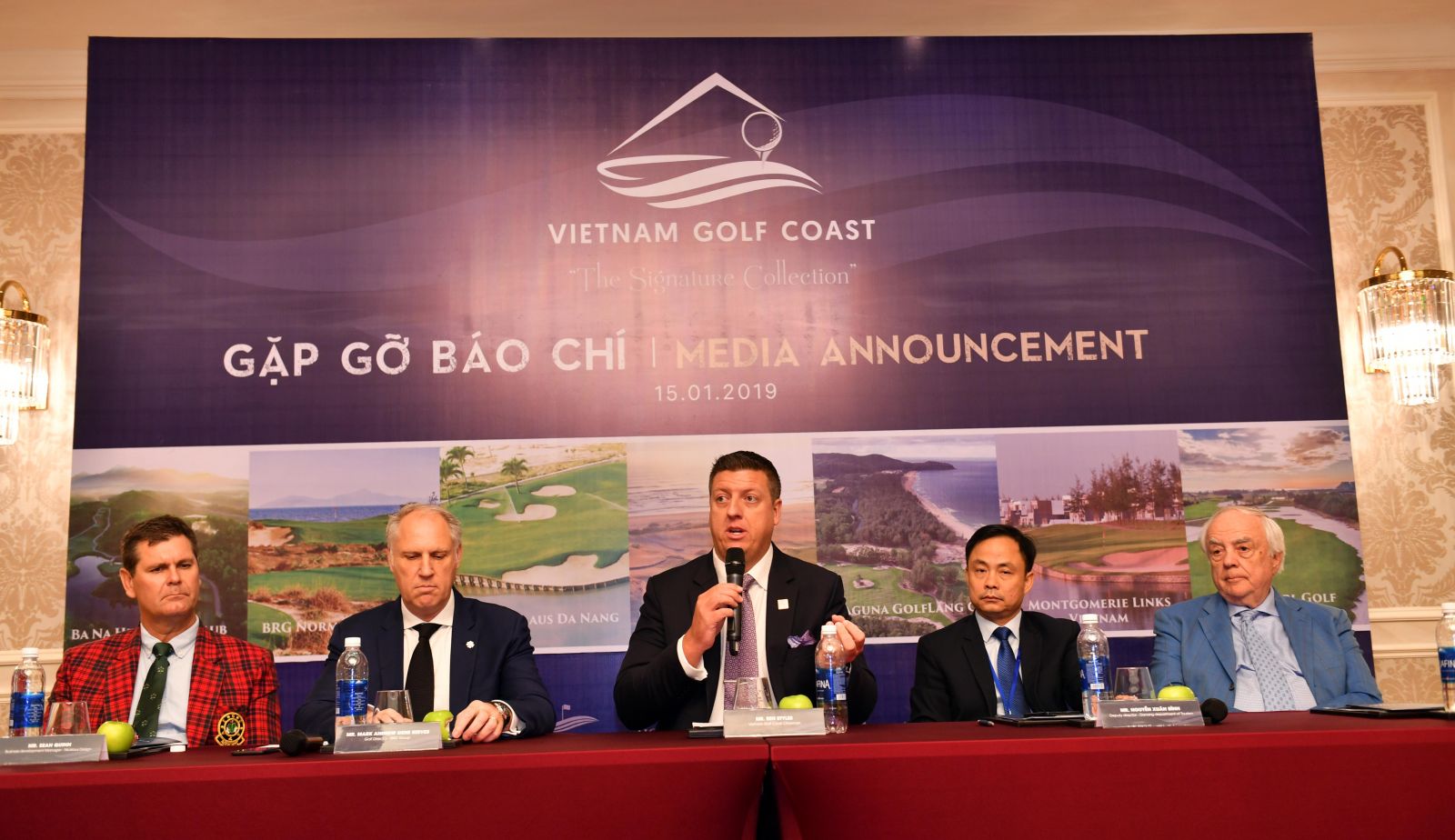 15/01/2019
Seven signature designed golf courses in Central Vietnam are joining hands to form a new golf-specific destination marketing group, extending from the up-and-coming city of Da Nang to the foothills of Hue and shores of Hoi An.