IMG Trophy Tournament 2018 at Sky Lake.
IMG Trophy Tournament 2018 at Sky Lake.
Views: 283
Tweet
The event is open to all Sky Lake members, golfers from Vietnam and around the world. Let's register your name in IMG Trophy Tournament 2018 to enjoy great moment and look forward your award.
Sky Lake Resort & Golf Club located 1 hour south west of Hanoi was the venue for the first IMG Trophy to be held in Vietnam in 2015.



☎️ For further information, please contact hotline: 024 3371 1234/ 0934 523 998 (Ms. Ly) or email: booking@skylakegolfclub.com.vn
Sky Lake Resort & Golf Club recently voted the Best Championship Course in Vietnam is located 45km or approximately one hour from Hanoi, Vietnam and comprises of a 36 hole golf facility with two very contrasting Par 72, 18-hole PGA championship standard courses – the Sky Course and the Lake Course.
The already established members only Lake course provides a championship test of golf and is already known as one of the best in the region. The more accessible Sky Course is open to the public and can be enjoyed by golfers of all levels. skylakegolfclub.vn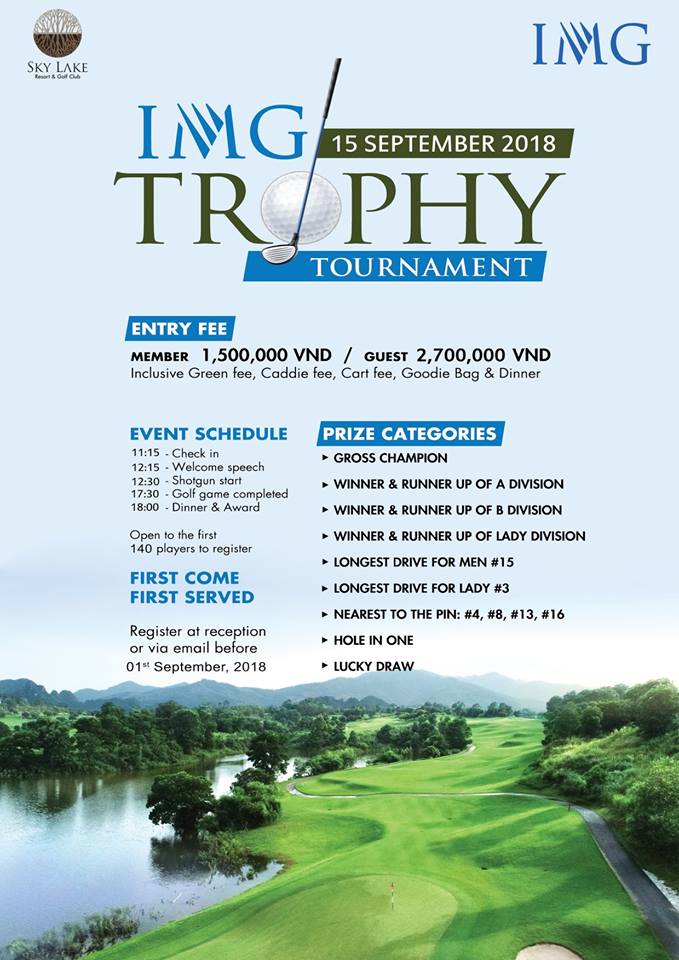 Tag: IMG TRophy tournament sky lake
Tweet
Related News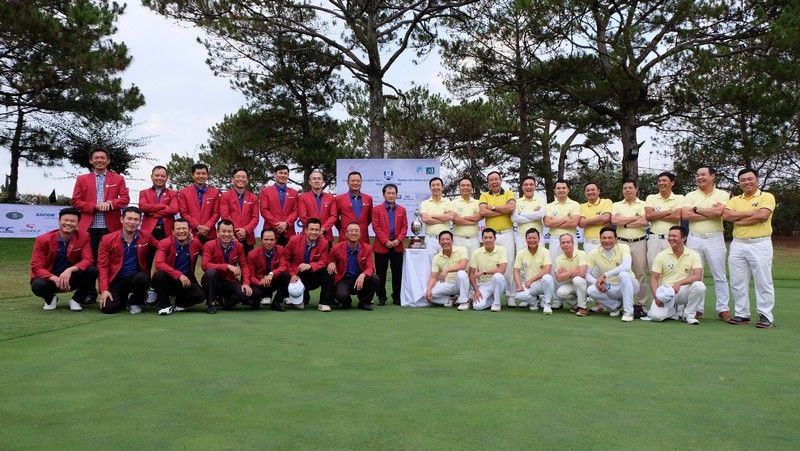 24/01/2019
The 4th VGA Union Cup is scheduled to take place at the Skylake Golf Resort in Hanoi's suburb district of Chuong My from March 22-24.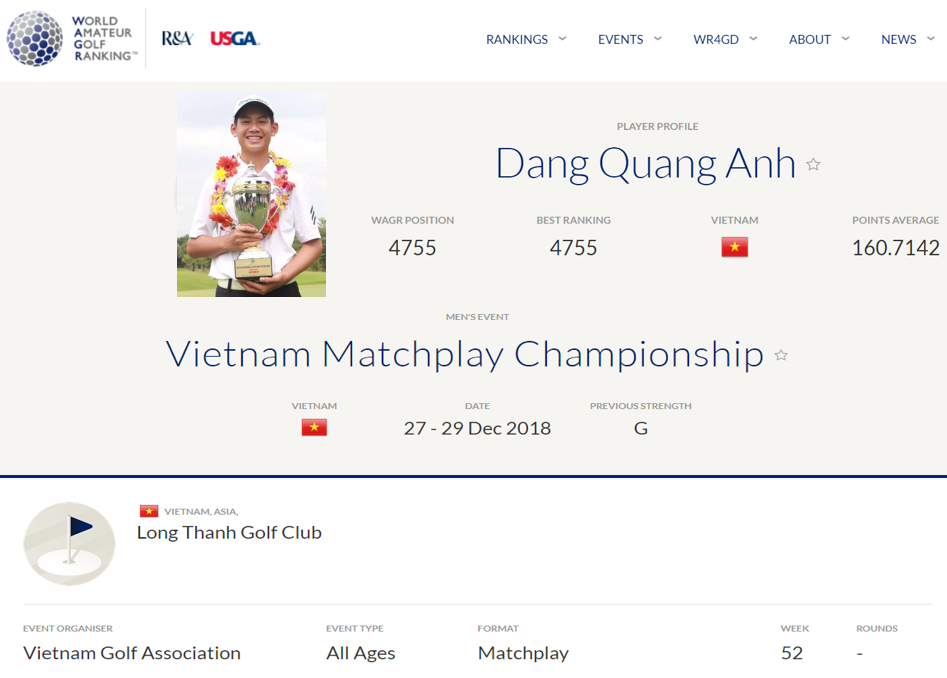 21/01/2019
13-year-old golfer Dang Quang Anh has entered the list of the World Amateur Golf Ranking (WAGR). Anh got the ranking after becoming the youngest winner of the event for amateur male golfers at Vietnam MatchPlay Championship which, together with the VPG Tour MatchPlay Championship, was held at Long Thanh Golf Course in late December 2018.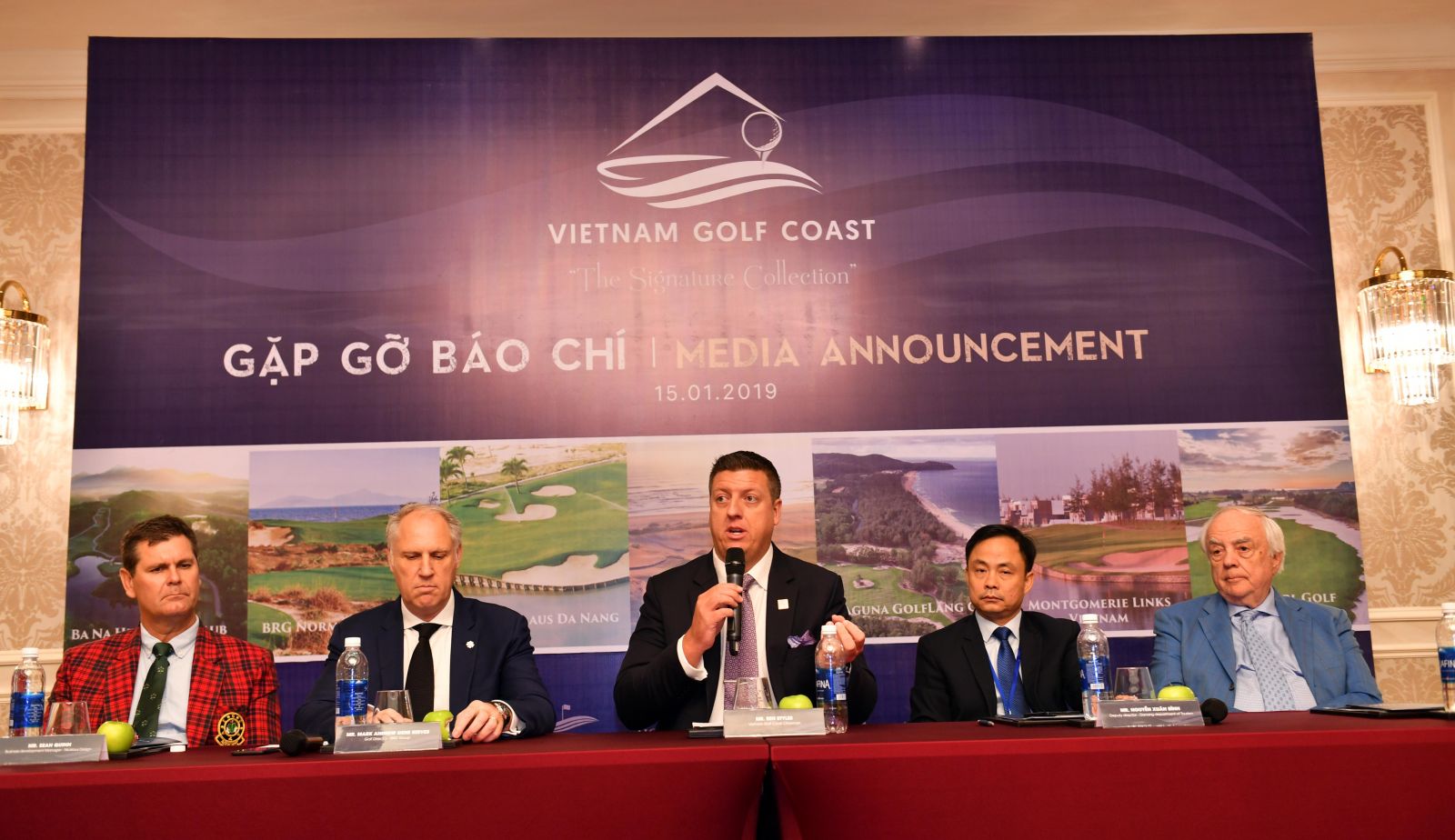 15/01/2019
Seven signature designed golf courses in Central Vietnam are joining hands to form a new golf-specific destination marketing group, extending from the up-and-coming city of Da Nang to the foothills of Hue and shores of Hoi An.