Intriguing Showdown in Store at Faldo Series Vietnam Championship 
Intriguing Showdown in Store at Faldo Series Vietnam Championship 
Views: 795
Tweet
Hanako Kawasaki will be aiming to continue her recent mastery of Nguyen Thao My when the duo lock horns once more in the 11th edition of the Faldo Series Vietnam Championship.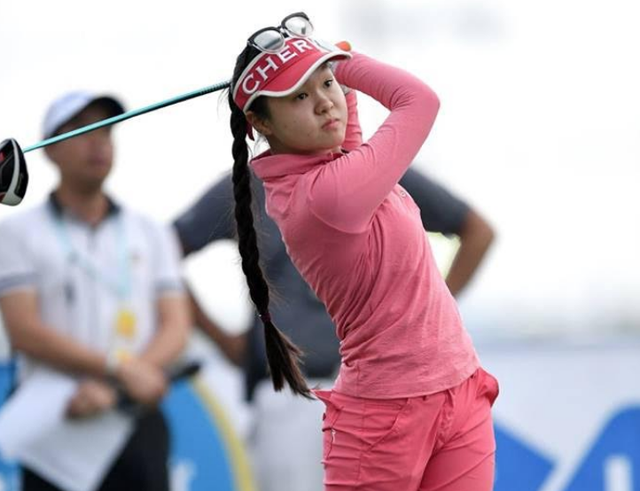 Although she lies more than 1,000 places below her compatriot in The R&A World Amateur Golf Ranking (WAGR), scratch-handicapper Kawasaki has got the better of My on the past three occasions they have faced each other competitively.

Since taking top honours in last year's Faldo Series Vietnam Championship, Kawasaki, a student at the British International School in Ho Chih Minh City, has also triumphed over My in the Vietnam Ladies Match Play Championship at the end of 2017 and the Vietnam Ladies Amateur Championship last month.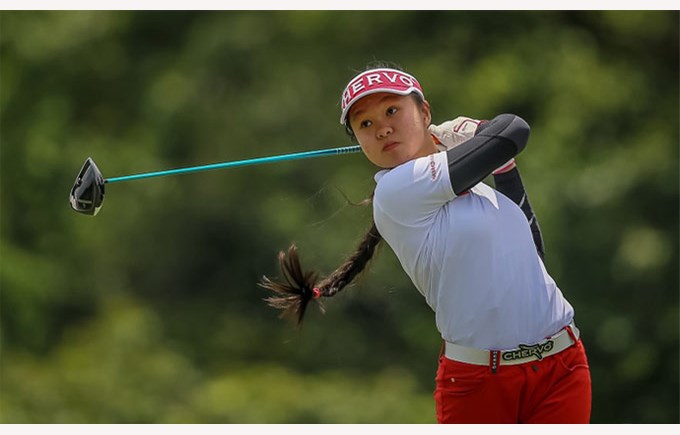 Now the scene is set for a thrilling duel in this week's 54-hole stroke play event at The Bluffs Ho Tram Strip, which is being staged in conjunction with the third Vietnam Junior Open.

There are considerable incentives for both girls in what is the third leg of the 2018-19 Faldo Series Asia season.

Having ended My's streak of three successive victories in the Faldo Series Vietnam Championship last year, Kawasaki, whose mother is from Vietnam and father is Japanese, is bidding to mount a successful title defence at The Bluffs.

A member of the golf team at the University of North Carolina at Wilmington, My's best performance this year was a tied sixth finish in the Kiawah Island Intercollegiate in February. She is currently 374th in the WAGR, while Kawasaki is listed as 1,376th.

Like Kawasaki, My knows that all age group winners this week will earn invitations to the 13th Faldo Series Asia Grand Final, to be hosted by Sir Nick Faldo at Vietnam's Laguna Lăng Cô in March, 2019.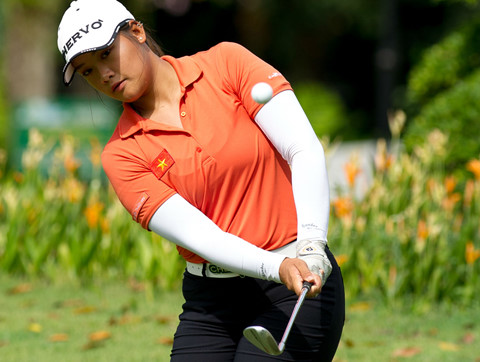 In the 12th Faldo Series Asia Grand Final at Laguna Lăng Cô four months ago, Kawasaki was joint sixth in the Girls' Under-21 Division.
The leading Vietnamese player overall was Nguyen Hung Dung with an aggregate of 223 to place 11th in the Boys' Under-16 category. In the absence of Vietnam's top-ranked male junior Anthony Truong Chi Quan, Dung will be the player to beat in the boys' segment.

Six-time Major champion Faldo, Britain's most successful golfer, said: "Now that we're staging the Faldo Series Asia Grand Final in Vietnam, it's important that we have a strong Vietnamese contingent.

"I've seen the standard of the Vietnamese players improving steadily in recent years and I look forward to the day when we'll crown our very first Faldo Series Asia Grand Final champion from the country."

The 2018-19 Faldo Series Asia season is supported by The R&A and endorsed by the Asian Tour and the Asia Pacific Golf Confederation. The International Junior Golf Academy is a partner of the Faldo Series.

As well as two events in China, India and Thailand, championships will be staged in Australia, Bangladesh, Cambodia, Chinese-Taipei, Hong Kong, Indonesia, Japan, Korea, Malaysia, Nepal, New Zealand, Pakistan, the Philippines, Singapore and Vietnam.

Recognised as the only global amateur series for boys and girls, the Faldo Series was established in 1996, expanding to Asia in 2006.

Today, 40 Faldo Series tournaments take place in 30-plus countries worldwide, touching more than 7,000 golfers each year. Past champions include Tseng Ya-ni and Rory McIlroy, both multiple Major winners, while 2016 Faldo Series Asia Grand Final Girls' champion Nasa Hataoka has won on the LPGA Tour this year.

Tag: Hanako Kawasaki doan xuan khue minh chervo hs golf faldo series vietnam R&A WAGR nguyen thao my
Tweet
Related News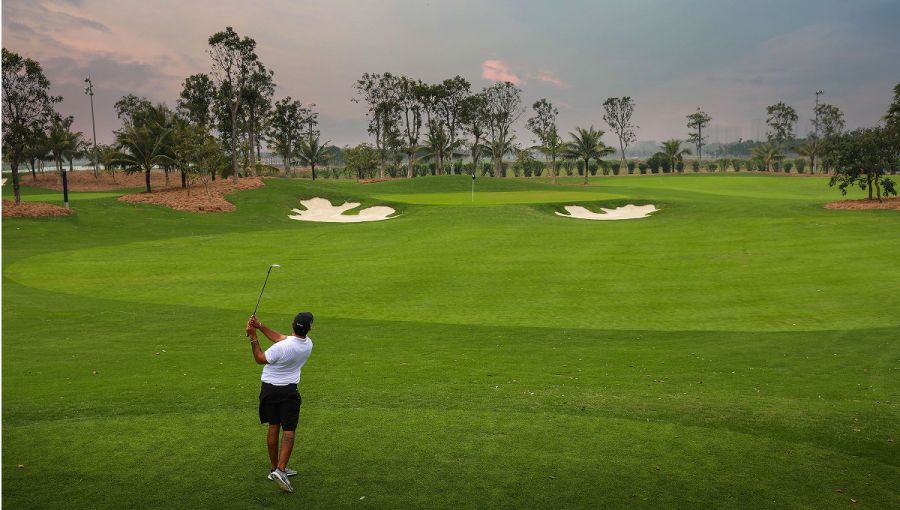 26/03/2019
Việt Nam's Academy Golf Course of the Els Performance Golf Academy (EPGA) has been nominated for an award for world's best par 3 golf course in 2019.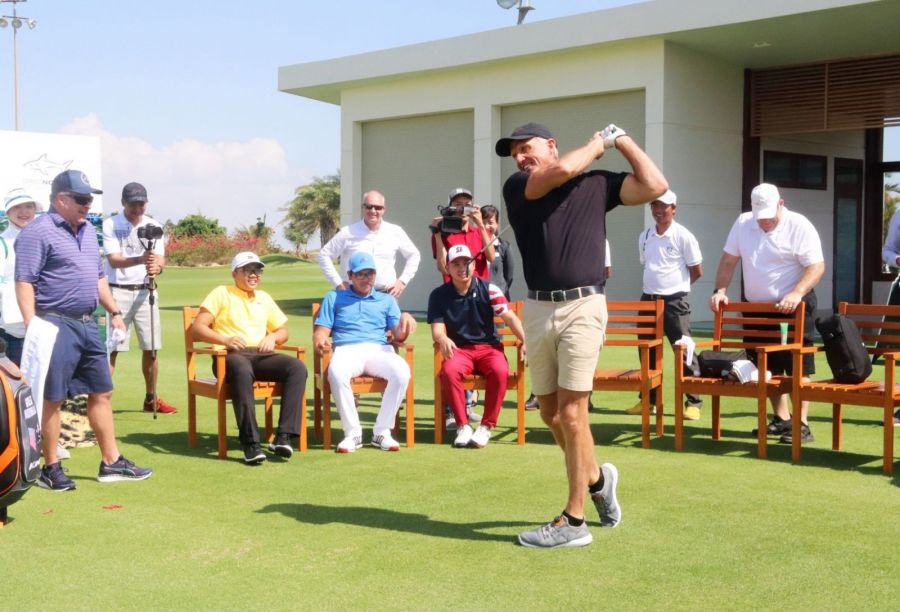 26/03/2019
Vietnam's Tourism Ambassador and KN Golf Links course designer, Mr Greg Norman made a flying visit to his newest signature course on March 19th, 2019 to launch his inaugural "Vietnam's Rising Stars' Golf Match presented by Greg Norman.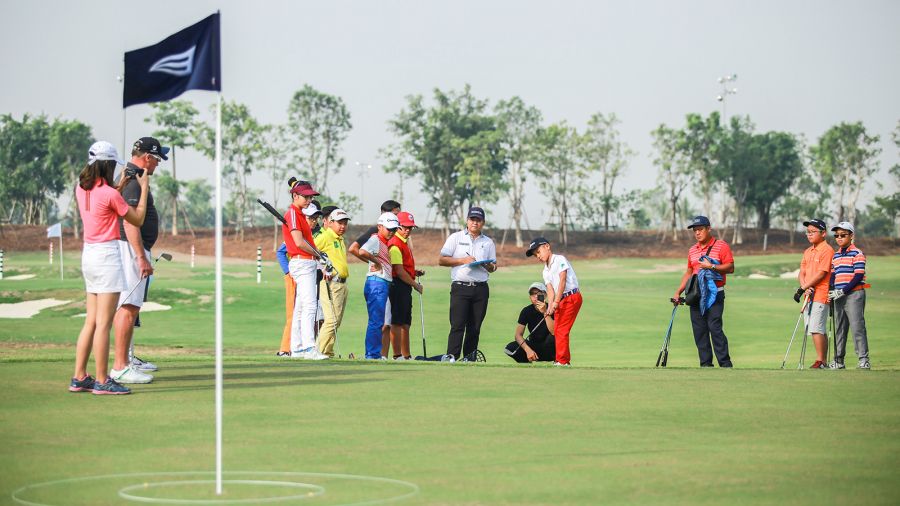 23/03/2019
The Viet Nam Golf Association (VGA) and the Els Performance Golf Academy (EPGA) — the first international golf academy in Vietnam — on Monday signed a co-operation agreement to promote golf among young people in Vietnam.