Lydia Ko wins the LPGA Mediheal Championship
Lydia Ko wins the LPGA Mediheal Championship
Views: 648
Tweet
Lydia Ko has faced plenty of heat over the past couple years. The general questions surrounding her have been about why a teen sensation with 14 LPGA titles to her credit would change her coach, her equipment, her caddie—and why has it been two seasons since her last victory?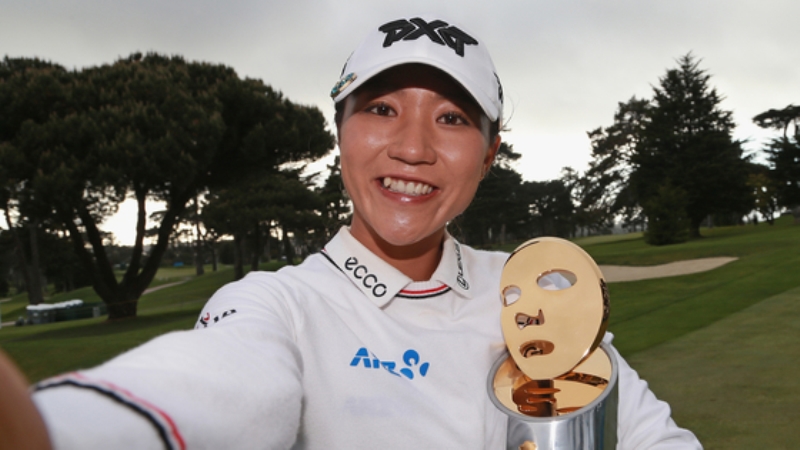 From 234 yards away, a three-wood was pulled out for her second shot. The ball landed short of the green, rolled on and stopped around 20 centimeters away from trickling in for an albatross. Then making a 75-centimeter eagle on the par-5 18th hole, Lydia Ko clinched a victory and shed tears of joy. Putting an end to a long win drought, Lydia Ko became the winner of the LPGA Mediheal Championship at the Lake Merced Golf Club (par-72) outside San Francisco on Monday.
Since winning the first LGA tour title at the age of 15 as an amateur player in 2012, Ko had collected as many as 14 titles including her Marathon Classic win on July 18, 2016, even before she turned 20. However, her record-breaking performances had to plateau when she went through a long slump during the following 43 tour events. It was only after 651 days that Ko finally claimed the first trophy in her twenties.
Ko's win drought was marked by changes in clubs, swings, coaches, and caddies, starting from last year when she turned 20. Some experts said that she must have been experiencing a burnout syndrome because of extreme fatigue and stress accumulated from a young age. There was also a report that her father's excessive intervention was what drove her to a slump.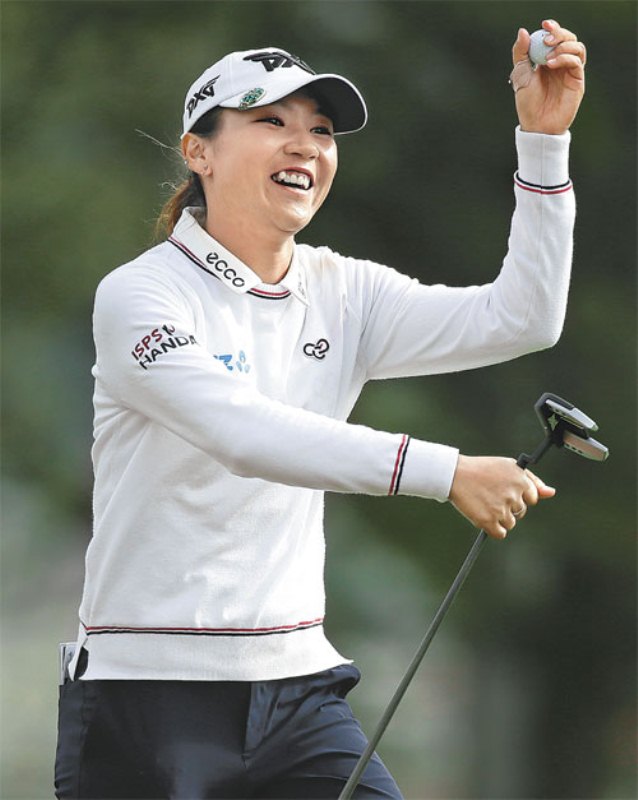 "I don't think I've ever cried in the other 14 (wins)," she said. "Jess (Jessica Korda, an American professional golfer) gave me a bottle of vodka for my birthday and she said it's really smooth. I don't know if vodka's ever smooth, so maybe we might open that," said Ko with a laugh, who turned 21 on last Tuesday.
Besides, the Lake Merced Golf Club has become even more meaningful for Ko. It was where she won the first victory since her debut in the LPGA tour in 2014. To celebrate this, she had the date of her win tattooed on the wrist. In the following year, Ko clinched the second consecutive win for the first time in her professional career at the same golf club.
Tag: LPGA Mediheal championship Lydia Ko prgr chervo lottusse
Tweet
Related News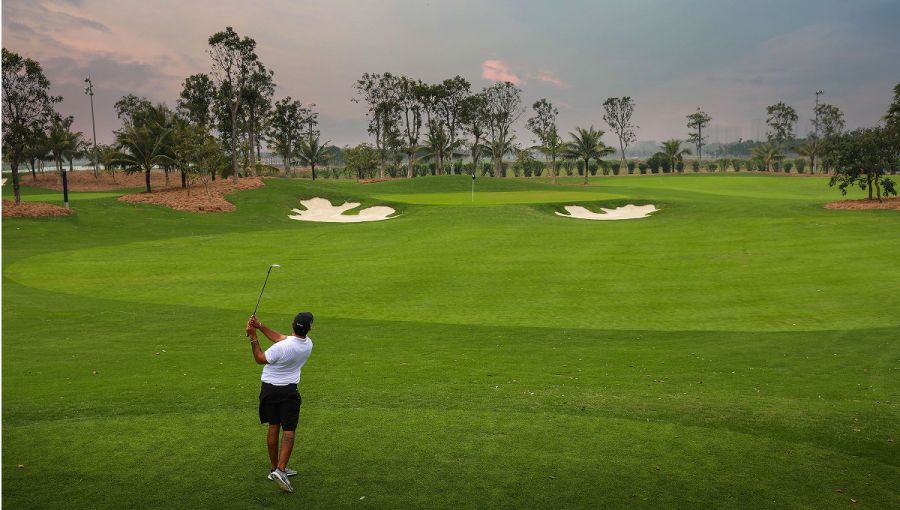 26/03/2019
Việt Nam's Academy Golf Course of the Els Performance Golf Academy (EPGA) has been nominated for an award for world's best par 3 golf course in 2019.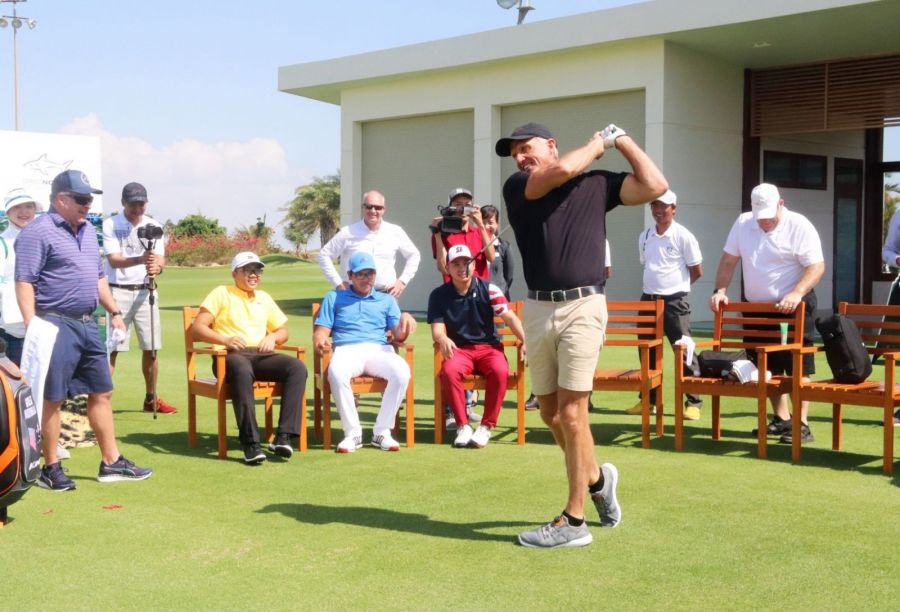 26/03/2019
Vietnam's Tourism Ambassador and KN Golf Links course designer, Mr Greg Norman made a flying visit to his newest signature course on March 19th, 2019 to launch his inaugural "Vietnam's Rising Stars' Golf Match presented by Greg Norman.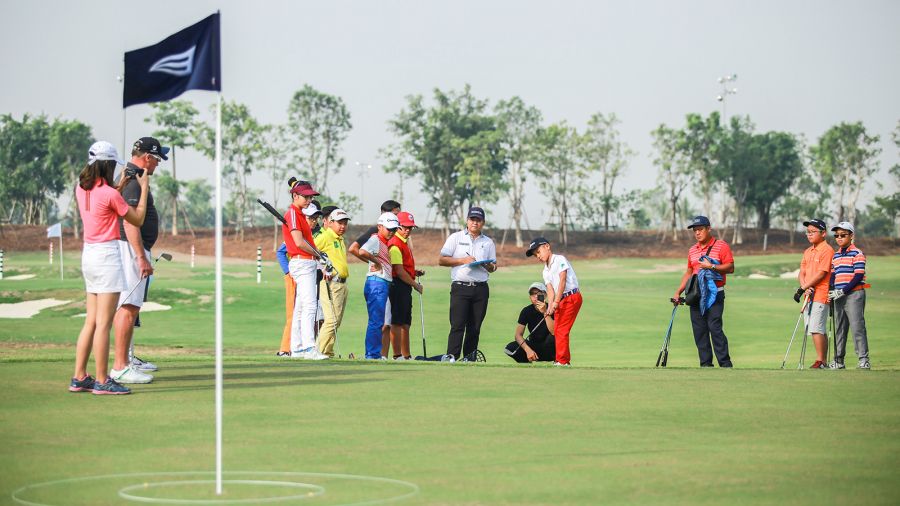 23/03/2019
The Viet Nam Golf Association (VGA) and the Els Performance Golf Academy (EPGA) — the first international golf academy in Vietnam — on Monday signed a co-operation agreement to promote golf among young people in Vietnam.