Malaysia - A Golfing Discovery
Malaysia - A Golfing Discovery
Views: 2133
Tweet
With the country's blessed climate all-year round, golf can be played 365 days a year. Coupled that with the fabulous locations and well over 200 golf clubs available countrywide, Malaysia offers a truly diverse golfing discovery.
Situated close to the Equator, whether in the Highlands, by sun-drenched beaches, surrounded by tropical rainforests in an eco-friendly environment or in the heart of one of Asia's most vibrant, dynamic cities Kuala Lumpur, the myriad of excellent golf courses throughout Malaysia surprise and inspire thousands of visitors every year.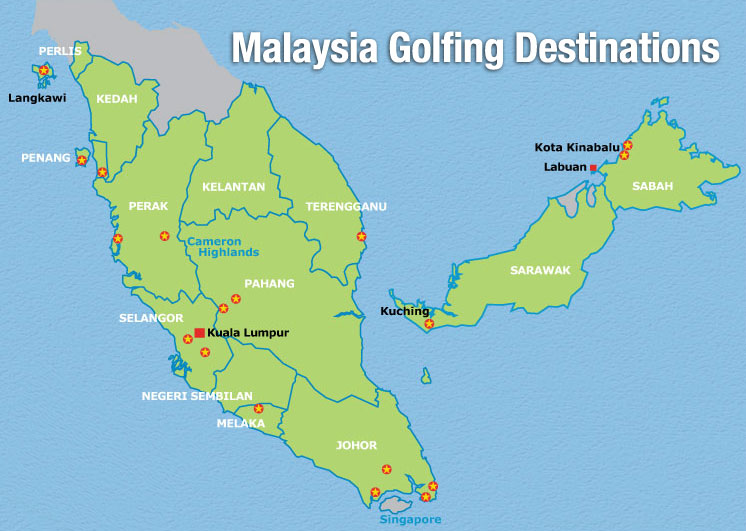 International guests can enjoy sophisticated living and exquisite food as well as the cultural diversities that this multi-national country has to offer at the same time as being able to play golf for 12 months of the year. All who come soon find that they arrive as a guest, and leave as a friend.
Few, however, realise that golf has been played in Malaysia longer than any other country in the region. Indeed, it was the birthplace of the current Asian Tour, when five-time Open Champion Peter Thomson suggested the idea to Malaya's Founding Father and then Prime Minister, Tunku Abdul Rahman. A keen golfer himself, he was also a firm believer in the value of golf on the diplomatic circuit.
The first Malaysian Open in 1962 was won by Frank Phillips of Australia. Since then, the likes of Arnold Palmer, Jack Nicklaus, Gary Player, Seve Ballesteros, VJ Singh, Lee Westwood, John Daly and Tiger Woods as well as a host of others have graced the country's shores. Many stars competed in the World Cup for men and the inaugural World Cup for women, which were played in Malaysia in 1999 and 2000 respectively.
More recently, with four annual international tournaments co-sanctioned by the Ladies Professional Golf Association (LPGA), the European and Asian Tours and PGA Tour, Malaysia is in fact the host of the only PGA Tour event in South East Asia, when the top ranked golfers from the FedEx Cup participate a month after the Tour Championship in the CIMB Classic, from 2013 was fully sanctioned, point-scoring leg of the PGA Tour.
The Sime Darby LPGA Malaysia features the top twenty female golfers in the world each October. Previously, the national showpiece is the Maybank Malaysian Open, usually held a week after the US Masters in April.Now, there is the Maybank Championship,an event co-sanctioned by European Tour and Asian Tour which features top European and Asian players.In 2014 & 2016, Malaysia hosted the inaugural Eurasia Cup presented by DRB-HICOM, a team golf event contested between teams representing Asia and Europe.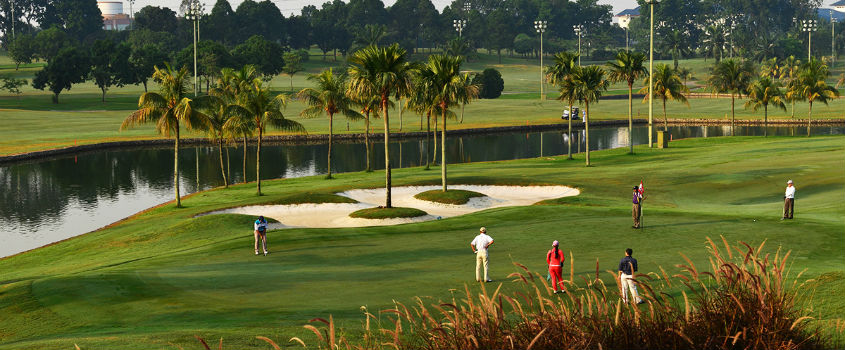 2012 also saw Malaysia as the host for the International Association of Golf Tour Operators (IAGTO) inaugural Asia Golf Tourism Convention, the largest exhibition and showcase ever held for the golf travel and tour industry with a turnout of 426 delegates from 46 countries. Established since 1997, IAGTO is an association of the best operators, suppliers, organisations, media and service providers in the golf tourism industry worldwide.
One of the great things about Malaysia is that visitors from all over the world can play on the same courses as their golfing heroes or heroines. They can also visit inviting courses throughout the country, using the excellent inland transport system or driving themselves along the arterial highways which stretch the length and breadth of Malaysia. Frequent flights connect Peninsular Malaysia with the Eastern states of Sarawak and Sabah, where there are idyllic destinations in breath-taking surroundings, including one of the world's oldest virgin rainforests.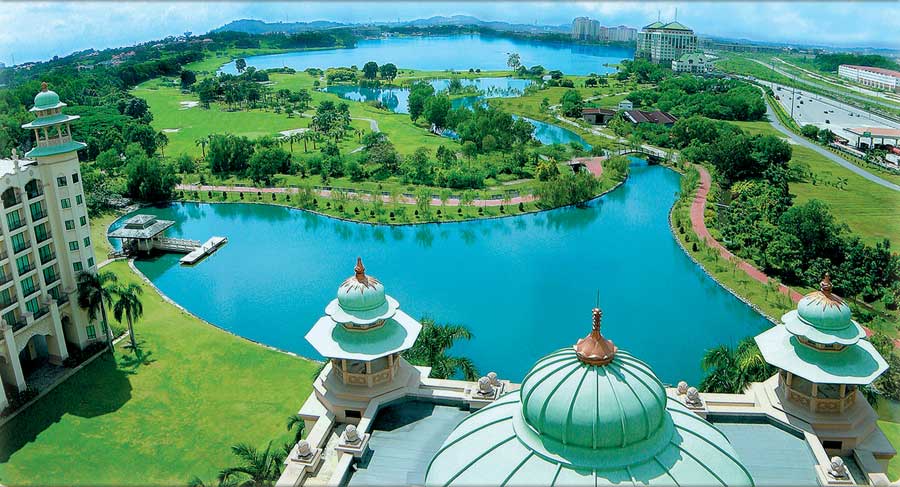 Mines Resort&Golf Club - a venue of Golf tournament of SEA Games 29
Scattered throughout this magical land are over 200 golf courses, each with its own identity and environment and catering for everyone from professional to the enthusiastic club golfer. Nowhere else in the region is there such a choice of playing in different and friendly surroundings on such quality courses.
Besides enjoying the traditional welcome and warm Malaysian hospitality, visitors can also absorb the culture of this unique country, where multi-racial harmony is the envy of many others around the world.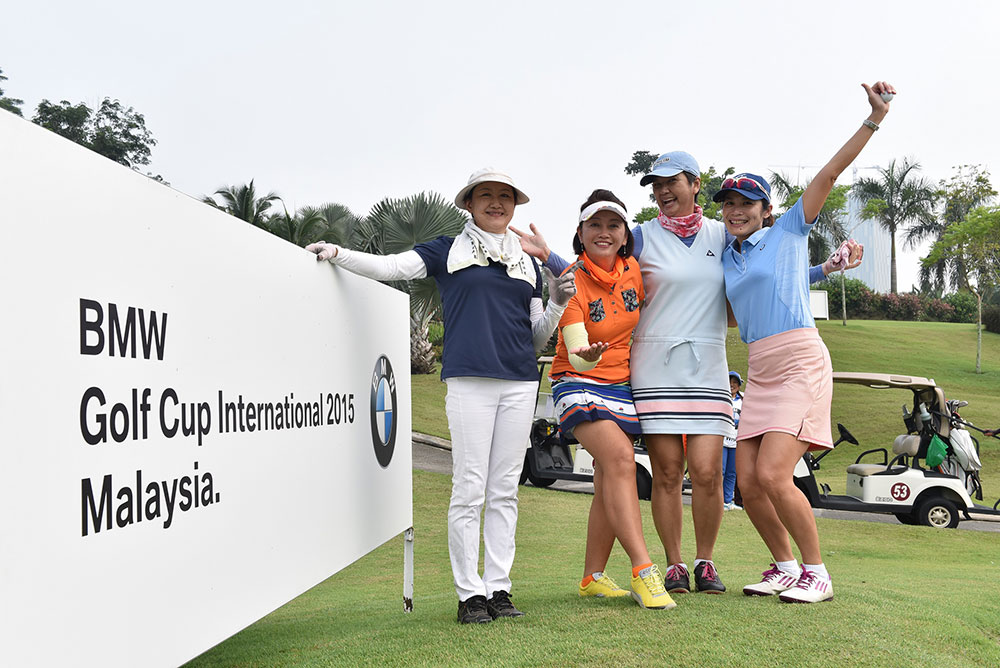 Malaysia offers a blend of Asia's oldest civilisations – Malay, Chinese and Indian – in addition to historical Malacca, where the descendants of the Portuguese still proudly celebrate the traditions and customs of their forefathers in a city which, similarly to the island of Penang, known as the 'Pearl of the Orient', has been designated a UNESCO World Heritage Site.
Mines Resort&Golf Club - a vanue of Golf tournament (SEA Games 28)
The additional attractions of spa treatments, fishing, snorkelling, jungle trekking and shopping, along with the plethora of culinary delights, ensure that there are activity options for all the family. The discerning golfer has the choice of playing on either championship-standard courses or those more friendly to the club stalwart – but always in a unique environment and with the high standards expected by visitors.
To encourage and assist all those who see Malaysia as a golfing destination, the recently established Malaysia Golf Tourism Association (MGTA) has opened a dedicated office in Kuala Lumpur and is affiliated to the International Association of Golf Tour Operators (IAGTO).
MGTA is committed to assisting and advising in every way possible, ensuring that one journey to Malaysia is never enough and that whether you are leaving or returning, you are doing so as a friend.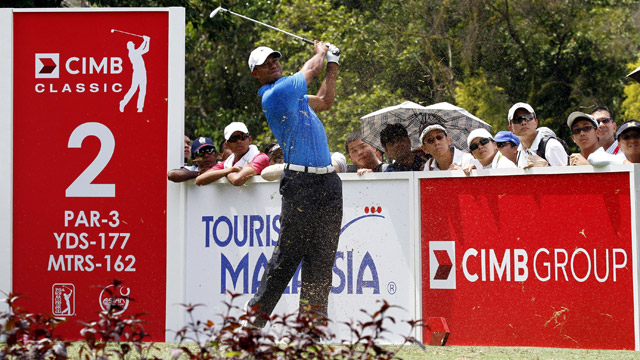 CIMB Classic - only one golf event of PGA Tour in South East Asian region
New Kids On The Block
Malaysia's golf portfolio enhanced by two excellent new courses
Kota Seriemas Golf & Country Club
The Kota Seriemas Golf & Country Club, located in the township of the same name just 10 minutes' drive from Kuala Lumpur International Airport, opened for play last October to widespread acclaim.
Crafted by Australian architect Nigel Douglas, the par-72 course plays 6,313 metres from the back markers and provides a good test of golf with undulating fairways and well-trapped greens. The course has already played host to a number of professional tournaments, most recently the Asian Development Tour's PGM Seriemas Championship when it proved more than a worthy challenge for the region's leading professionals.
While the layout sets up well for high-level golf, players of all abilities will enjoy the tract if they play it from the tees that are commensurate with their handicaps. Generally, the front nine plays easier with wider fairways leading to receptive greens. The back nine is a different animal altogether with testing elevation changes, water hazards and tricky greens demanding good ball-striking as well as a subtle soft game.
The Kota Seriemas clubhouse is a classy colonial-style building with distinctive 'twin towers', featuring excellent and well-appointed facilities plus some excellent F&B at the Golfer's Terrace.
The 2,400-acre Kota Seriemas township is developed by PNB Development (PNBD), the property development arm of Malaysia's leading investment conglomerate Permodalan Nasional Berhad (PNB).
Kota Seriemas Golf & Country Club
No.1, Persiaran Seriemas Golf, Kota Seriemas, 71800 Nilai, Negeri Sembilan
Website: www.seriemasgolf.com
Email: enquiry@seriemasgolf.com
Tel: +606-790 9339 (general) / +606-790 7392 (golf)
GPS Coordinates: N2.778023 / E101.765328
The Els Club Desaru Coast
One of the most ambitious golf projects in the region, The Els Club Desaru Coast in Johor has no less than 45 holes of world-class golf to offer.
The 27-hole Ocean Course and 18-hole Valley Course form part of the 3,900-acre Desaru Coast project, which includes a water theme park, retail village, convention centre and four upper-tier hotels.
Designed by the 'Big Easy' Ernie Els himself, the Ocean Course opened for play last September and is split into three distinct nine-hole loops – the 3,655-yard Lakes, 3,680-yard Coast and 3,682-yard Ridge which play away from and back to a well-conceived clubhouse. The first two are traditional par-36 affairs while the Ridge plays to par-37 with a 4x4, 2x3 and 3x5 make-up.
Those who are familiar with the original Desaru course will recognise some parts on which the Coast Nine was built, for instance Holes 2 and 3 which take you right next to the waters of the Eastern Sea. However, most of the new 27 is built away from where the original Robert Trent Jones Jnr 18 was.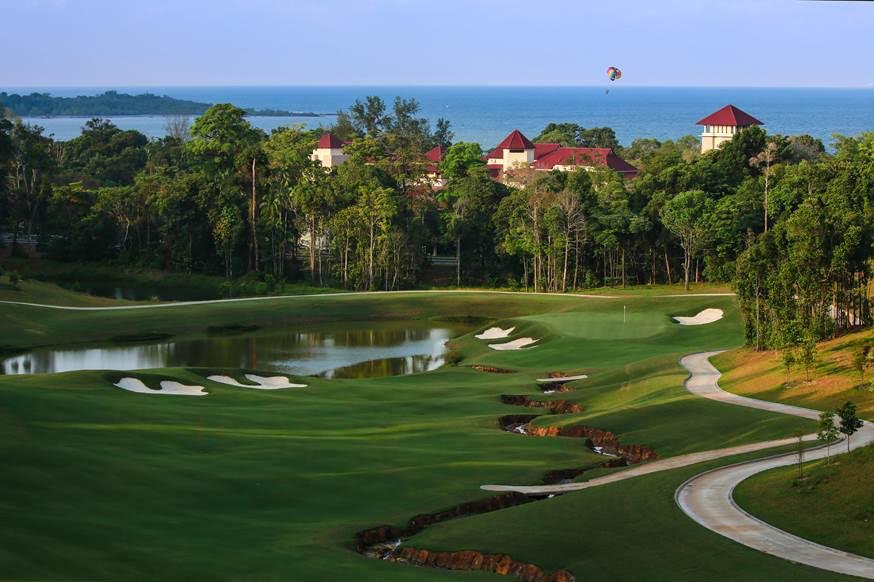 In March this year, the par-72 Valley Course completed the golfing portfolio at Desaru. Designed by Fijian great Vijay Singh, the 7,181-yard layout traverses a dramatic, tree-lined site with elevation changes, 198 bunkers and well-guarded greens combining to provide a solid test of all-round golf.
The Els Club Desaru Coast is managed by bespoke golf management company Troon and also offers the first Els Performance Golf Academy in the region and an academy par-three course.
The Els Club Desaru Coast
Ocean Course – No. 4, Jalan Danau, Desaru Coast, 81930 Desaru, Johor
Valley Course – No. 2, Jalan Pantai 2, Desaru Coast, 81930 Desaru, Johor
Website: www.elsclubmalaysia.com
Email: reservations.ecdc@elsclubmalaysia.com
Tel: +60 (7) 878 0000
GPS Coordinates: N1.527182 / E104.267116
Golf in Malaysia
An all-year golfing destination, Malaysia boasts close to 200 golf courses located in a myriad of settings … from beachside, highland and jungle locations to cityscape backdrops and suburban surrounds.
Malaysia also plays host to some of the biggest international tournaments in the region such as the CIMB Classic, Maybank Championship and Sime Darby LPGA Malaysia. The domestic Professional Golf of Malaysia (PGM) Tour is one of the fastest-growing circuits in the world with numerous Asian Development Tour joint-sanctioned events on its schedule.
For more information log on to www.playmalaysiagolf.com
Tag: malaysia golf Peter Thomson CIMB Classic PGA Tour Malaysian Open Maybank Malaysian Open Eurasia Cup IAGTO MGTA Kuala Lumpur
Tweet
Related News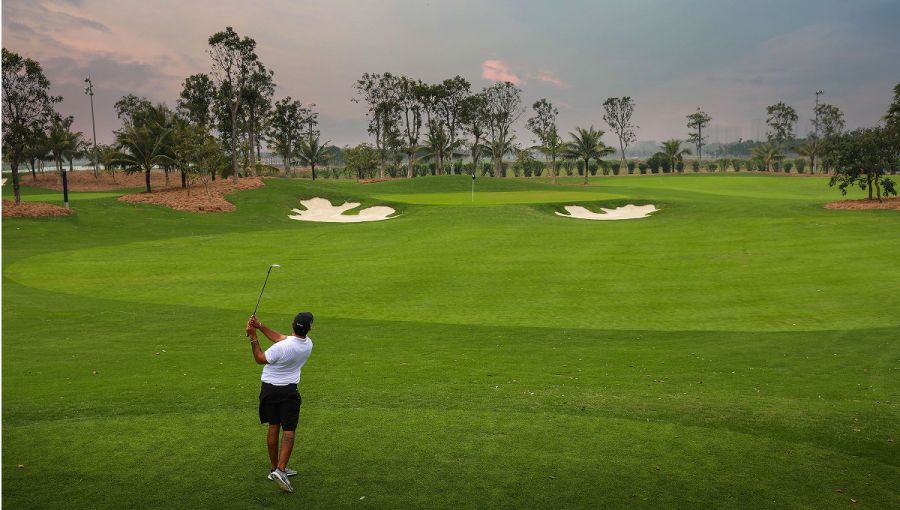 26/03/2019
Việt Nam's Academy Golf Course of the Els Performance Golf Academy (EPGA) has been nominated for an award for world's best par 3 golf course in 2019.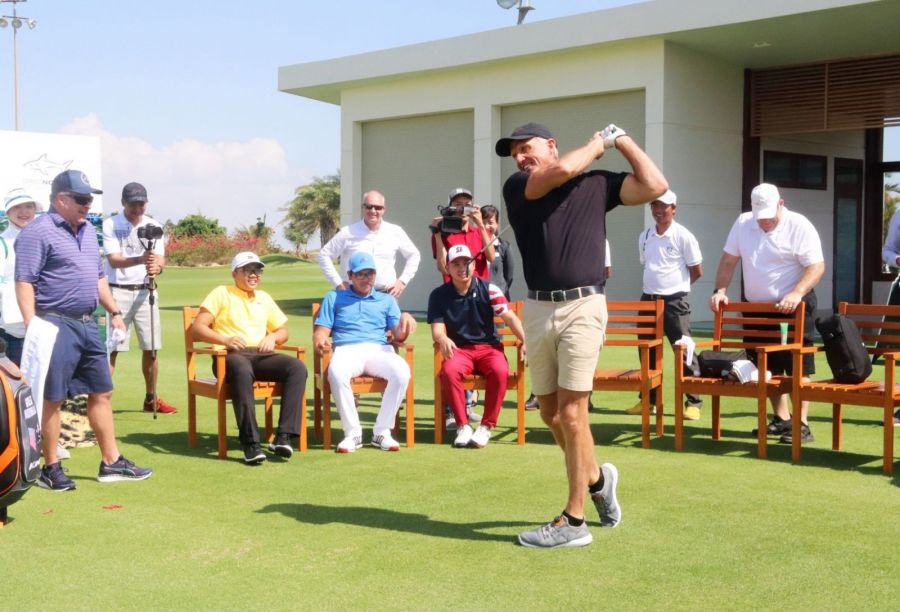 26/03/2019
Vietnam's Tourism Ambassador and KN Golf Links course designer, Mr Greg Norman made a flying visit to his newest signature course on March 19th, 2019 to launch his inaugural "Vietnam's Rising Stars' Golf Match presented by Greg Norman.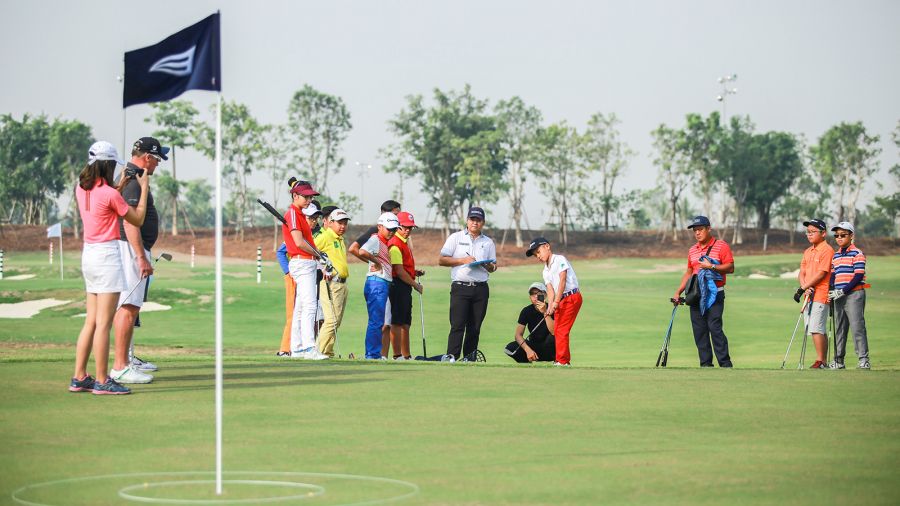 23/03/2019
The Viet Nam Golf Association (VGA) and the Els Performance Golf Academy (EPGA) — the first international golf academy in Vietnam — on Monday signed a co-operation agreement to promote golf among young people in Vietnam.