Record Contingent Speaks to Rise in Asian Golf
Record Contingent Speaks to Rise in Asian Golf
Views: 475
Tweet
For a continent that is the largest on earth (17 million square miles) and the most populous (4.5 billion people), Asia remains relatively small when it comes to golf.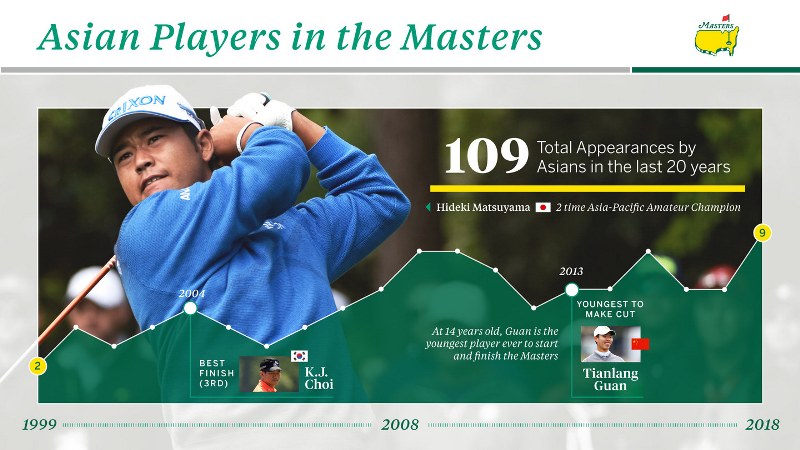 There are a mere 400-odd golf facilities currently operating in China, which has more people than any other country in the region, and only 300 or so in India, which is No. 2 when measured by population. In addition, the number of players on the continent is miniscule when compared to the overall number of inhabitants.
But the game is slowly taking hold, in both the competitive and recreational realms. Junior programs and teaching academies are expanding in many countries, and new courses both public and private are opening. The competitive game has also been helped by the growth and development of the Asia-Pacific Amateur. First started in 2009 by the Masters Tournament, the R&A and the Asia-Pacific Golf Confederation, it is serving as a strong enticement for youngsters looking to become elite players as it is also helping to elevate the number of golfers in many lands as well as the quality of play. As a result, professionals from that part of the world are making their presence felt on the various tours.
One indication of how good the golf is getting is that a record number of Asians are teeing it up in this year's Masters. A total of nine have made the trip to Augusta, including Haotong Li, who has won two times on the European Tour and is the first Chinese professional ever to break into the top 50 of the Official World Golf Ranking, and his countryman Yuxin Lin, who is the reigning Asia-Pacific Amateur champion. Also joining them in this year's field are special invitee Shubhankar Sharma from India as well as four contestants from Japan (Yuta Ikeda, Satoshi Kodaira, Hideki Matsuyama, Yusaku Miyazato) and one each from Korea (Si Woo Kim) and Thailand (Kiradech Aphibarnrat). The previous high was eight, in 2009, 2010 and 2015.
The Masters has a rich history of Asian participation going all the way back to 1936, the third year the Tournament was ever staged, when Torchy Toda of Japan competed. The next time that someone from that continent played in the Masters was 1958, when two other golfers from Japan, Pete Nakamura and Koichi Ono, played in the Tournament. And then Ben Arda of the Philippines made the trip to Augusta in 1962. From that year on, the Masters field included at least one Asian, with there being as many as four in 1973, 1986, 1987 and 2000. The number rose to five in 2003 and 2007 and then to six in 2008 and eight in 2009.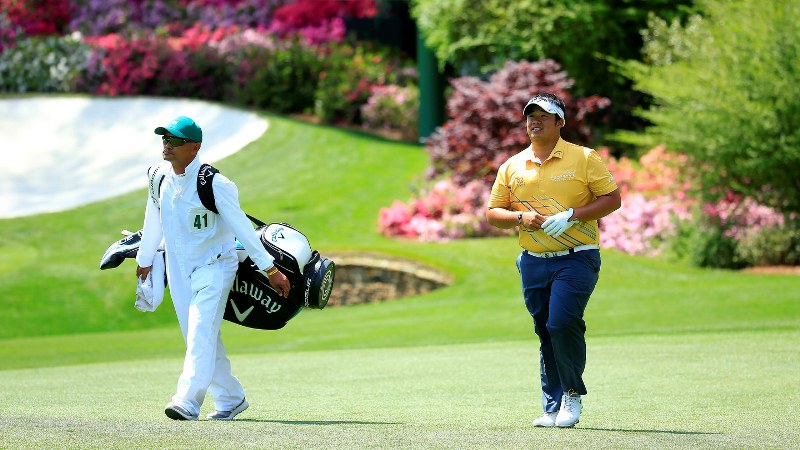 Kiradech Aphibarnrat of Thailand walks No. 14 during Tuesday's Practice Round at the 2018 Masters. Chris Trotman/Augusta National
Asked to comment about the growth of golf he has seen in China, the 17-year-old Lin says the game is getting bigger and bigger.
"I can see a lot of kids playing today, and they are starting to play when they are 5 or 6," Lin said. "When I started, there were only 300 or 400 kids in the whole country playing. But now I see bunches of kids practicing on the range every day. They are really enjoying it, and as a result, golf is getting really popular."
Sharma is witnessing much the same thing is happening in India.
"I have seen so many changes since I started playing golf," said the 21-year-old, who has won two times on the European Tour since mid-December and finished T9 in the WGC-Mexico Championship in March. "The coaching facilities are better, and we have a few more academies where golfers can train and more courses. There are also more kids playing on the junior circuits. There was only one when I was a kid growing up, and now we have four or five. We still have a long way to go, and we do need more public golf courses. But the overall game is growing, and I think the media is doing a great job giving golf a lot more coverage. And we will have more and more strong players with a presence on the Asia Tour and the PGA Tour in the future."
It would surprise no one if the number also keeps rising at the Masters.
Source: Masters
Tag: chervo hsgolf hsgolf vietnam golfplus golfplus vietnam ecco footjoy lottusse duca del cosma prgr
Tweet
Related News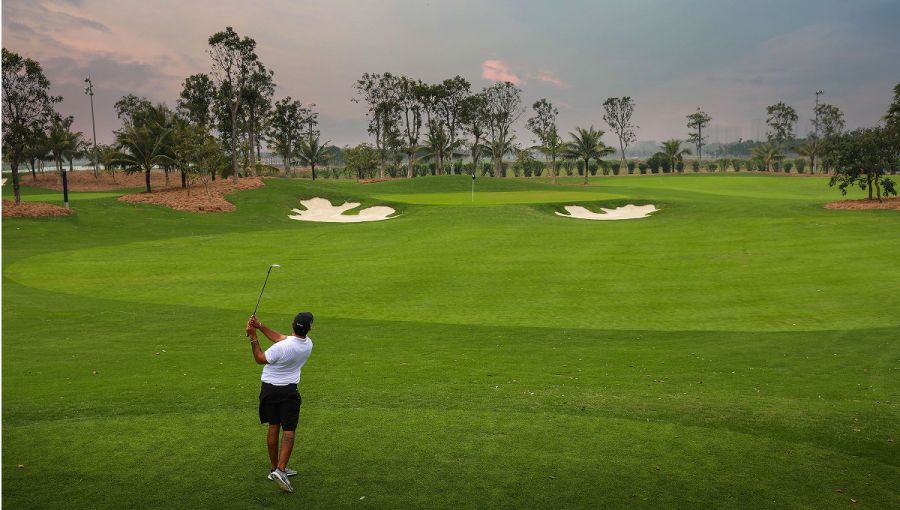 26/03/2019
Việt Nam's Academy Golf Course of the Els Performance Golf Academy (EPGA) has been nominated for an award for world's best par 3 golf course in 2019.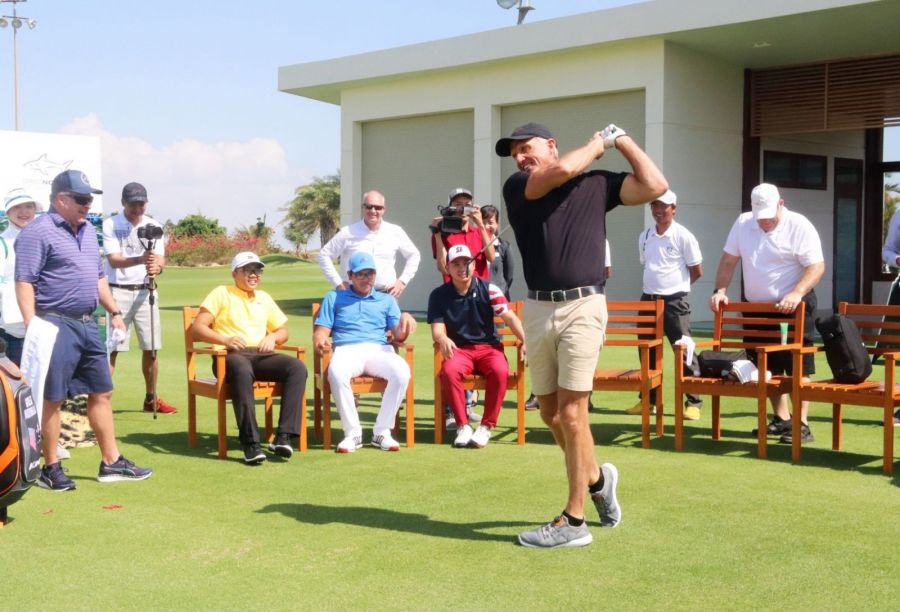 26/03/2019
Vietnam's Tourism Ambassador and KN Golf Links course designer, Mr Greg Norman made a flying visit to his newest signature course on March 19th, 2019 to launch his inaugural "Vietnam's Rising Stars' Golf Match presented by Greg Norman.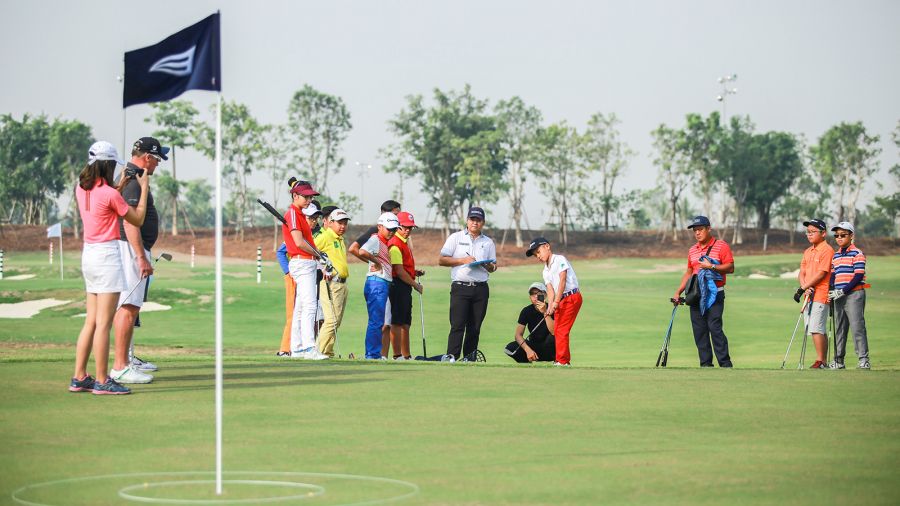 23/03/2019
The Viet Nam Golf Association (VGA) and the Els Performance Golf Academy (EPGA) — the first international golf academy in Vietnam — on Monday signed a co-operation agreement to promote golf among young people in Vietnam.