Spieth keeps lead entering weekend at Travelers
Spieth keeps lead entering weekend at Travelers
Views: 150
Tweet
In the opening round of the 2017 Travelers Championship, Jordan Spieth attacks the flag from 142-yards and makes use of his opportunity with birdie on the par-4 14th hole.
Making his debut at the Connecticut course, the 23-year-old Texan had eight birdies and a bogey Thursday for a 7-under 63 and a one-stroke lead in the Travelers Championship.
Jordan Spieth played well enough in the second round of the Travelers Championship to stay in the lead Rory McIlroy played just well enough to stay in the tournament.
Spieth shot a 1-under 69 on Friday morning, then watched as a windy afternoon kept anyone from overtaking him.
Jordan Spieth holds the lead.
Patrick Reed makes a charge.#TheTakeaway pic.twitter.com/HJ20zC5xg4

— PGA TOUR (@PGATOUR) Ngày 24 tháng 06 năm 2017
The conditions also kept fourth-ranked Jason Day from making the cut for a second straight week. He bogeyed the 18th for a 70 to finish at 2 over. No. 3 McIlroy shot a 73, also closing with a bogey, but managed to just sneak into the weekend at even par.
Spieth, who began the day one shot ahead after a first-round 63, started on the back nine. The 23-year-old Texan had to recover from a double bogey on the par-5 13th hole after hitting his tee shot left and out-of-bounds. He also had four birdies and a bogey to reach 8 under.
''We've been kind of far behind in a lot of the events in making comeback runs,'' said Spieth, the two-time major champion who tied for 35th last week in the U.S. Open. ''But being able to be toward the front of the pack on a Saturday afternoon is a beautiful position to be in and one that we'll certainly embrace. I'm going to try to have a lot of fun this weekend.''
Patrick Reed (66) and Troy Merritt (68) were tied for second. Both fought off wind gusts that exceeded 20 mph to hit 11 of 14 fairways and 14 of 18 greens.
''A golf course like this, even when the wind is blowing, if you're hitting your tee shots straight, you're going to have some wedges into the greens,'' Reed said.
''I came into the week with no status on any tour, but I knew my game was really good,'' Seiffert said. ''I just had to get it done. To come out and play the first two rounds the way I did, it gives me a lot of confidence.
Weather could also affect the scoring Saturday. A forecast of rain led tournament officials to move the start of the third round back to 11 a.m., with the players going out in threesomes off the first and 10th tees.
Tag: Jordan Spieth Travelers Championship
Tweet
Related News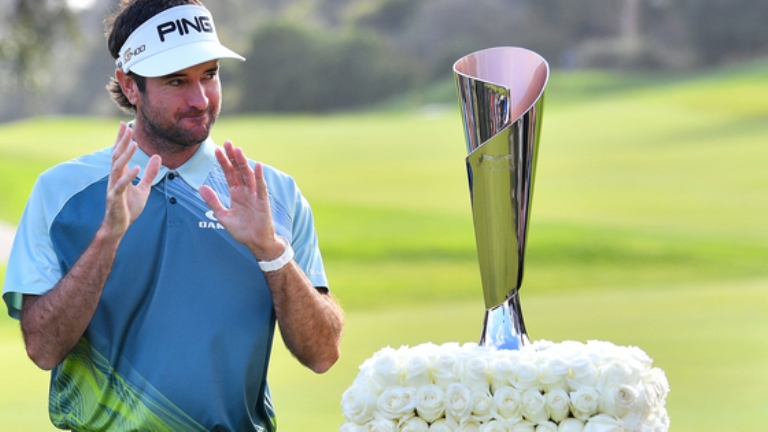 19/02/2018
It's been just two years since he hoisted a trophy on the PGA Tour, but with a mind that moves as fast as Bubba Watson's, it must have felt like an eternity.
18/02/2018
While the results haven't quite been there this season, Bubba Watson felt his game was still on an upward trend coming into the Genesis Open, saying he "had the shots now" after a second-round one-under 70 at Riviera Country Club.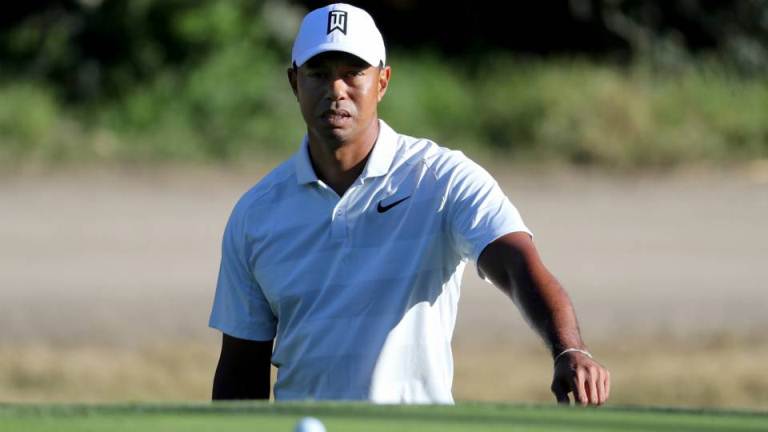 17/02/2018
Tiger Woods will be around at the Genesis Open this weekend – unfortunately he won't be playing.