The 3rd Vietnam Junior Open 2018
The 3rd Vietnam Junior Open 2018
Views: 361
Tweet
The 3rd Vietnam Junior Open 2018 ended on July 15th with the new champion from Australia, Caleb Jye Perry to finish at +6, 2 shots ahead of defending champion Hanako Kawasaki, who got the silver medal.
Well done to all competitors who played last week in the Vietnam Junior Open 2018. It was great to see the future faces of the game enjoying themselves and playing some great golf at the Bluffs Golf Course at Hồ Tràm. The course was in excellent condition, and the overall experience of the Bluffs was, as always, very impressive. The Vietnam Golf Asociation put on a great event yet again.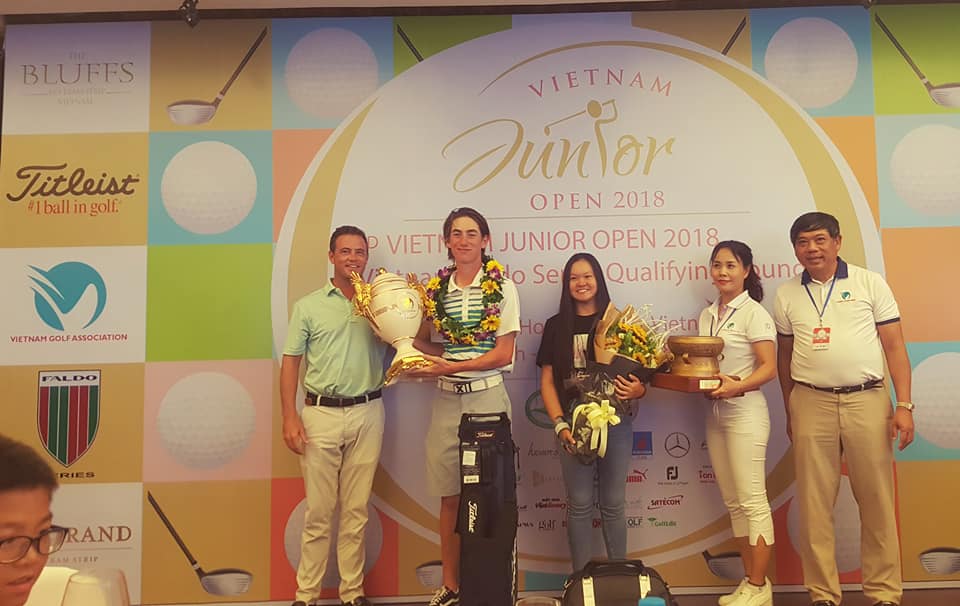 Golfer Caleb Perry from Australia took out the overall title with rounds of 73,75,71 to finish at +6, 2 shots ahead of defending champion Hanako Kawasaki.
Nguyen Thao My finished in 3rd position on +13 with rounds of 74,77,75. And our youngest ambassador Doan Uy, played some great golf especially in the last round to take out the under 12's boys division with rounds of 83,88,77. Congratulations to all other winners of their respective divisions, and well done again to everybody who participated in the event, it was fantastic to see young golfers with great attitudes and a love for the game.
Tag: vjo Vietnam Junior Open hanako kawasaki Caleb Jye Perry
Tweet
Related News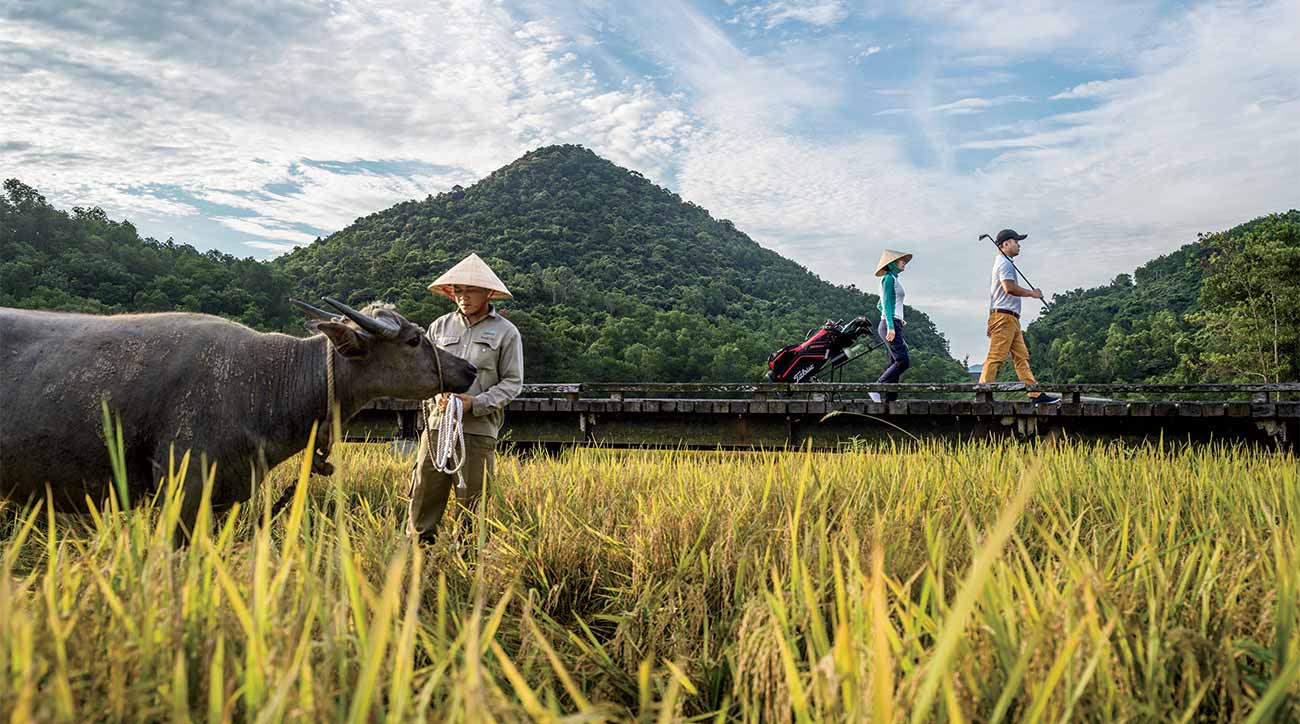 20/02/2019
Over the past decade, in the distant wake of golf's arrival in Japan and its more recent wildfire spread in Korea and China, a burgeoning monied class has given rise to a swelling population of Vietnamese golfers and triggered a starburst of course construction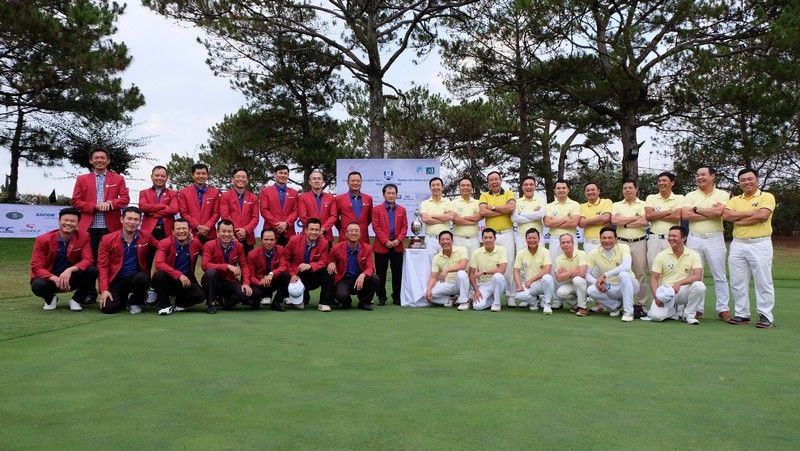 24/01/2019
The 4th VGA Union Cup is scheduled to take place at the Skylake Golf Resort in Hanoi's suburb district of Chuong My from March 22-24.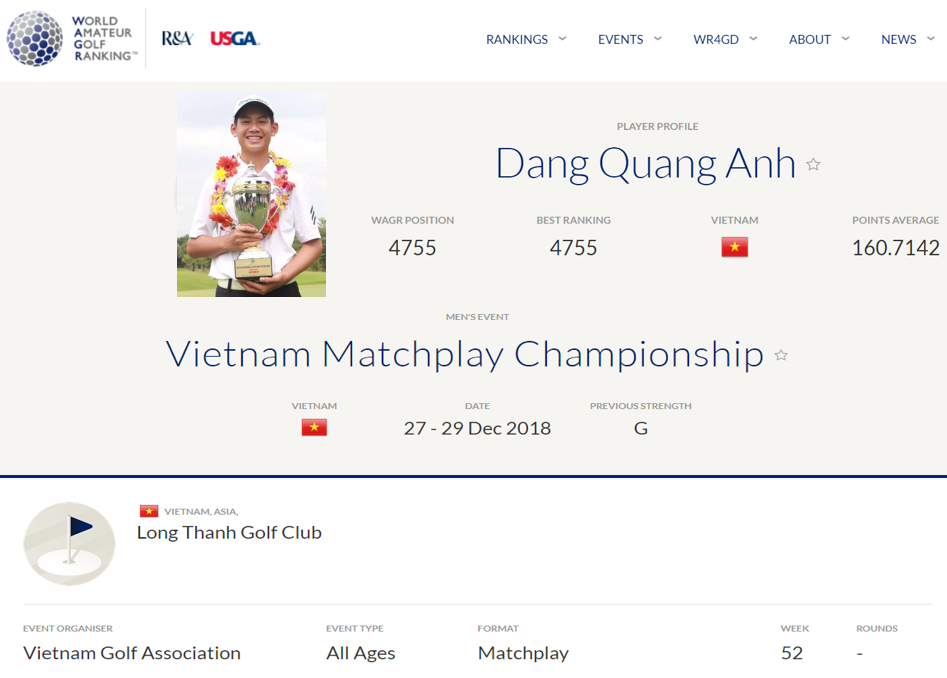 21/01/2019
13-year-old golfer Dang Quang Anh has entered the list of the World Amateur Golf Ranking (WAGR). Anh got the ranking after becoming the youngest winner of the event for amateur male golfers at Vietnam MatchPlay Championship which, together with the VPG Tour MatchPlay Championship, was held at Long Thanh Golf Course in late December 2018.