Thomas stayed up late to refresh the OWGR page and see his name move to No. 1
Thomas stayed up late to refresh the OWGR page and see his name move to No. 1
Views: 15
Tweet
After a two-week break following the Players Championship, Justin Thomas is among the many marquee names in this week's field at the Memorial Tournament. Normally, it would be like any other event on Thomas' schedule, but this week will be different, as it marks his first start as World No. 1.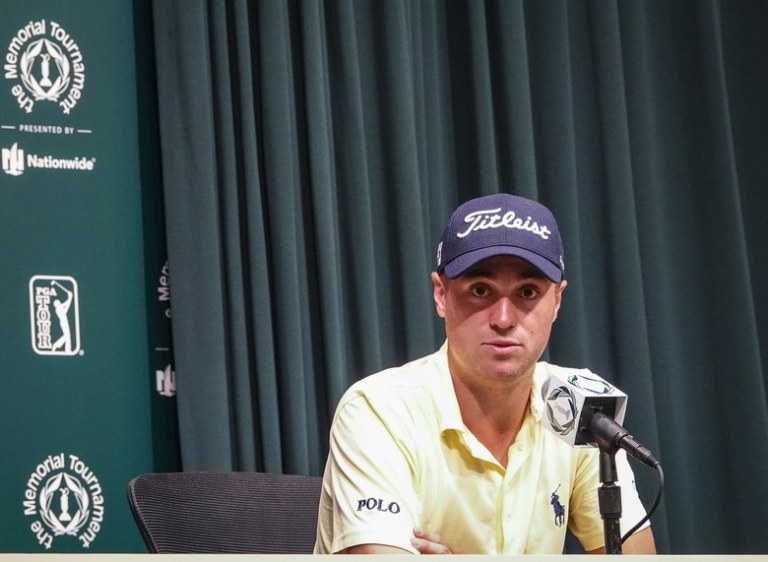 Justin Thomas speaks during a press conference prior to the Memorial Tournament presented by Nationwide at Muirfield Village Golf Club on May 30, 2018 in Dublin, Ohio
If you've ever heard some of the top players in the world rattle off their list of long-term goals you'll notice some similarities that include winning a major, making the Ryder Cup team or getting to the top of the Official World Golf Ranking. The few that are able to accomplish that third item usually downplay it when they're asked about being No. 1, something Thomas did at first on Wednesday during his press conference at Muirfield Village Golf Club.
"I enjoyed it for a couple days when I had the two weeks off," Thomas said of his new ranking. "But after that it was over with. It's not … I wasn't really thinking about it."
Seems fair, but part two of Thomas' answer shows that no matter how much he tries to minimize it, it still means a lot to reach the top.
"I think I was in the middle of flying home when D.J. finished [the Players], and I had been told [I was No. 1]. And it was like, OK, I'm almost home, but when I wake up tomorrow [and see it]. [But] I ended up staying up late enough to where I waited to refresh it and saw it and it was pretty cool. Seeing every other golfer in the world behind my name is, was a pretty fun thing."
If you've ever stayed up way too late scrolling through your phone and paid for it in the morning, don't worry, you're not alone. Even the No. 1 player in the world can't resist refreshing, refreshing, refreshing. In his case though, it was for a far better cause, rather than the next tweet or Instagram like us mere mortals.
Source: Golfdigest.com
Tag: justin thomas căng thẳng số 1 thế giới justin thomas hs golf chervo
Tweet
Related News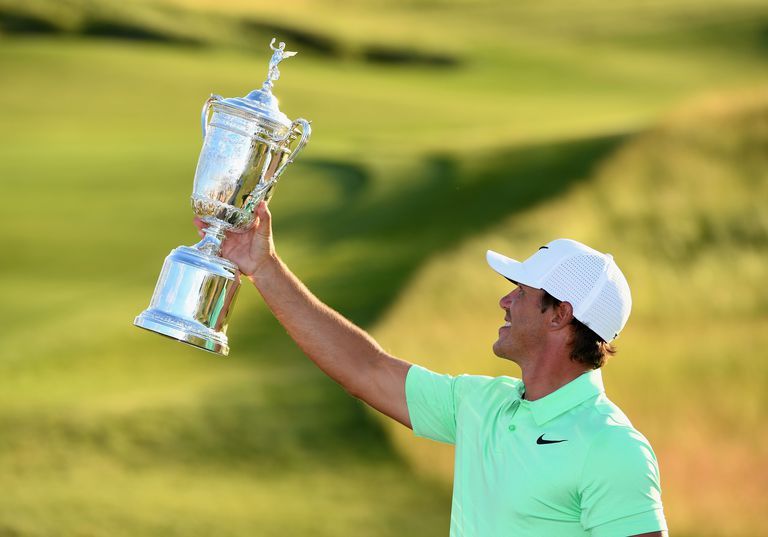 19/06/2018
Brooks Koepka hailed Portrush caddie Ricky Elliott for helping him come back from the dead to become the youngest player to win back-to-back US Opens for 80 years.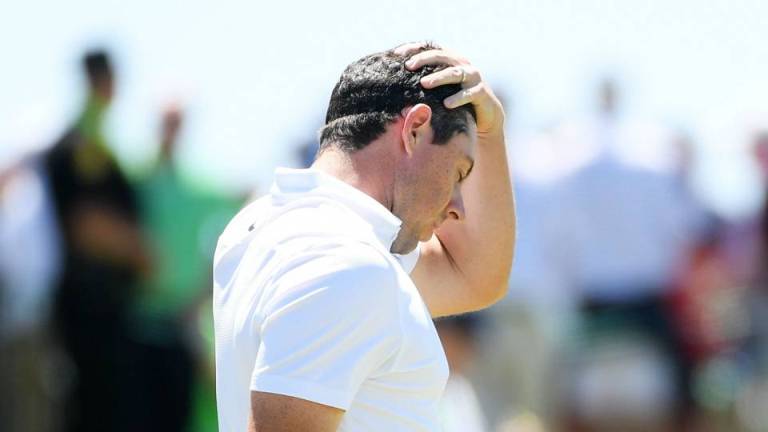 16/06/2018
Rory McIlroy arrived in the Hamptons a week early, plunged into the Long Island golf scene with a passionate zeal and began the U.S. Open with effusive optimism.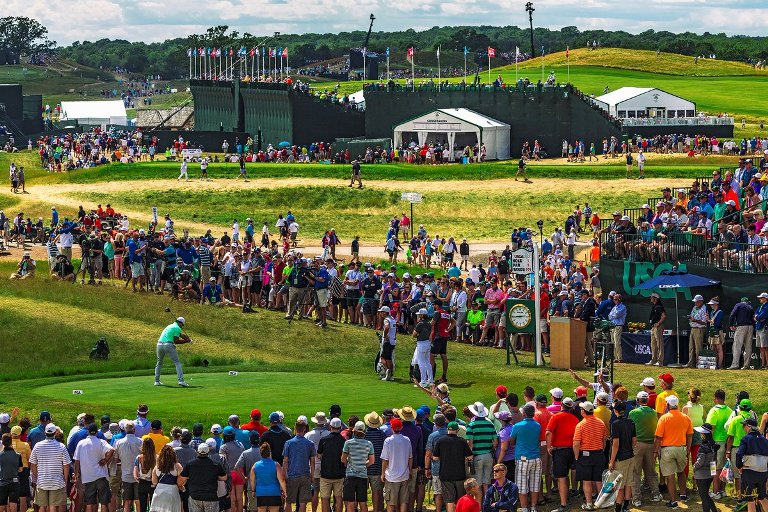 13/06/2018
U.S. Open week kicked off with several missed tee times for Monday's practice round. Players traveling from the player host hotels east of Shinnecock Hills had what should've been a 15-minute commute lengthened to nearly two hours because of heavy traffic delays.