VCCI Holding Golf Tournament to Celebrate APEC Vietnam 2017
VCCI Holding Golf Tournament to Celebrate APEC Vietnam 2017
Views: 562
Tweet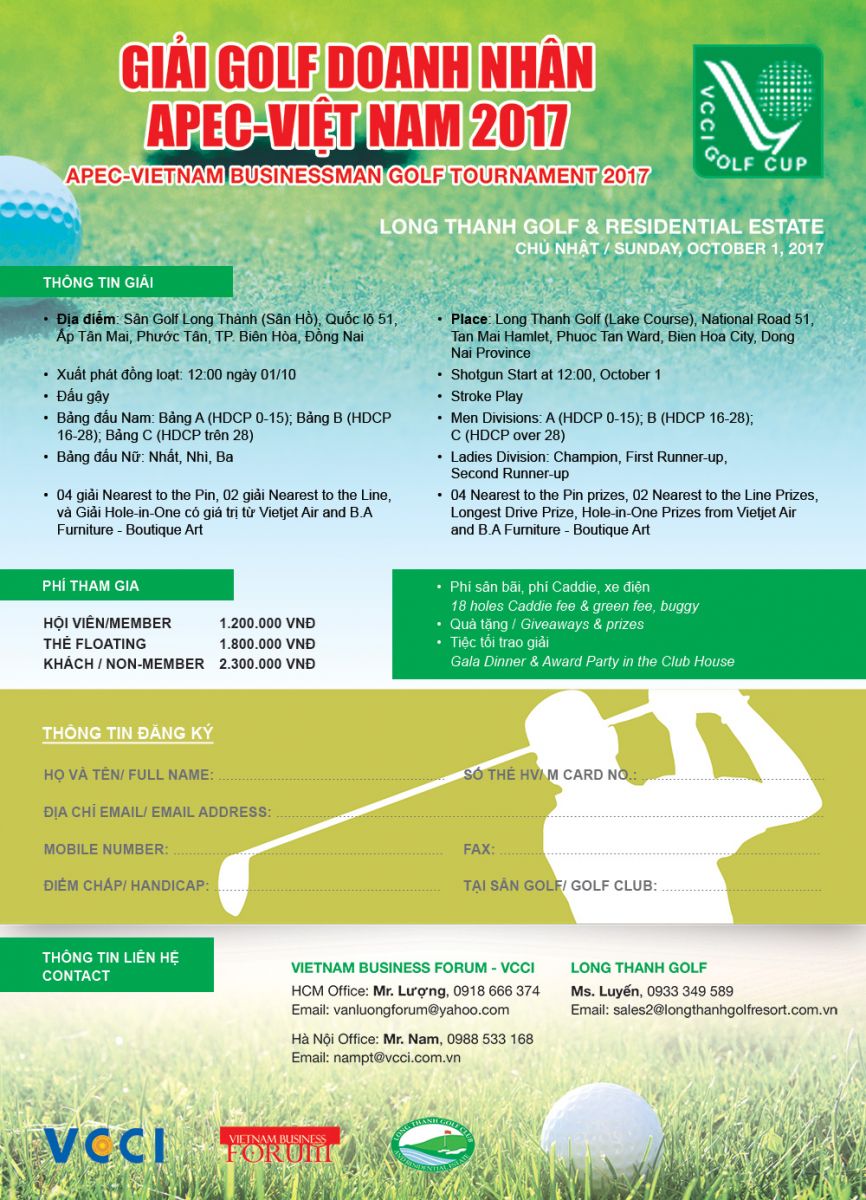 Vietnam Chamber of Commerce and Industry is organizing a golf tournament on October 1 at the Long Thanh Golf & Residential Estate in the southern province of Dong Nai to celebrate the 2017 Asia-Pacific Economic Cooperation (APEC) Summit and the Vietnam Entrepreneur Day
The tournament, jointly organized by Vietnam Business Forum - VCCI and Long Thanh Golf & Residential Estate, is expected to be an opportunity for the local and international business communityand local authorities to enhance ties and promote cooperation in several areas.

The APEC-Vietnam Businessman Golf Tournament 2017 will attract the participation of 144 golfers, including successful businesspeople from foreign countries and Vietnam and guests from government agencies, provinces and cities, embassies, chambers of commerce and foreign business associations in Vietnam.

"The tournament will partly strengthen the ties between the Vietnamese business community with potential and strategic partners from APEC economies, expand international cooperation relations, and create good opportunities for business people and enterprises to promote their trade and investment activities and marketing strategies," said Mr. Doan Duy Khuong, VCCI Vice Executive President.

Mr. Khuong said the event is also a platform for business people to show corporate social responsibility through charity activities to support local residents badly affected by the recent storms and floods nationwide, particularly those hit by the typhoon Doksuri along the country's central coastal area in mid-September.

The APEC-Vietnam Businessman Golf Tournament 2017 will feature four divisions, including Division A with golfers having handicap of 0-15, Division B with handicap of 16-28, Division C withhandicap of over 28 and Women Division.

Winners of the tournament will be awarded with valuable prizes, with a hole-in-one prize being an apartment or an ISUZU car. There will also be several lucky-draw prizes.

The tournament is sponsored by several large companies, including VietJet Air, Heineken, Siam Cement Group, Tan Quang Minh Co., Ltd. and Long Thanh Golf Investment and Trading JSC
Tag: VCCI APEC 2017 golf tournament golfplus vietnam long thanh golf
Tweet
Related News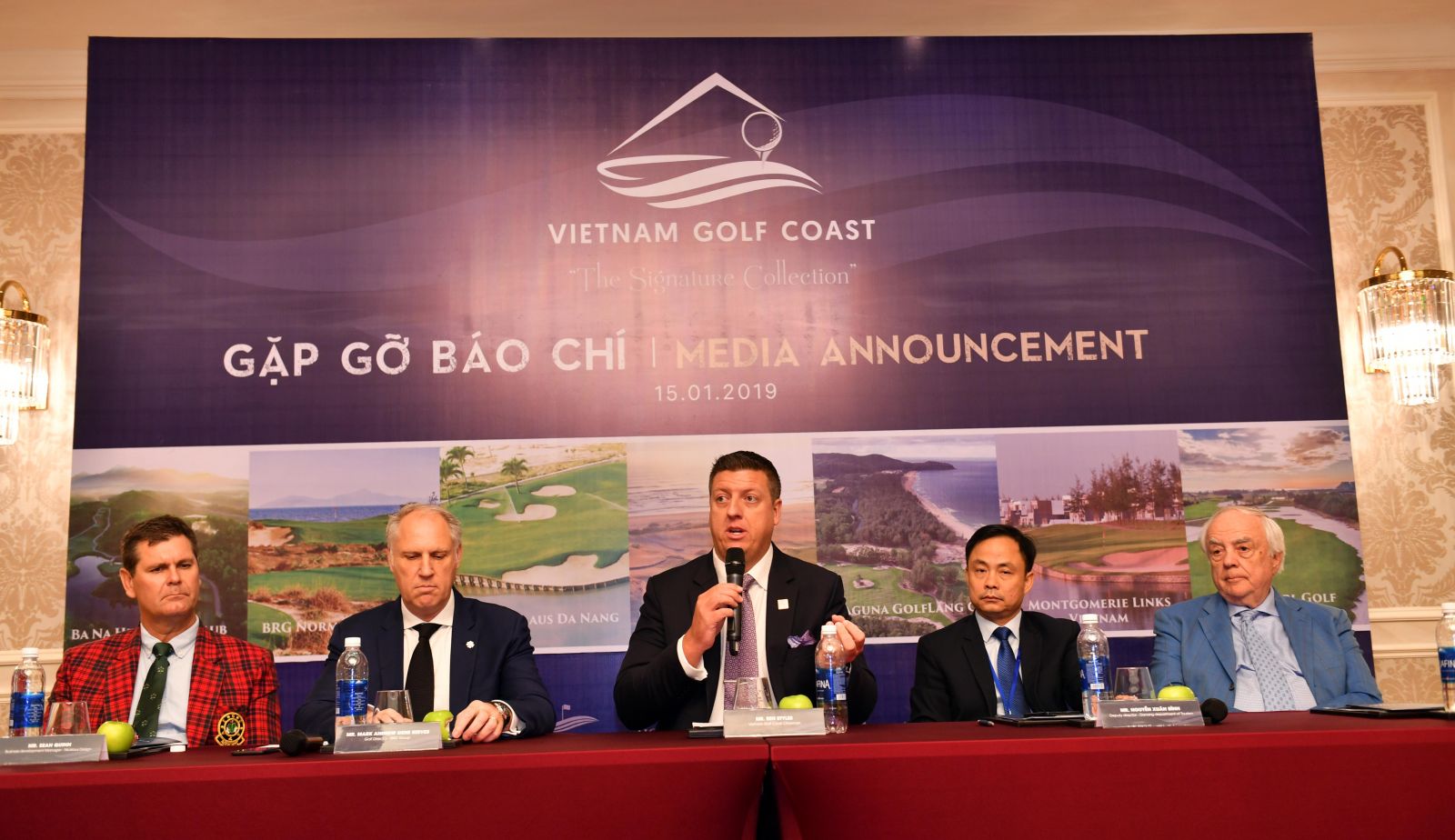 15/01/2019
Seven signature designed golf courses in Central Vietnam are joining hands to form a new golf-specific destination marketing group, extending from the up-and-coming city of Da Nang to the foothills of Hue and shores of Hoi An.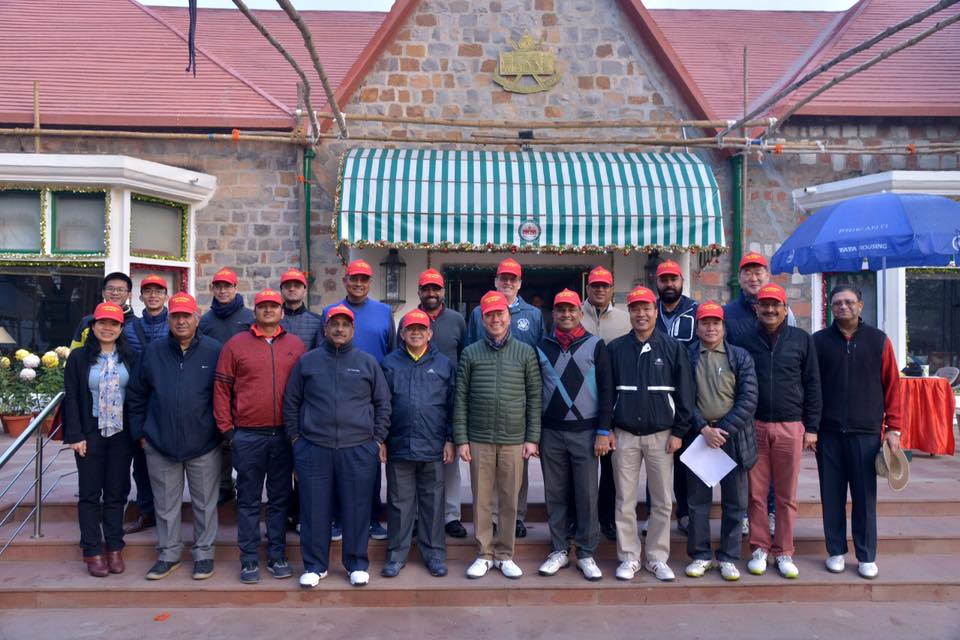 31/12/2018
The Vietnamese Embassy in India on December 28 held a golf tourney at the Delhi Golf Club's course to promote the image of Vietnam in general and the country's golf tourism in particular.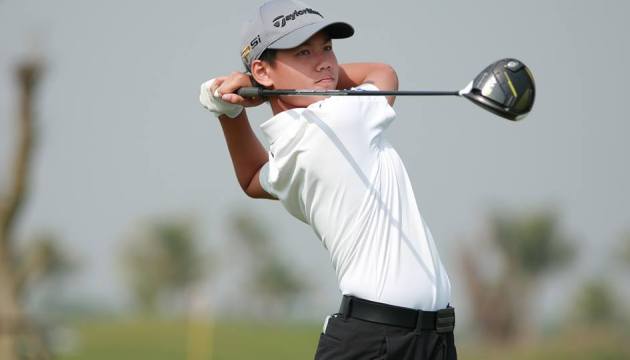 18/12/2018
The establishment of the VPGA Tour and FLC Vietnam Masters has offered a chance for young talents in Vietnam to compete, to challenge, and to find a clearer path for their career.