Yen Dung Golf Course will be completed next month
Yen Dung Golf Course will be completed next month
Views: 275
Tweet
With construction commenced in 2015, Yen Dung Golf Course and Service Project in Bac Giang province, invested by QNK Bac Giang Joint Stock Company, is becoming one of the most beautiful, challenging golf courses in northern Vietnam. Villages inside the golf course, provided with all utilities of the golf course, feature its uniqueness from other projects. This creativity and particularity is drawing much attention from domestic and foreign investors.

Compared with other golf courses in Vietnam, Yen Dung Golf Course is highly valued by specialists and golfers for its geographical location. It takes less than an hour to travel the nearly 50 km from Hanoi. This is a strong competitive factor for the golf course compared to other rivals.
Unique terrain is another strong point of Yen Dung Golf Course.
With the criteria of "creating the most enchanting and challenging experience", the investor together with two famous designers – Paul Albanese and Chis Lutzke from Albanese & Lutzke, Inc, which designed over 20 golf courses in the world, including Tatanka Club, Nebraska, the No. 1 golf course on the world in 2015 voted by Golf Magazine – worked hard to create unique holes for this course.
The designers took full advantage of the terrain, including narrow valleys along mountainous hills adjacent to green fields connected with ancient farming villages. The fairways ingeniously move, sticking along the mountainside cut across by natural lakes with sand traps arranged subtly and challengingly for golfers. From any place in the course, golfers can enjoy panoramic views over indigenous villages and immense paddy fields under the foothills. That peak position will inspire breathtaking shots of adventurous and conquering golfers.
Entirely confined in majestic Nham Bien Mountain where 99 phoenixes perch, Yen Dung Golf Course embrace villages beneath. Devised by excellent American designers, every nuance of northern country beauty is blended with modern designs to create a unified and harmonious entity. This is only seen in Yen Dung Golf Course.
Notably, 138 exquisitely designed villas are located in the heart of the golf course. Resting in a green space combined with water surface, the low-built, well-positioned villas overlook the field. The general operating and service centre and hotel, situated in the heart of the course, has a beautiful, elegant architecture in green space surrounded by water features. Besides, QNK Bac Giang Joint Stock Company invested to build an outdoor playing field for children and services systems such as spa, gym and swimming pool to bring absolute satisfaction to customers in a classy living space.
Economic leverage of Bac Giang province
Yen Dung Golf Course is a big project in Bac Giang province in general and Yen Dung district in particular, and is line with the Vietnam golf course development master plan to 2020. This project was approved by the Prime Minister and agreed by the Ministry of Defence.
Bac Giang leaders believed that Yen Dung Golf Course will help change the local economic and employment structure in the province. Mr Nguyen Van Linh, Chairman of Bac Giang Provincial People's Committee, stressed: "Yen Dung Golf Course Project is a ground-breaking step to realise the province's tourism service development policy of the province and meet increasing demand for better material and spiritual life of local people. Once completed, the project will create thousands of jobs for local workers." Locally, wages in Yen Dung Golf Course are high.
When it is operational, the project will produce a positive impact on local foreign investment attraction and tourism development.
Costing VND1,650 billion, the 36-hole Yen Dung Golf Course covers over 183 ha in Tien Phong and Yen Lu communes. It also has supporting facilities such as restaurants, a 4-star hotel, an amusement park and a sport ground for golfers.
The construction is divided into two stages. In the first phase, the 18-hole Hillside course and 138 villas will be built, with inauguration expected in June 2017. The second phase is to be completed in 2020.
Source: vccinews.com
Tag: Yen Dung Golf Course Bac Giang province QNK Albanese & Lutzke
Tweet
Related News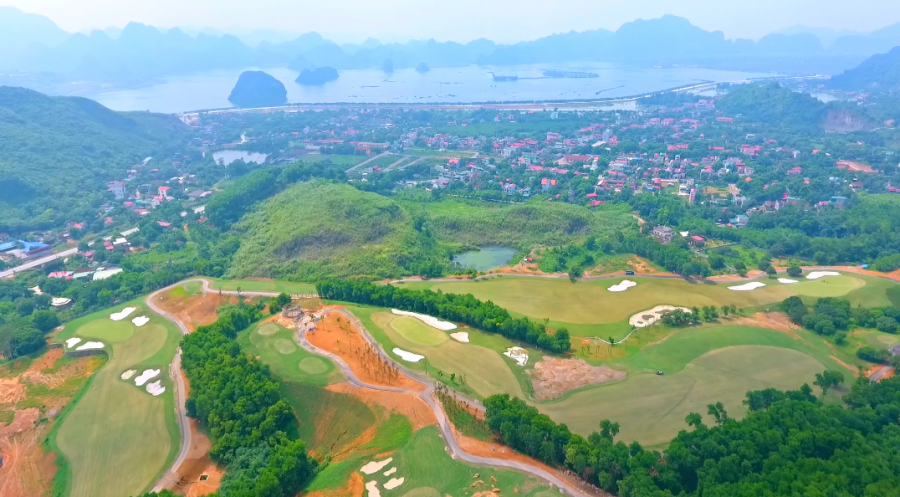 10/09/2018
Stone Valley Golf Resort near Hanoi, Vietnam, is in the final stages of grow-in of a new eighteen-hole golf course designed by Brian Curley.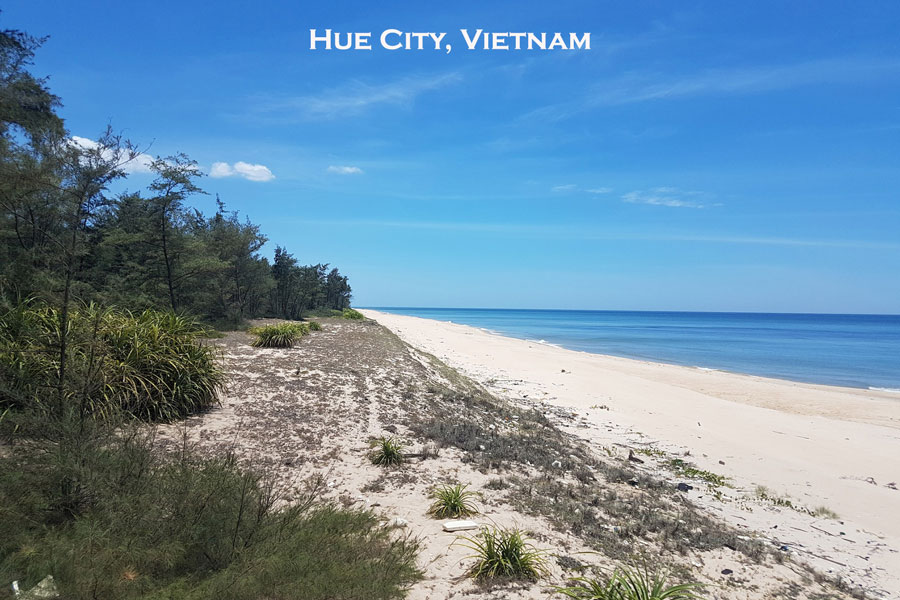 10/08/2018
As a part of the Nicklaus Companies' role in Vietnam to help develop the game of golf and design courses across the country, the BRG Group has announced plans to begin work on its seventh Nicklaus Design golf course.
11/05/2018
The Asian Tour will be heading back to Vietnam for this first time since 2015 for the Ho Tram Players Championship, which will be staged from December 6 to 9.