Drunken dispute on golf etiquette leads to stabbing on course
Drunken dispute on golf etiquette leads to stabbing on course
Views: 4762
Tweet
Due to bad habits or general ignorance, there remains a general ambiguity regarding golf etiquette. However, whatever obscurity surrounding the game's rules and decorum, we can all agree the following is out-of-bounds.

According to the Herald Sun, an Australian man was sentenced on Monday to 20 months in jail after stabbing his friend on the golf course. Matthew McKay had been drinking with two friends while watching a boxing match in August of 2017. Following the fight's conclusion, the trio headed to Broadford Golf Course outside of Melbourne. Mr. McKay's friends claim McKay was intoxicated, "damaging the greens, scratching one with a flag and stomping golf balls into another."
When they pointed out McKay's breach of etiquette, he stormed off the course. He soon returned with a Smith and Wesson knife and attacked his buddies. Although he swung and missed at one of his friends, he struck another, Simon Mudd, in the thigh. He hit an artery, an injury so severe that Mudd was airlifted to a hospital, where he received a major blood transfusion and emergency surgery.

"He had lost almost three liters of blood and was minutes away from death," County Court Judge Frank Gucciardo said during sentencing on Monday. According to the judge, Mudd has not recovered yet from the attack.
Oddly enough, this is not McKay's first stabbing incident, as he was fined in 2009 for impaling another person, also in the thigh.
Mudd was described as McKay's "best mate," the two friends as far back as age 5. McKay is eligible for parole in 10 months.
Tag: chervo hsgolf hsgolf vietnam golfplus golfplus vietnam ecco footjoy lottusse duca del cosma prgr
Tweet
Related News
26/03/2019
Việt Nam's Academy Golf Course of the Els Performance Golf Academy (EPGA) has been nominated for an award for world's best par 3 golf course in 2019.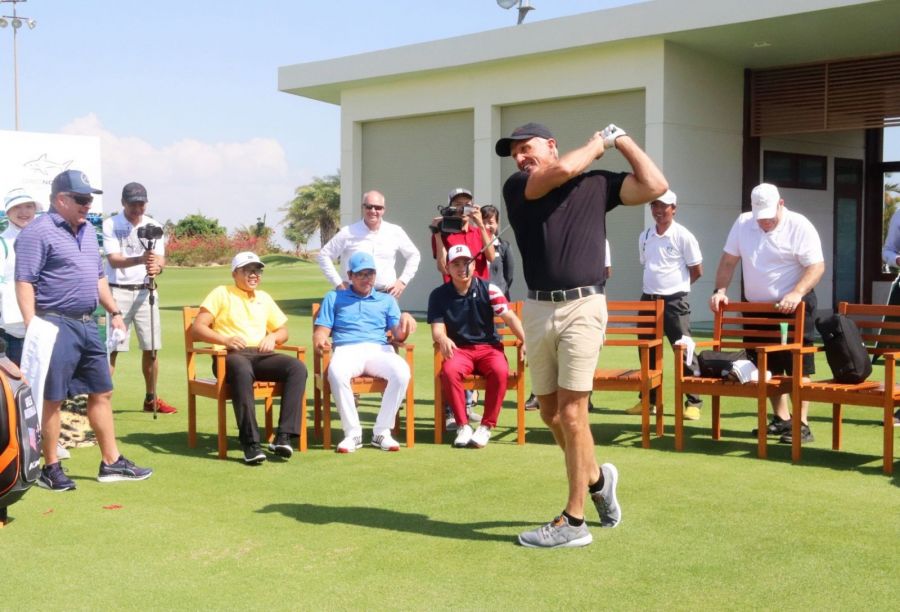 26/03/2019
Vietnam's Tourism Ambassador and KN Golf Links course designer, Mr Greg Norman made a flying visit to his newest signature course on March 19th, 2019 to launch his inaugural "Vietnam's Rising Stars' Golf Match presented by Greg Norman.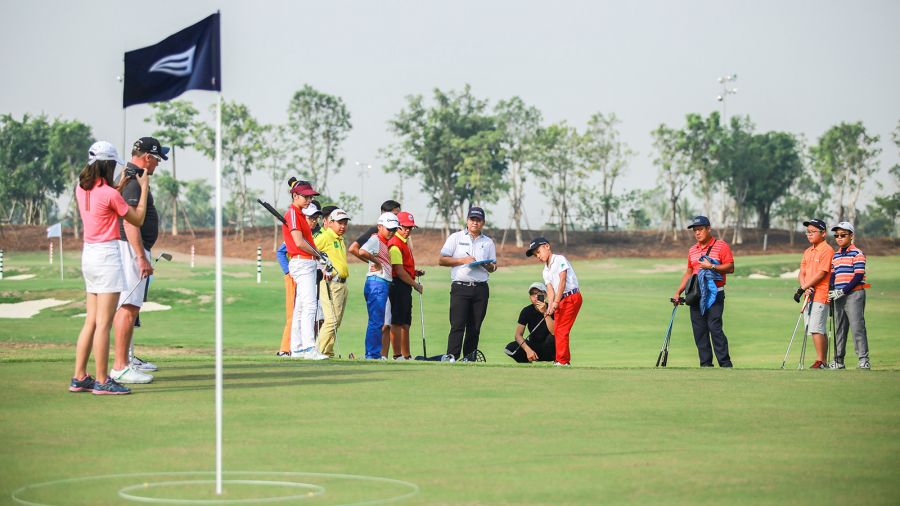 23/03/2019
The Viet Nam Golf Association (VGA) and the Els Performance Golf Academy (EPGA) — the first international golf academy in Vietnam — on Monday signed a co-operation agreement to promote golf among young people in Vietnam.