'Vietnam's Rising Stars' Golf Match Presented by Greg Norman 
'Vietnam's Rising Stars' Golf Match Presented by Greg Norman 
Views: 3504
Tweet
Vietnam's Tourism Ambassador and KN Golf Links course designer, Mr Greg Norman made a flying visit to his newest signature course on March 19th, 2019 to launch his inaugural "Vietnam's Rising Stars' Golf Match presented by Greg Norman.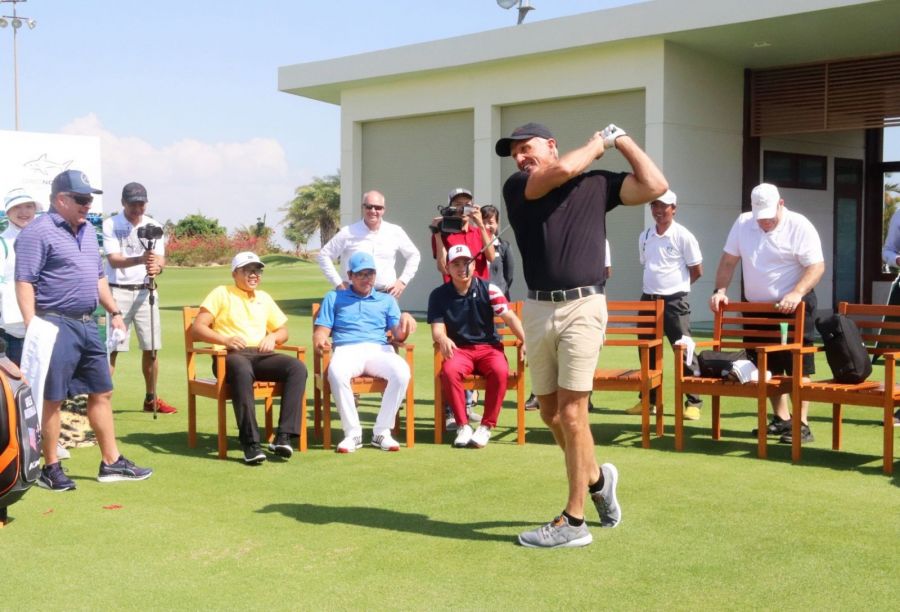 Hosted by KN Golf Links, this was the beginning of an annual series to promote the game of golf to the younger generations within Vietnam and help to produce a sustainable platform for the growth of the game in the country.

Three of the country's promising young players were invited to play KN Golf Links with Mr. Norman. Providing them with an opportunity to observe one of the games greats, while being given advice on all facets of the game, ranging from the swing, course strategy, practice ethics to the difference in playing conditions across the globe.

"Nguyen Bao Long, Tran Lam and Nguyen Anh Tuan are wonderful young golfers, and were extremely composed on the course showing great maturity for their age. They have obviously worked hard on their game and have developed a strong foundation, which with the proper guidance and encouragement, I could certainly see them advancing their golf careers. It was a great day and I thoroughly enjoyed spending time with them and I wish them all the best for the future," said Norman.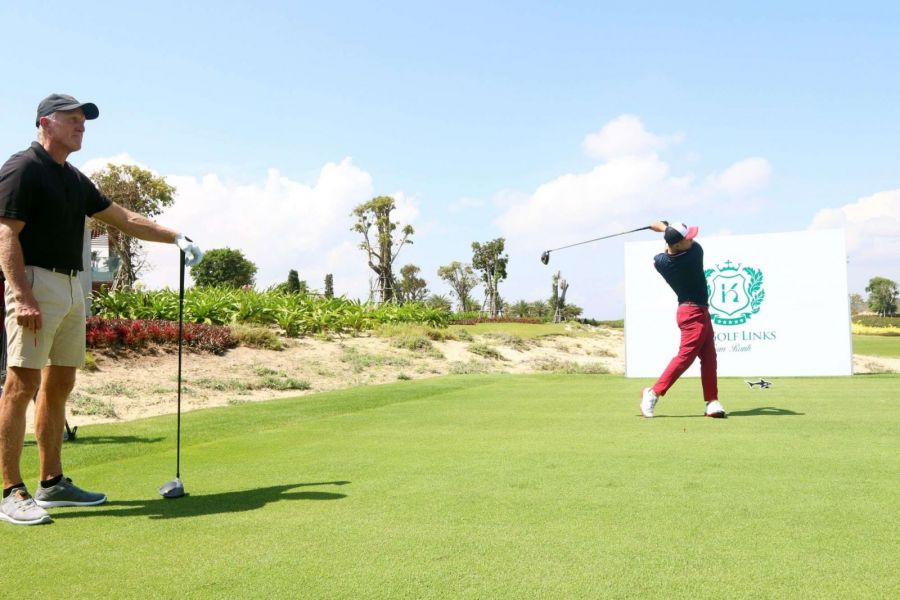 KN Golf Links General Director, Madam Le Nu Thuy Duong also commented "to have such an opportunity to play with one of the greatest golfers that ever lived at such a young age is an incredible opportunity for these talented youngsters and we are glad that we could work with Greg to make it happen. Hopefully it is the start of many initiatives to introduce the game to the youth and stimulate participation within the game".

On top of the learning experience there was some friendly competition throughout the day with Nguyen Bao Long carding an excellent round of 73 (+1) to claim the trophy after a closely contested round.
After which he commented "I really enjoyed the experience and think that I can speak for Lam and Tuan in saying, we thank Greg for sharing the many words of encouragement and advice that he shared and to KN Golf Links for inviting us. it was certainly something that will stay with me for a long time and has given me extra motivation to work harder on my game".

Tag: greg norman KN Golf Links Cam ranh nguyễn bảo long trần lam nguyễn anh tuấn
Tweet
Related News
26/03/2019
Việt Nam's Academy Golf Course of the Els Performance Golf Academy (EPGA) has been nominated for an award for world's best par 3 golf course in 2019.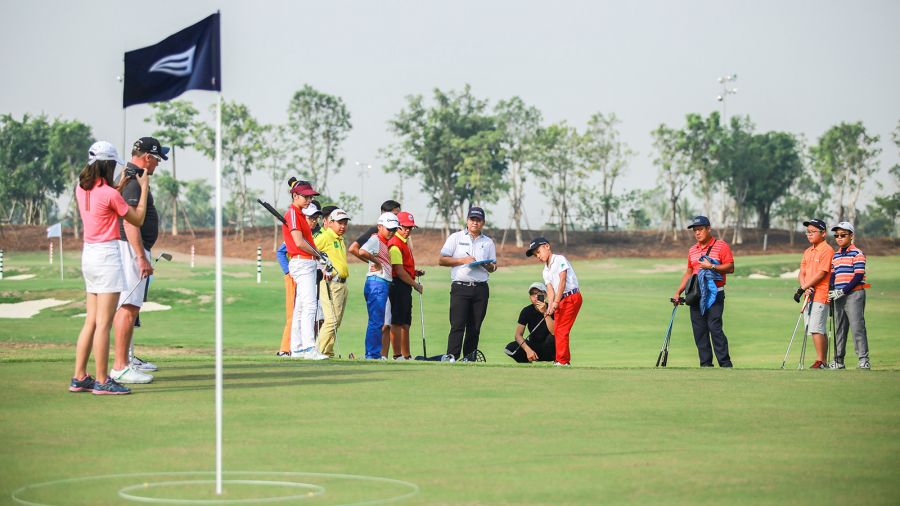 23/03/2019
The Viet Nam Golf Association (VGA) and the Els Performance Golf Academy (EPGA) — the first international golf academy in Vietnam — on Monday signed a co-operation agreement to promote golf among young people in Vietnam.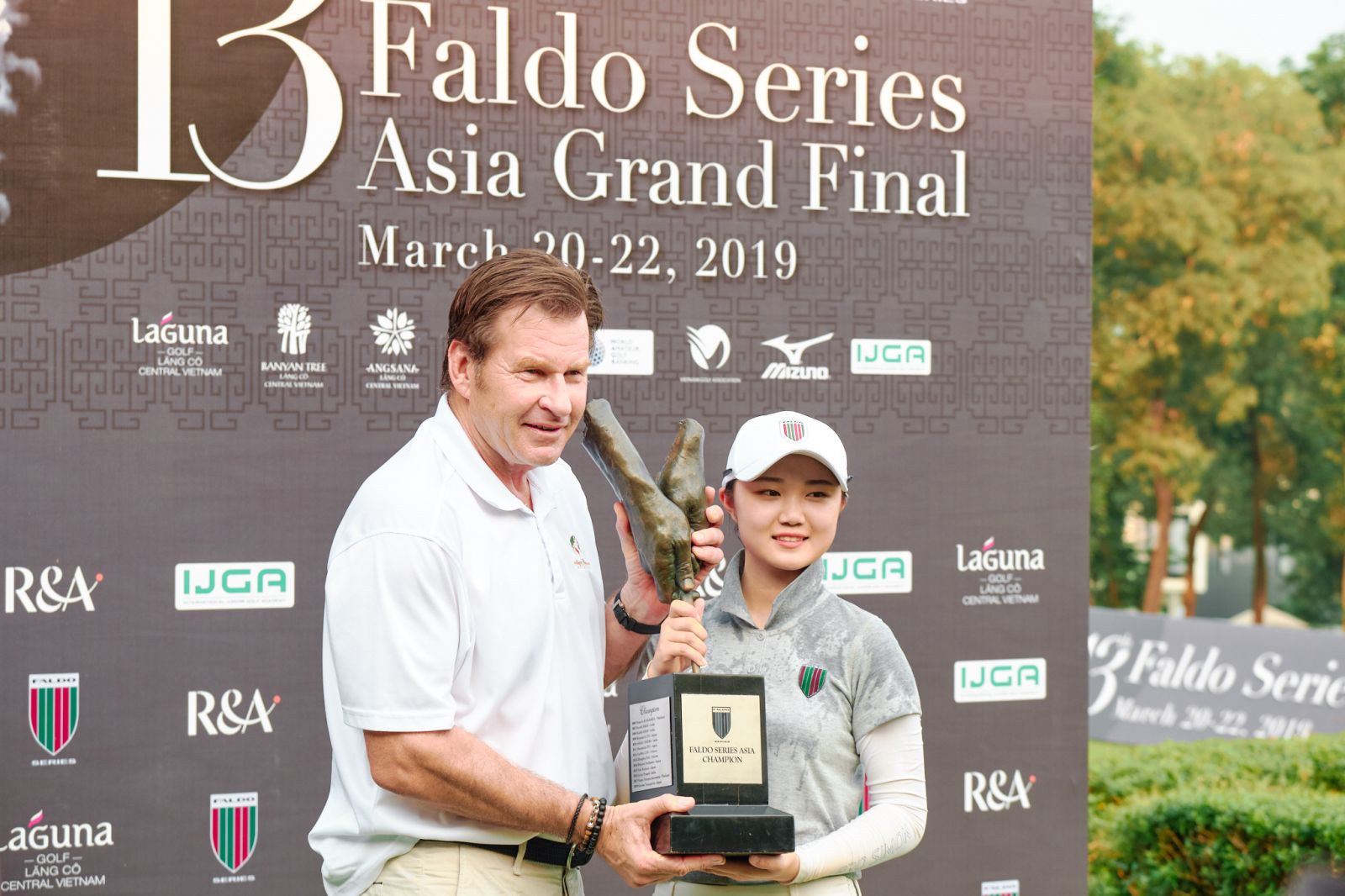 23/03/2019
Rising Chinese Taipei teenage star Chang Hsin-chiao defied jangling nerves and an accomplished male opponent on a nail-biting final day at the 13th Faldo Series Asia Grand Final.