VGA and EPGA to promote golf among youngsters
VGA and EPGA to promote golf among youngsters
Views: 3159
Tweet
The Viet Nam Golf Association (VGA) and the Els Performance Golf Academy (EPGA) — the first international golf academy in Vietnam — on Monday signed a co-operation agreement to promote golf among young people in Vietnam.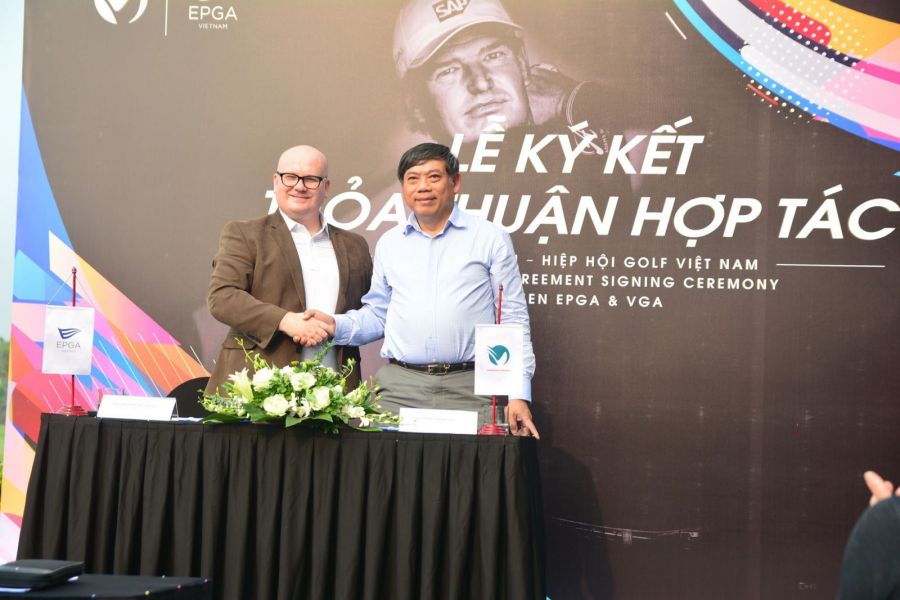 The Viet Nam Golf Association has signed an agreement with the Els Performance Golf Academy to promote golf among young people in Vietnam.
According to Vice Secretary of the VGA Pham Thanh Tri, The EPGA had been selected as a training centre for young golfers by the Viet Nam Olympic Committee.

The EPGA organises monthly nine-hole tournaments, contributing to introducing and providing more chances for young Vietnamese players.

The EPGA will work with the VGA to train professional golfers for the national team.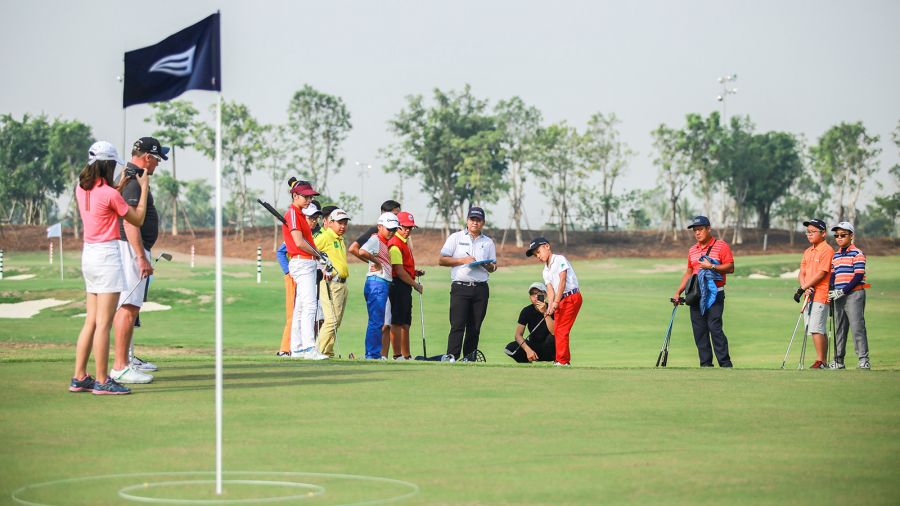 At the signing ceremony, representatives from the EPGA said the academy would be a development canter for Vietnam's national team.

They pledged to support the VGA and the Viet Nam National Sports Administration in developing and organising training programmes for coaches.

CEO of the EPGA Andrew Matthews said as the first five-star golf academy in Vietnam with modern facilities and equipment, the EPGA was honoured and proud to be working with the VGA to improve the quality of golf in the country.

Trí appreciated the EPGA's support, saying the collaboration would help develop the golf movement in Vietnam.
Tag: junior golf vga vietnam golf golf vietnam vietnam golfing
Tweet
Related News
26/03/2019
Việt Nam's Academy Golf Course of the Els Performance Golf Academy (EPGA) has been nominated for an award for world's best par 3 golf course in 2019.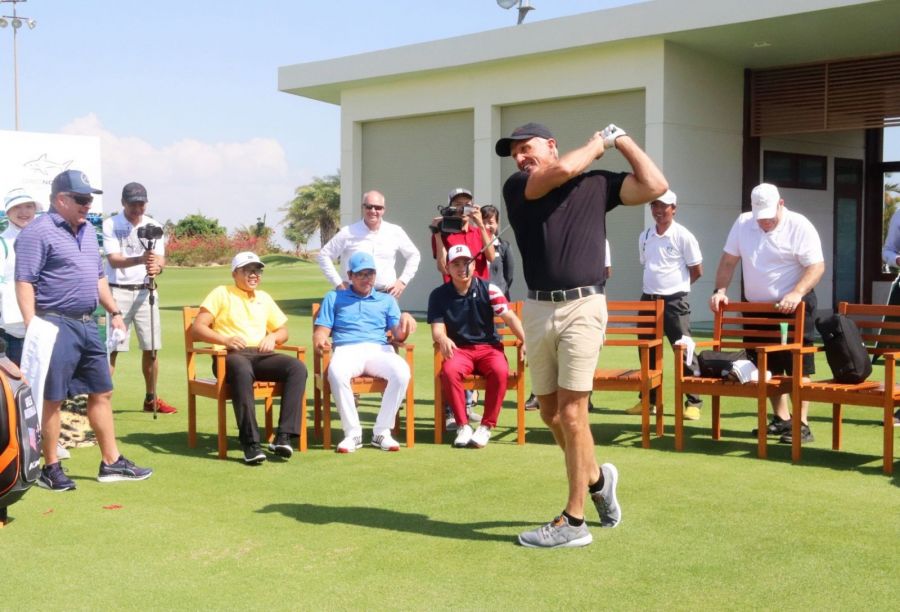 26/03/2019
Vietnam's Tourism Ambassador and KN Golf Links course designer, Mr Greg Norman made a flying visit to his newest signature course on March 19th, 2019 to launch his inaugural "Vietnam's Rising Stars' Golf Match presented by Greg Norman.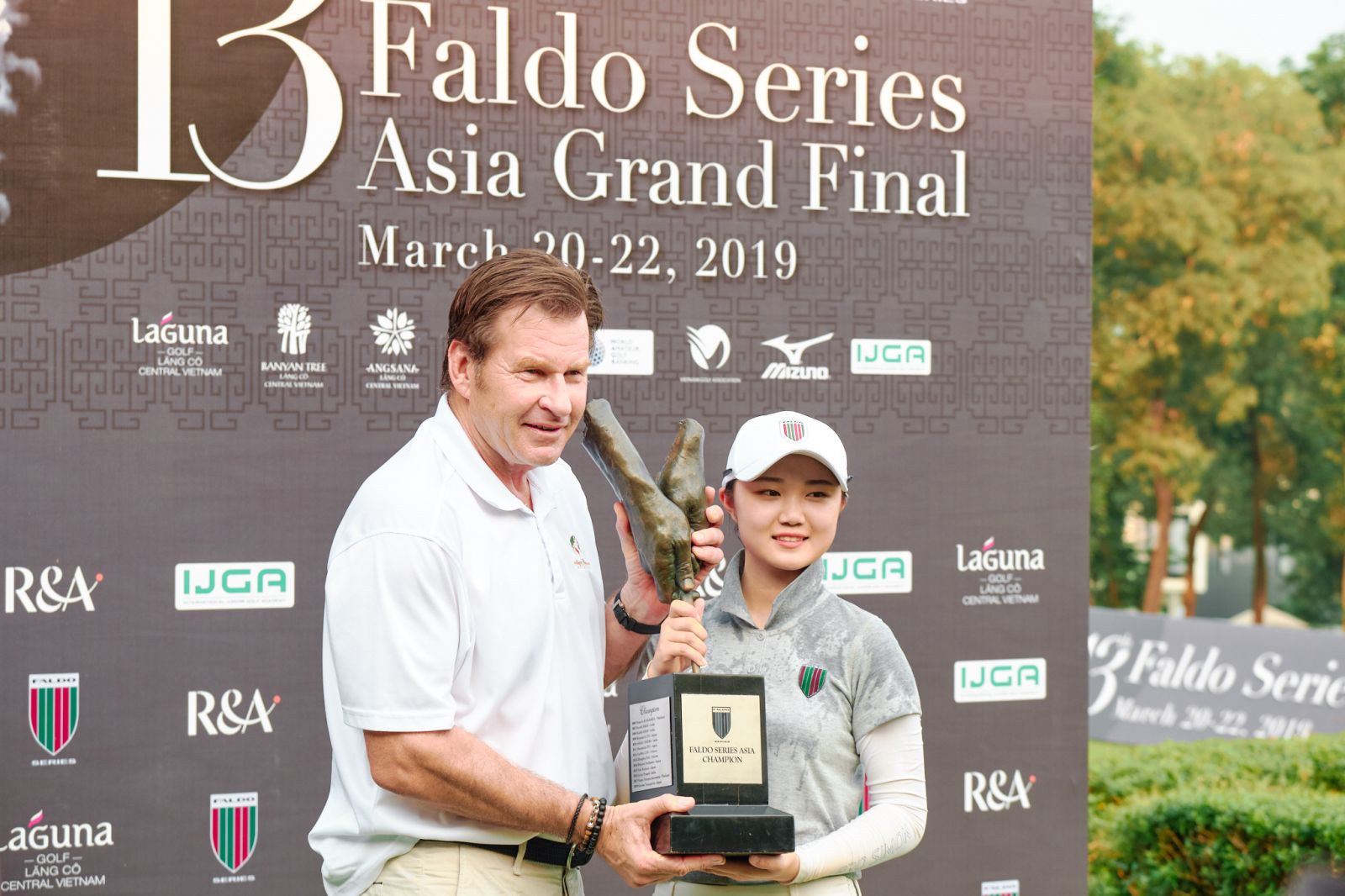 23/03/2019
Rising Chinese Taipei teenage star Chang Hsin-chiao defied jangling nerves and an accomplished male opponent on a nail-biting final day at the 13th Faldo Series Asia Grand Final.