Vietnam's 13-year-old boy listed in World Amateur Golf Ranking
Vietnam's 13-year-old boy listed in World Amateur Golf Ranking
Views: 3372
Tweet
13-year-old golfer Dang Quang Anh has entered the list of the World Amateur Golf Ranking (WAGR). Anh got the ranking after becoming the youngest winner of the event for amateur male golfers at Vietnam MatchPlay Championship which, together with the VPG Tour MatchPlay Championship, was held at Long Thanh Golf Course in late December 2018.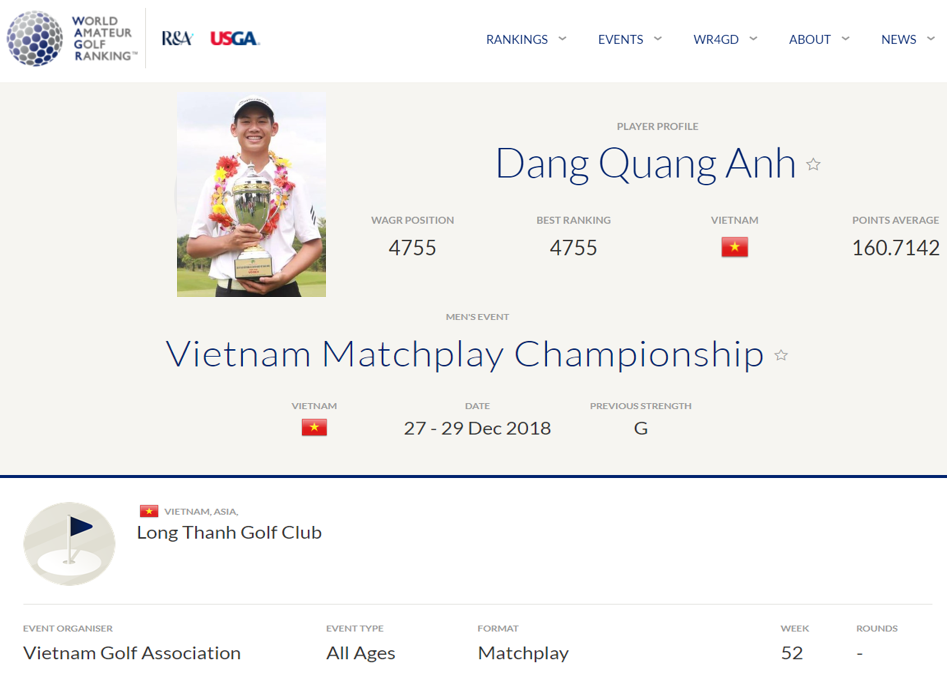 A total of 32 amateur male golfers, 16 professional golfers, eight middle-aged golfers and eight female players competed in final rounds of the tournaments.
Japanese Vietnamese Hanako Kawasaki claimed victory in the women's category. Nguyen Duy Hai won the middle-aged golfers' event of the Vietnam MatchPlay Championship. Tran Le Duy Nhat won the VPG Tour MatchPlay Championship's professional event.
WAGR, which comprises a women's ranking (WWAGR) and a men's ranking (MWAGR) for elite amateur players, is offered by The R&A and the United States Golf Association as a global service to golf.
Through incorporation and assessment worldwide of both amateur and professional events, WAGR encourages the international development of the competitive game.
WAGR endeavours to be the most comprehensive and accurate ranking in golf by effectively comparing players from around the world who may never directly compete against one another.
Source: VietnamNews
Dang Quang Anh, World Amateur Golf Ranking, Vietnam MatchPlay Championship, VPG Tour MatchPlay Championship, Long Thanh Golf Course, professional golfers
Tag: Dang Quang Anh World Amateur Golf Ranking Vietnam MatchPlay Championship VPG Tour MatchPlay Championship Long Thanh Golf Course professional golfers
Tweet
Related News
26/03/2019
Việt Nam's Academy Golf Course of the Els Performance Golf Academy (EPGA) has been nominated for an award for world's best par 3 golf course in 2019.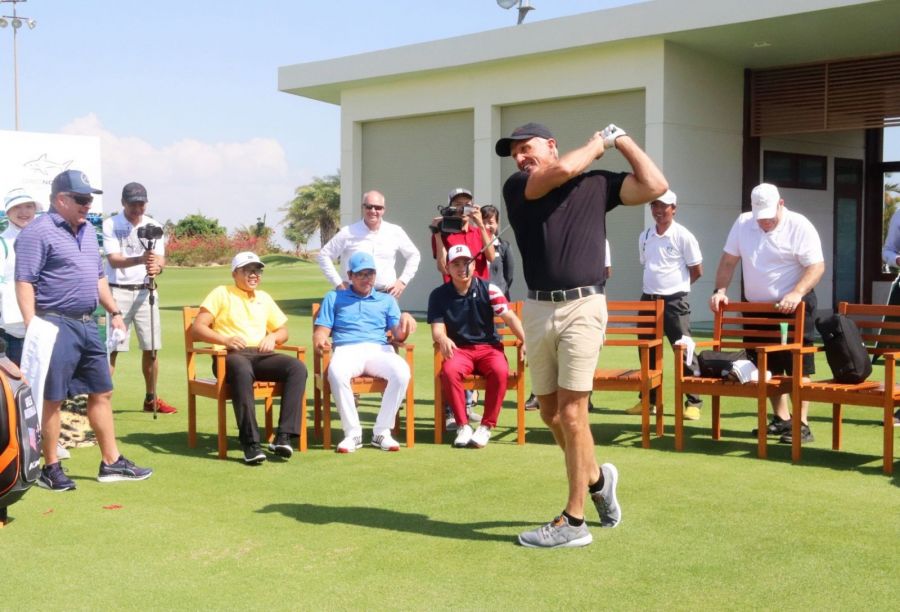 26/03/2019
Vietnam's Tourism Ambassador and KN Golf Links course designer, Mr Greg Norman made a flying visit to his newest signature course on March 19th, 2019 to launch his inaugural "Vietnam's Rising Stars' Golf Match presented by Greg Norman.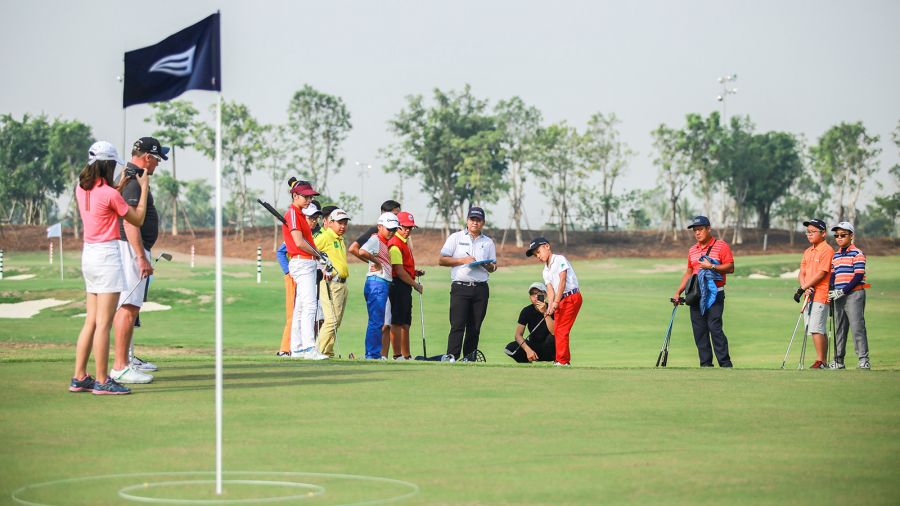 23/03/2019
The Viet Nam Golf Association (VGA) and the Els Performance Golf Academy (EPGA) — the first international golf academy in Vietnam — on Monday signed a co-operation agreement to promote golf among young people in Vietnam.