Vietnam May Be World's Fastest-Growing Golf Market
Vietnam May Be World's Fastest-Growing Golf Market
Views: 3770
Tweet
FLC Ha Long Bay in VietnamSCHMIDT-CURLEY DESIGN
---
Of the 209 countries around the world with golf courses, the fastest-growing market just might be in Vietnam.
Vietnam currently has 78 golf courses plus another 43 in different stages of development, according to the R&A's latest Golf Around the World Report, which is based on the National Golf Foundation's global facility database.
American golf course architects Brian Curley and Lee Schmidt have built five courses in Vietnam, most recently FLC Quong Binh, which is 330 miles south of Hanoi and stretches across dramatic dunes along the South China Sea. They plan to start another three projects in the next few months and have 20 more potentially in the pipeline if the economy holds. Plans at FLC Quang Binh call for 10 courses on a 5,000-acre property with 120-foot high sand dunes.
"After spending 20 plus years working mostly on difficult terrain in China, this is like a dream," says Curley.
Curley started his career working under Pete Dye and teamed with Schmidt to start Schmidt-Curley design in 1999. The duo dove into the Asian golf market and their portfolio (of more than 150 facilities) includes 10 courses each at two different Mission Hills projects in China: the original in Shenzhen and the second on Hainan Island.

Vietnam is now the fastest-developing market for golf in the region.
"There are plenty of sandy sites and dramatic properties, and rarely is there a huge demand for a big development component that would negatively impact the golf experience," Curley adds. "I expect to see continued growth but, as has been the case, this will be largely from a few key companies. At some point there will be a settling down by a combination of market forces and more restrictive government permitting."

Stone Valley Golf Resort near Hanoi, VietnamSCHMIDT-CURLEY DESIGN
---

Much of Vietnam's recent growth has focused on creating quality golf courses at premier properties, many in remote areas. There is strong demand for golf among locals in Hanoi, Vietnam's capital, but the sites are more severe (many on mountains) and the weather isn't as ideal for good turf conditions.
"Hanoi sees packed courses on weekends," Curley said. "Every course seems to have 200-plus players daily and the majority of the play is locals. The resorts at remote beach sites offer stunning golf and seem to cater to the tourist much more. But that will change in time as more players develop and the demand grows."
With a population of almost 100 million, Vietnam is the 15th most populous country in the world. And access to resort properties with premier golf courses is improving. FLC, the company behind Curley's latest project, recently started Bamboo Air to provide affordable flights to cities up and down the coastline of Vietnam.

"Those remote courses will see increased play in time and, unlike western courses with high costs of operations, the cost to maintain and operate is very small so they can survive on less rounds and wait for the future," says Curley, noting that water isn't a logistical or political issue in these areas.
Overall, Asia has 149 courses in planning or under construction and accounts for 28 percent of worldwide development. And no country is growing quite as fast as Vietnam.
Source: Forbes
Tag: vietnam golf forbes brian curley lee scmidt flc flc ha long flc quy nhon stone valley golfing in vietnam vietnam golfing
Tweet
Related News
26/03/2019
Việt Nam's Academy Golf Course of the Els Performance Golf Academy (EPGA) has been nominated for an award for world's best par 3 golf course in 2019.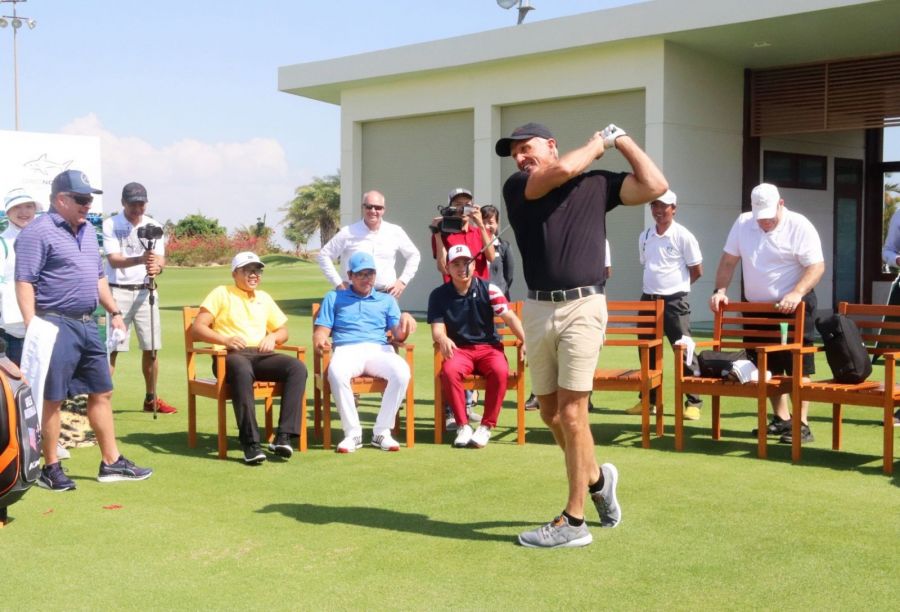 26/03/2019
Vietnam's Tourism Ambassador and KN Golf Links course designer, Mr Greg Norman made a flying visit to his newest signature course on March 19th, 2019 to launch his inaugural "Vietnam's Rising Stars' Golf Match presented by Greg Norman.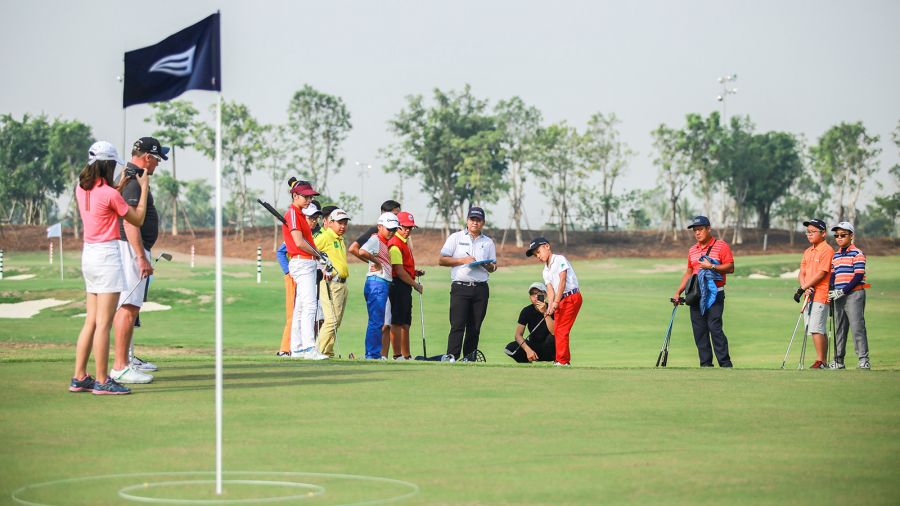 23/03/2019
The Viet Nam Golf Association (VGA) and the Els Performance Golf Academy (EPGA) — the first international golf academy in Vietnam — on Monday signed a co-operation agreement to promote golf among young people in Vietnam.