McIlroy: Had to fire nine-year relationship with caddie to preserve friendship
McIlroy: Had to fire nine-year relationship with caddie to preserve friendship
Views: 1018
Tweet
Rory McIlroy revealed that his nine-year relationship with caddie J.P. Fitzgerald ended in a phone call last Tuesday.
McIlroy was coming off a T-4 finish at The Open, where he spoke of Fitzgerald's pivotal role in turning his tournament around. But given time to reflect and with an important stretch of events upcoming, McIlroy decided it was time for a fresh perspective on the bag.
Rather than point to a single incident as the root cause, McIlroy explained Wednesday at the WGC-Bridgestone Invitational that the dynamic between him and Fitzgerald had slowly deteriorated.
"It wasn't an easy decision, but at the end of the day I felt like it was a change that I needed to make," McIlroy said. "I got to the point where if I didn't play a good shot or if I made a wrong decision, I was getting more frustrated at him than I was at myself. I would much rather be angry at myself for making a wrong decision than being angry at him, and that was really why."
McIlroy explained that his relationship with Fitgerald had as many ups and downs as any other duo on Tour, but that there had been "probably just a few too many of those over the past year or so." In a continuing effort to take more ownership of his game, McIlroy opted to cut ties with a man with whom he still plans to have a close bond off the course.
"I still consider J.P. one of my best friends, one of my closest friends," McIlroy said. "But somtimes to preserve a personal relationship you might have to sacrifice a professional one, and that was sort of the decision that I came to in the end."
Childhood friend Harry Diamond served as McIlroy's best man in his April wedding, and McIlroy will have Diamond on the bag this week and at the PGA Championship. His long-term caddie plans remain unknown, though McIlroy didn't rule out having Diamond as the permanent replacement – or even one day calling upon Fitzgerald once again.
"I don't know what's going to happen after these two weeks," McIlroy said. "I'm going to have a week off between Quail Hollow and the first FedExCup playoff event in New York at Northern Trust, so potentially if something doesn't work out, and Harry and I say, 'OK, two weeks was enough but I need to find somebody else,' I've got 10 days between the end of the PGA and the start of the Northern Trust to find someone."
Source: golfchannel.com
Tag: McIlroy J.P. Fitzgerald caddie
Tweet
Related News
26/03/2019
Việt Nam's Academy Golf Course of the Els Performance Golf Academy (EPGA) has been nominated for an award for world's best par 3 golf course in 2019.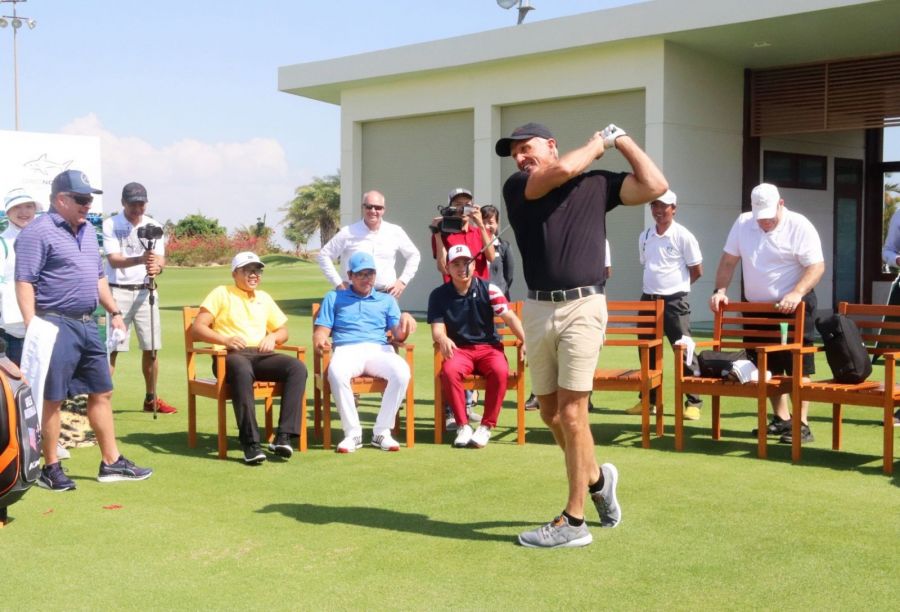 26/03/2019
Vietnam's Tourism Ambassador and KN Golf Links course designer, Mr Greg Norman made a flying visit to his newest signature course on March 19th, 2019 to launch his inaugural "Vietnam's Rising Stars' Golf Match presented by Greg Norman.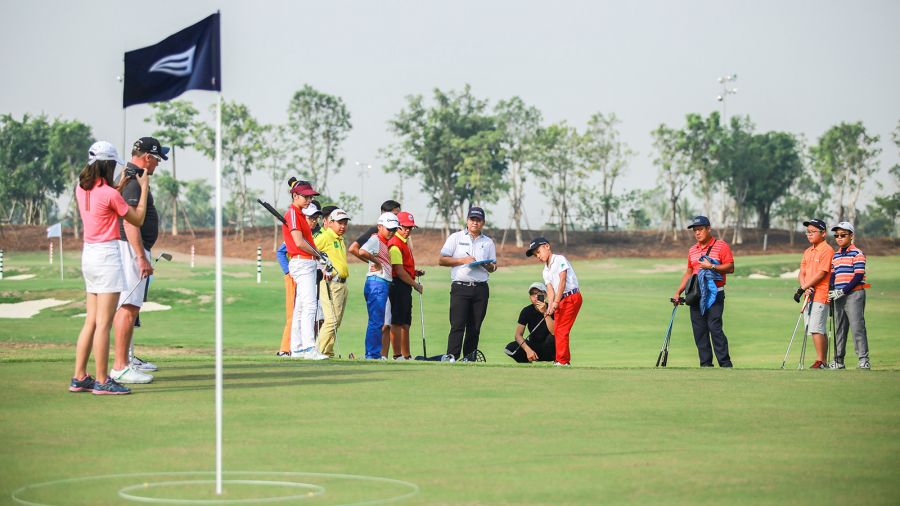 23/03/2019
The Viet Nam Golf Association (VGA) and the Els Performance Golf Academy (EPGA) — the first international golf academy in Vietnam — on Monday signed a co-operation agreement to promote golf among young people in Vietnam.