Schmidt-Curley Design Set To Open Second Course In Vietnam 
Schmidt-Curley Design Set To Open Second Course In Vietnam 
Views: 1230
Tweet
Award-winning Schmidt-Curley Design has completed grassing at their latest course in Vietnam, named FLC Ha Long Bay , set high above the old town of Ha Long and overlooking the spectacular UNESCO World Heritage-listed region of Ha Long Bay.
This is the third project the company has designed for the emerging golf powerhouse FLC Group and its operations arm, Biscom. The other two projects include the newly opened FLC Golf Links Resort in Quy Nhon, and they are under-construction on the spectacular dunes-land coastline of Quang Binh where a multi-course layout of rugged, natural golf is set within towering dunes and along the beach.
Ha Long Bay is a three-hour drive from Hanoi along the north-east coast of the country and has long been regarded as the number one tourist destination in Vietnam. The course is part of an overall development featuring a world-class resort hotel, convention center, and dramatic hilltop villas with commanding views of the bay. The development is well underway and set to be completed later this year.
Featuring spectacular views of Ha Long Bay, the course plays atop a hill within the center of town that rise some 130 meters above the bay. This elevated setting creates stunning long-range views of the spectacular, vegetated karst rock formations that emerge from the sea and tower above Ha Long Bay. The 6900 yard, Par 71 layout plays up and down strong elevation changes that create very distinct holes and demand accurate play.
The course was built to offer wide fairways yet they are punctuated with a strong showing of dramatic bunkering to create strategic play options. Three incredible par threes offer views that will soon become known throughout the golfing world including the 120 yard twelfth and its stunning views that may soon be known as one of the great short par threes in golf, along the lines of the spectacular seventh at Pebble Beach.
A common design concept that was incorporated often was to create extensive fairway-cut, mowed side slopes, and punchbowls to help contain shots and keep the ball in play and create strong gravity- induced roll. Bunkering is often deep and dramatic but the design team felt that the views were not to be competed with so there is often a restrained use of sand.
Construction, headed by Martin Moore of Flagstick Construction Management, was not an easy task given the dramatic elevation change and difficult material associated with the dirt move. Just short of one million cubic meters was moved to transform the severe hillsides into quality golf holes that offer playability for all levels of golfers, especially the traveling golf tourist in search of a unique experience.
"We are very enthusiastic about the Ha Long Bay Course" states principal and lead designer Brian Curley. "It is certainly one of the most photogenic properties we have ever had the pleasure to work on and I believe many of the holes will soon be known throughout Asia and the World". "Hundreds of thousands of tourists come each year to venture into the bay on iconic wooden boats to experience the rock formations but those views pale in comparison of what is seen from high above on this course".
Featured holes include:
– Number 8, a mid-length par three with a massive view of Ha Long Bay.
– Number 10, a short, driveable par four with a strong showing of bunkering.
– Number 12, at 120 yards, one of the shortest par threes in golf but offering a jaw dropping view of Ha Long Bay.
– Number 13, A long drop-shot par three (the second of back to back threes) with another wonderful view of Ha Long Bay including a backdrop of stunning vegetated mountain slope.
– Number 18, A long, uphill, demanding par four finishing hole with a dramatic punchbowl back-slope set beneath a massive vertical natural rock wall.
"We are very fortunate and honored to continue our maiden efforts into the Vietnam golf market with the FLC Group, a team with enormous vision that has its sights set on creating fantastic golf on world- class properties that will soon be at the forefront of the traveling golfer's list of must-play destinations".
Schmidt-Curley has cemented its presence in Vietnam with the establishment of new offices in Hanoi. "Our past success in China was intrinsically tied to a strong customer service effort with local offices and hands-on attention" said Curley. "We intend to bring the same effort, drive and professional service to our Vietnamese clients in the same manner in order to fully execute the most successfully designed and constructed courses possible with the greatest economic potential."
About Schmidt-Curley Design
Founded in 1997 by partners Lee Schmidt and Brian Curley, Schmidt-Curley design (www.schmidt-curley.com) is a full-service, international golf course architectural and master-planning firm. The tandem-leading, fully-staffed offices in the US (Scottsdale, Arizona) and Vietnam (Hanoi) has been named GOLF Magazine's "Architect of the Year" and Asian Golf Award's "Best Golf Course Architect" for six straight years. Golf Inc. Magazine has also named them the Fourth Most Influential Designer in the World.
Schmidt-Curley has designed more than 150 layouts in 25 countries. High-profile credits include 10 of the 12 courses at storied Mission Hills Shenzhen – the "World's Largest Golf Club" – and all 10 at Mission Hills Hainan Island resort. Mission Hills Hainan's Lava Fields Course is the only Chinese design ranked among Golf World's "Top 100", and the resort's Blackstone course was named GOLF Magazine's "Best New International Course" of 2011.
Other award-winning courses include Bali Hai Golf Club on the Las Vegas Strip, Thailand's Siam Country Club and Amata Spring Golf Club; Southern Dunes Golf Club (Arizona, US); the Wilderness Club (Montana, US) and French Lick Resort's remodeled Donald Ross Course (Indiana, US). The 54- hole Stone Forest International Country Club near Kunming, China has also garnered global acclaim.
Schmidt-Curley has worked extensively with golf's biggest signature names, including Pete Dye, Nick Faldo, Jack Nicklaus and Fred Couples on numerous noteworthy projects.
Producing demanding yet beautiful and enjoyable courses, Schmidt-Curley strives to create golf experiences that stir the senses and elevate a golfers' appreciation for the land and the game. By balancing classic golf course architecture with ever-changing contemporary technology, Schmidt- Curley places an emphasis on site-adaptive courses, memorable and satisfying for all levels of play and always designed for cost-efficient maintenance and operations.
Contact:
Brian Curley, Principal. [email protected]
(Source: The Golf Wire)

Tag: flc halong halong golf schmidt curley golf course
Tweet
Related News
26/03/2019
Việt Nam's Academy Golf Course of the Els Performance Golf Academy (EPGA) has been nominated for an award for world's best par 3 golf course in 2019.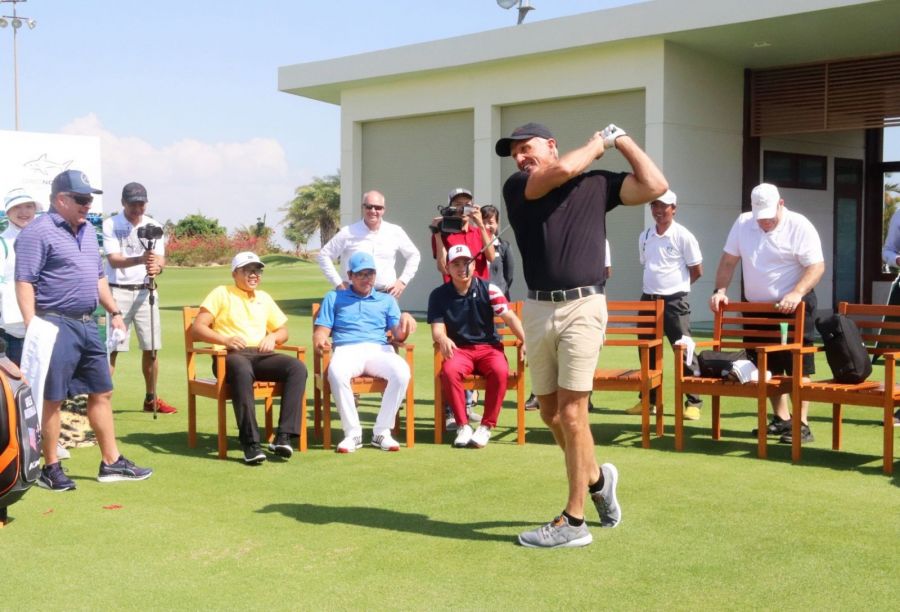 26/03/2019
Vietnam's Tourism Ambassador and KN Golf Links course designer, Mr Greg Norman made a flying visit to his newest signature course on March 19th, 2019 to launch his inaugural "Vietnam's Rising Stars' Golf Match presented by Greg Norman.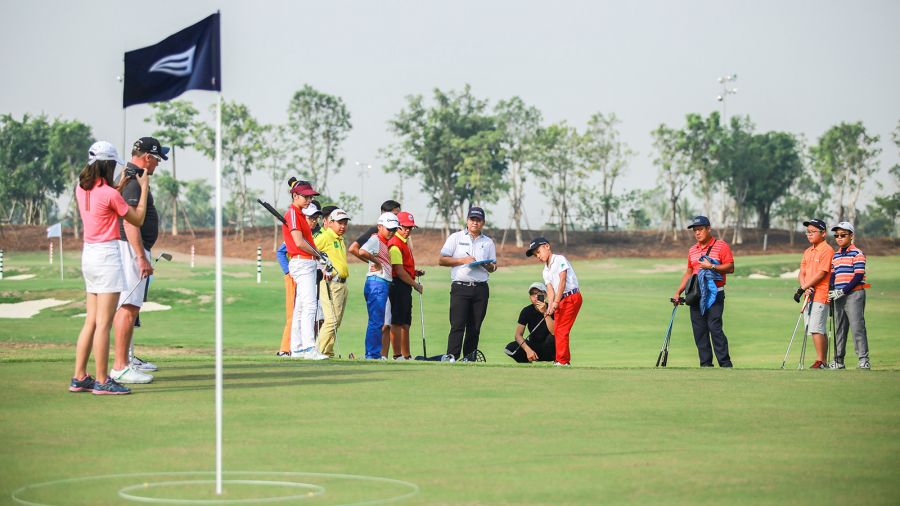 23/03/2019
The Viet Nam Golf Association (VGA) and the Els Performance Golf Academy (EPGA) — the first international golf academy in Vietnam — on Monday signed a co-operation agreement to promote golf among young people in Vietnam.