U.S. Open week kicks off with traffic troubles
U.S. Open week kicks off with traffic troubles
Views: 987
Tweet
U.S. Open week kicked off with several missed tee times for Monday's practice round. Players traveling from the player host hotels east of Shinnecock Hills had what should've been a 15-minute commute lengthened to nearly two hours because of heavy traffic delays.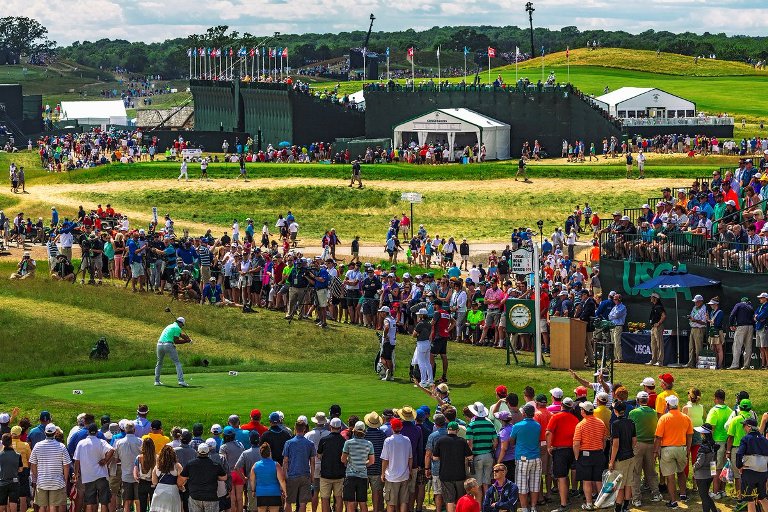 Many of the players affected were amateurs – but there were some pros, including Paul Casey, who got stuck in traffic. LSU sophomore Jacob Bergeron was supposed to tee it up with Rory McIlroy on Monday morning, but ended up missing his chance to play with the four-time major winner. SMU sophomore Noah Goodwin was also affected by the traffic, but luckily was able to practice with Jordan Spieth at a later time.
Tuesday morning wasn't much better for players, as those leaving between 5:30 a.m. and 8 a.m. experienced gridlocked traffic. Even media members, staying 45 minutes west of the course in Islip, are running into the same heavy traffic areas, prompting USGA executive director Mike Davis to issue an apology on Tuesday.
"We have kind of a nightmare situation on our hands with the hotel," Davis said. "I guess, for what it's worth, we apologize. It sounds like the traffic is a borderline disaster. I'm not sure we necessarily anticipated that because we've used that hotel in the past."
The early-week commuting troubles have many concerned – even Tiger Woods.
"There are a few guys so far this week have said it's taken them from the hotel 2 1/2 to 3 hours," said Woods, who is staying north of Shinnecock, which is ideal for commuting along with areas in close proximity to Southampton and anything else east of the course.
"You know, there's a good chance that someone might miss their time. You get a little traffic, you get maybe a little fender bender, it's not inconceivable someone could miss their time."
For fans, there are alternate methods of transportation. The USGA built a temporary Shinnecock Hills stop on the Long Island Railroad's Montauk branch. A ride-share pickup and dropoff location has been set up at Stony Brook University in Southampton. There are bike racks for cyclists, too.
But players and their caddies with golf bags in tow have no choice but to drive – and many staying west of Shinnecock are expecting to have to leave their hotels before 5 a.m. or risk missing their morning tee time on either Thursday or Friday.
For those playing in the early morning groups – such as Arizona State junior Kevin Yu, who starts his second round at 6:56 a.m. Friday – it won't be a big inconvenience. But those teeing off closer to the morning's last tee time of 8:57 a.m. will likely have to kill some time at the course before they start warming up.
Bergeron, who tees off at 8:35 a.m. Thursday, is one of those players. He plans to leave a few hours before his time, just in case.
"It's the U.S. Open. Even if I have to sleep in the locker room overnight, I'm not missing that tee time," Bergeron quipped.
There is hope, though. Obviously, the volume of traffic will be less on the weekends, and players already know that they'll have to adjust their morning travel schedules to the course for the rest of the work week. Local transportation officials are also working diligently, providing directional signs and adjusting traffic signals to help improve the flow of traffic.
And the USGA confirmed to Golfweek that local police will be in contact with players via text alerts to help them avoid trouble areas on the roads.
Davis would be accurate in describing the traffic situation so far as a borderline disaster. But the situation should get better and not worse.
As for those potentially missing tee times, it shouldn't happen if everyone errs on the side of caution. Fingers crossed.
Tag: us open hs golf chervo tắc đường
Tweet
Related News
26/03/2019
Việt Nam's Academy Golf Course of the Els Performance Golf Academy (EPGA) has been nominated for an award for world's best par 3 golf course in 2019.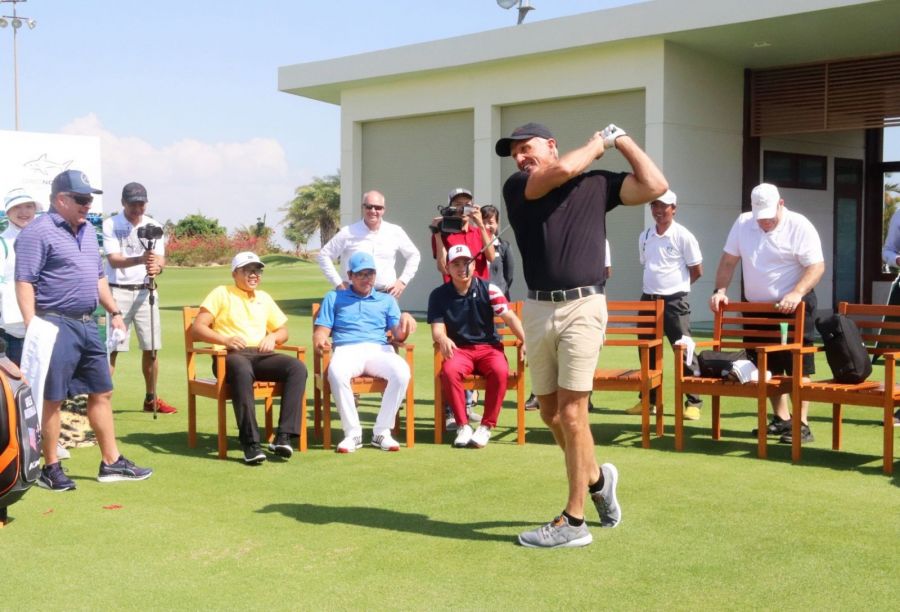 26/03/2019
Vietnam's Tourism Ambassador and KN Golf Links course designer, Mr Greg Norman made a flying visit to his newest signature course on March 19th, 2019 to launch his inaugural "Vietnam's Rising Stars' Golf Match presented by Greg Norman.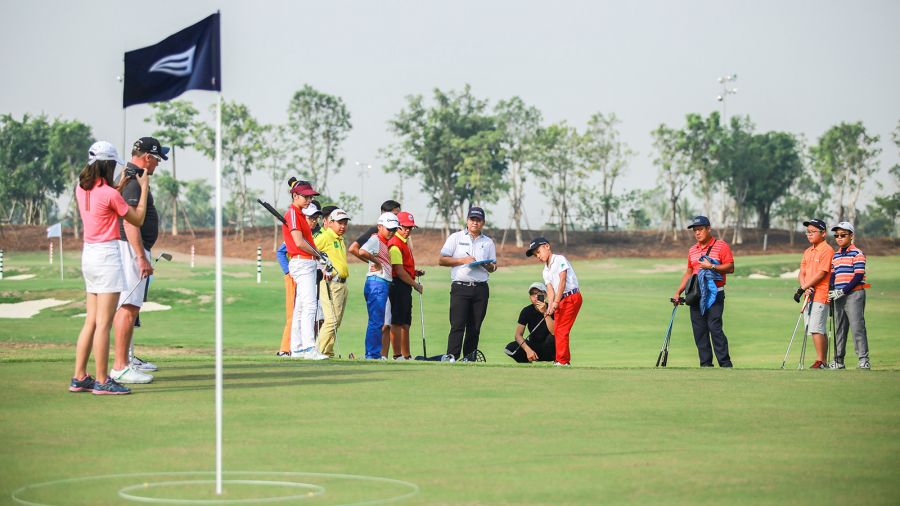 23/03/2019
The Viet Nam Golf Association (VGA) and the Els Performance Golf Academy (EPGA) — the first international golf academy in Vietnam — on Monday signed a co-operation agreement to promote golf among young people in Vietnam.