Vietnam national golf team - young talents to tee off at SEA Games
Vietnam national golf team - young talents to tee off at SEA Games
Views: 2042
Tweet
Vietnam will send seven young golfers, of average age 18, to take part in the upcoming Southeast Asian (SEA) Games in Malaysia.
Four of them will compete in the games for the first time, including Doan Xuan Khue Minh, 14; Nguyen Hung Dung, 16; Hanako Kawasaki, 17; and Nguyen Phuong Toan, 18. They will compete alongside veterans Truong Chi Quan, 19, Do Le Gia Dat, 23, and Nguyen Thao My, 19.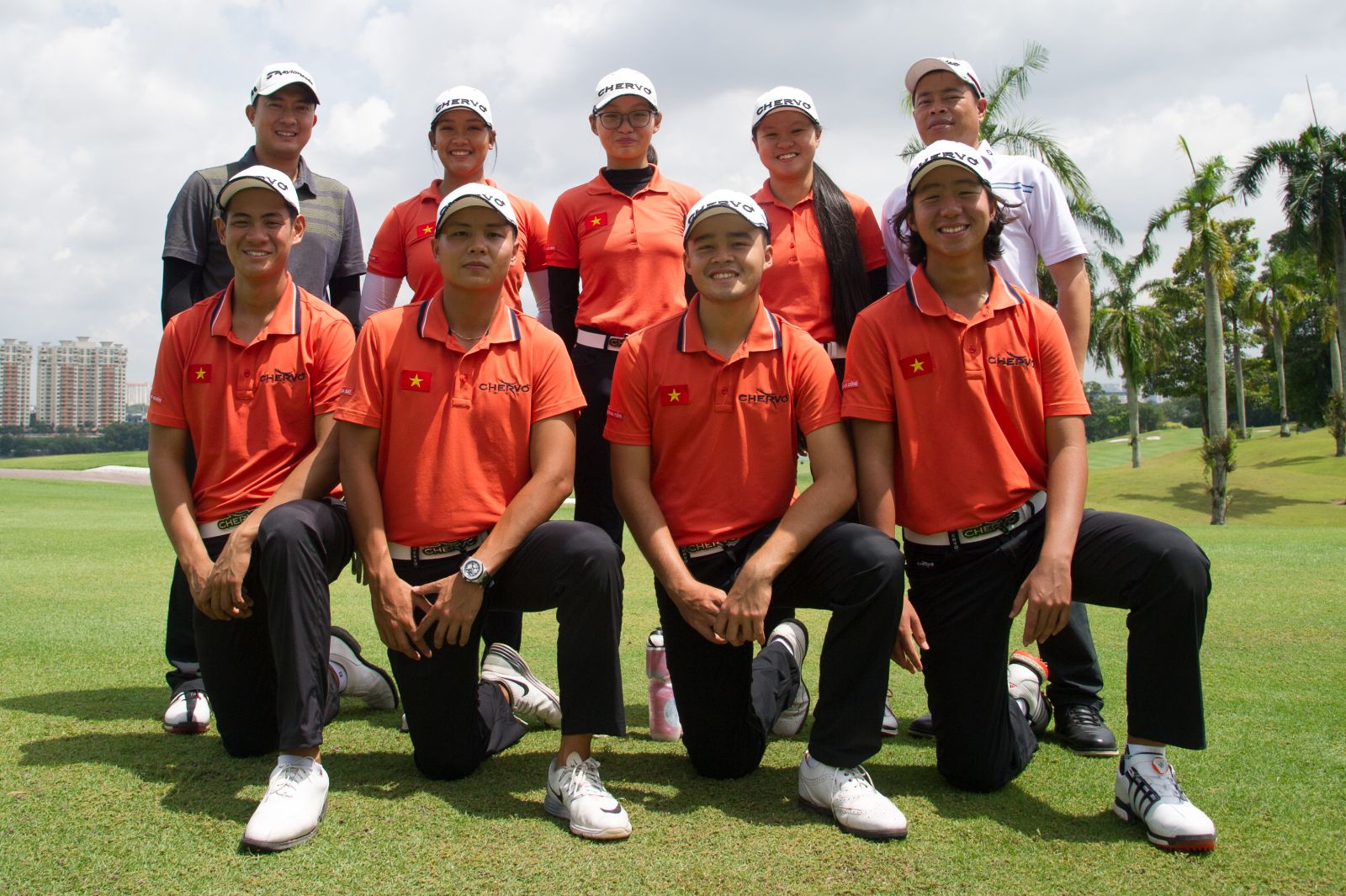 These young aces are expected to bring a breath of fresh air to the national team.

Four of the young golfers represent the promising junior golf generation in Vietnam. Dung and Toan have been trained in prestigious golf institutes in the United States. Minh is training at the Leadbetter Golf Academy in Hanoi.


Meanwhile, Hanako, who has both Vietnamese and Japanese antecedents, has not been-practising in any academies, but she is the defending champion at the national women's golf tournament and Vietnam Junior Open.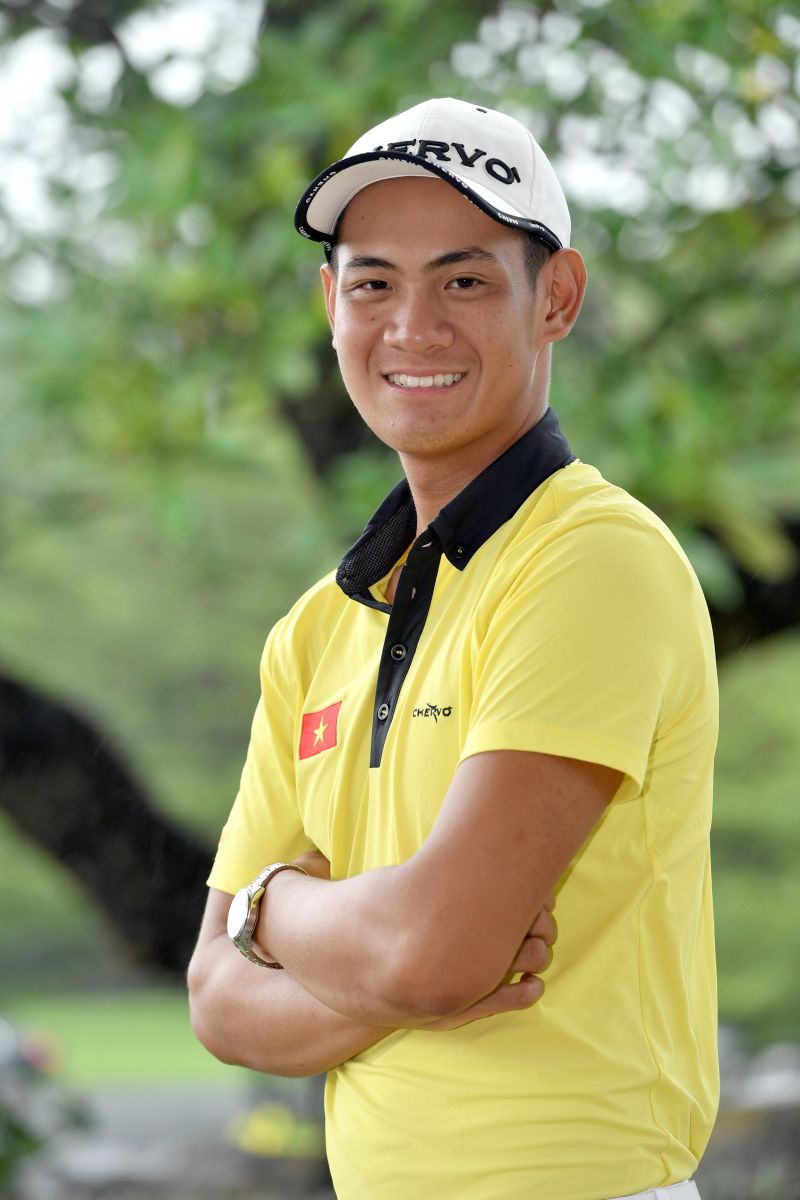 Truong Chi Quan - Photo by Nguyen Quang Thang

Earlier, Vietnamese sports authorities decided to select only golfers under 25 for the national team to compete in the games.

Nguyen Quoc Hung, head of golf section in the National Sports Administration, explained: "In the recent years, most winners at the national tournaments were very young. Theyare trained well abroad. Selecting young golfers is a big investment for Vietnam golf in the future."

Hanako has been named in the World Amateur Golf Ranking (WAGR). She is the second Vietnamese woman golfer to be named in the WAGR, behind Ngo Bao Nghi.

Hanako Kawasaki - Photo by Nguyen Quang Thang

"Hanako is one of Vietnam's best woman golfers now. At the event in Malaysia, Hanako and My are expected to bring home medals for the women's team," said Hung.

My is not an unknown name in Vietnamese golf. She competed in the SEA Games in Singapore two years ago and won the national women's events in 2014 and 2015. In the Vietnam Junior Open (VJO) 2017, My ranked second in women's Group E.

According to Hung, besides Hanako and My, Quan is also a medal hope for Vietnam in the men's singles.
Nguyen Thao My - Photo by Nguyen Quang Thang

Quan is a three-time national amateur champion in 2014-16. At the VJO this year, he took the lead in men's Group E. At the SEA Games two years ago, he ranked 18 out of 34 players in the men's singles.

In the regional tournament, Thai players are arch rivals. They dominated in all the four categories — women's and men's singles and the team event in the previous games. Besides Thailand, Malaysia,Singapore and the Philippines are also strong teams.

"In recent years, thanks to coaching in golf institutes, especially in the US, Vietnamese golfers' achievements have improved, but there is still a gap in the standards displayed by Vietnamese and regional players. However, we hope that Vietnam will take a leap in the upcoming games," Hung said.

Doan Xuan Khue Minh - Photo by Nguyen Quang Thang

Minh, 14, is the youngest player in the Vietnamsport delegation at the upcoming games.

Minh, who has played golf for three years, beat Tran Chieu Duong, national tournament silver medallist, during theselection to earn a slot to compete in the games.

"I am very happy to take part in the regional event. I will try my best to have the best result at the event," Minh said.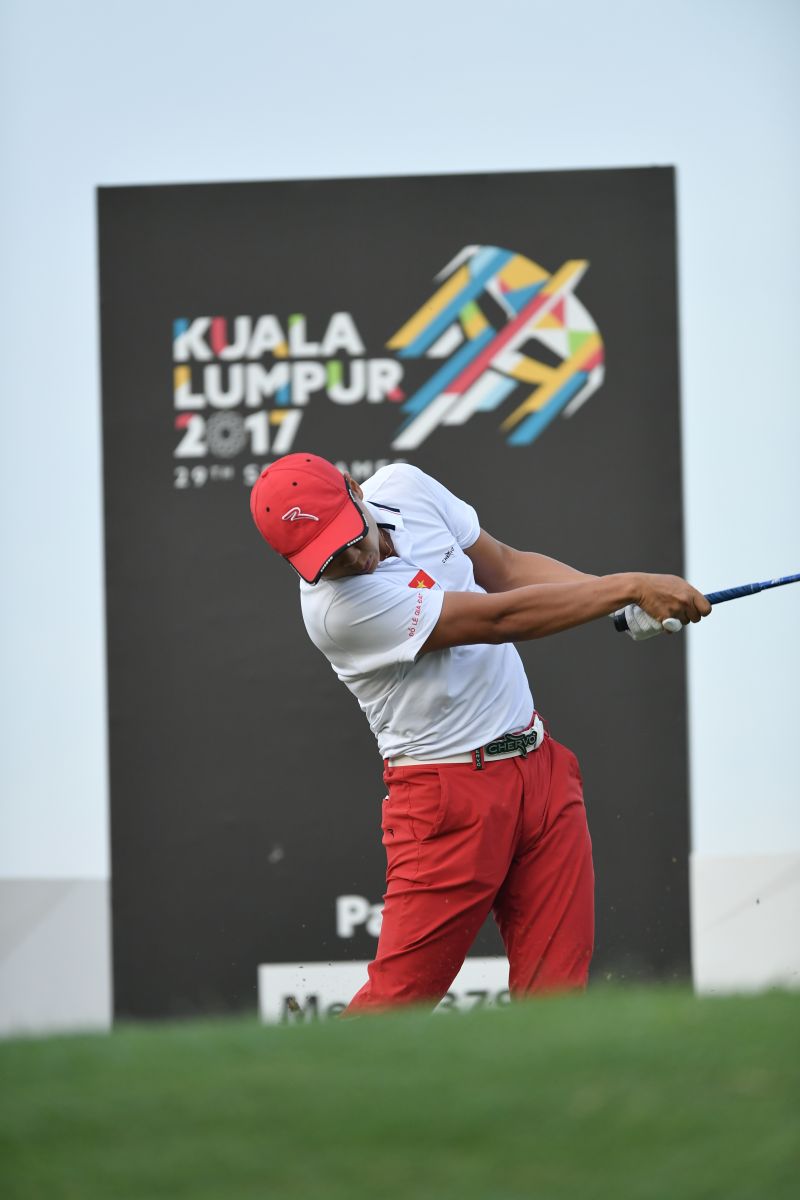 Do Le Gia Dat - Photo by Nguyen Quang Thang

According to coach Nguyen Huy Tien, who discovered Minh's talent, Minh has good physical strength and skills. If she is invested carefully, she will be a leading playerfor the country in the future.

To prepare for the games, the Vietnamese players have had an intensive training in Malaysia. Now they are training in Ho Chi Minh City, before leaving for Malaysia on August 19.

The golf event in the games will be held from August 22 to August 24
Tag: HS Golf Golfplus Chervo SEA Games 29 Vietnam national golf team Nguyen Thao My Truong Chi Quan Nguyen Hung Dung Doan Xuan Khue Minh Hanako Kawasaki Nguyen Phuong Toan Do Le Gia Dat
Tweet
Related News
26/03/2019
Việt Nam's Academy Golf Course of the Els Performance Golf Academy (EPGA) has been nominated for an award for world's best par 3 golf course in 2019.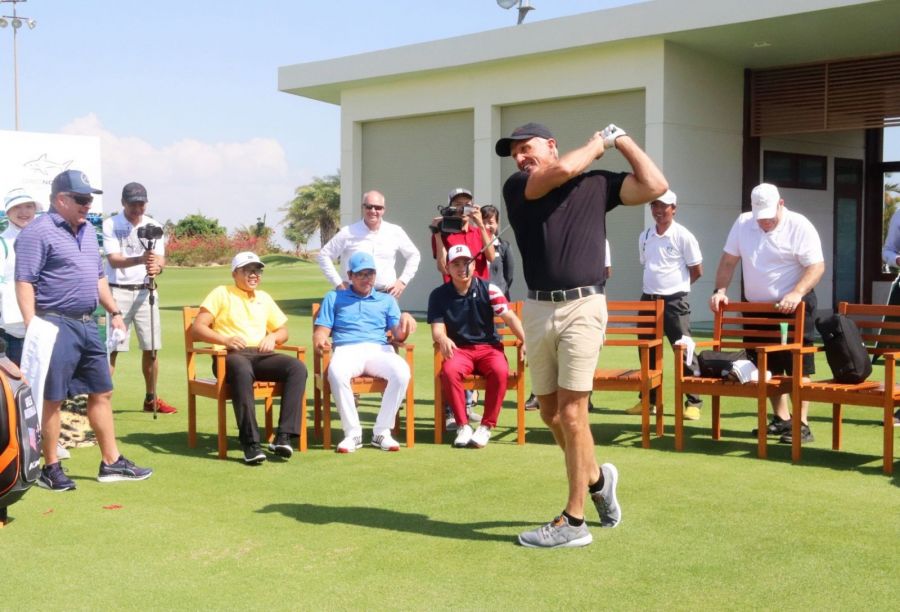 26/03/2019
Vietnam's Tourism Ambassador and KN Golf Links course designer, Mr Greg Norman made a flying visit to his newest signature course on March 19th, 2019 to launch his inaugural "Vietnam's Rising Stars' Golf Match presented by Greg Norman.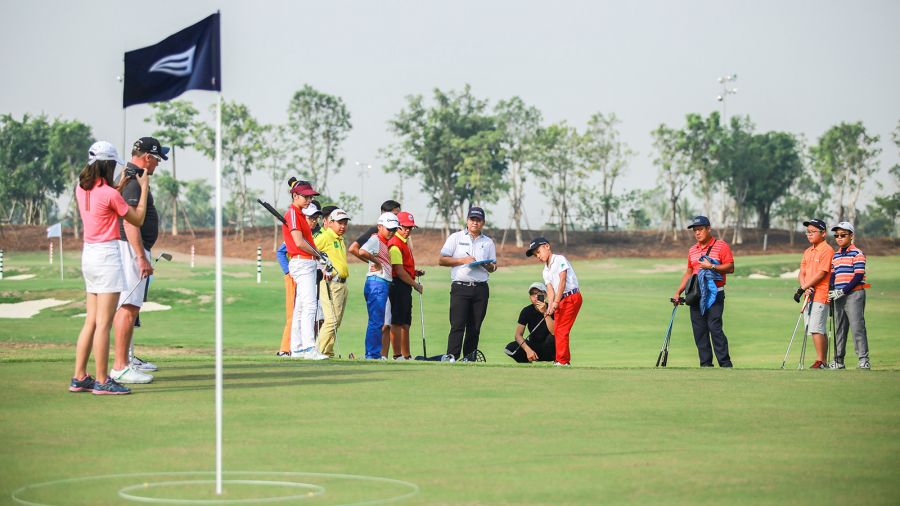 23/03/2019
The Viet Nam Golf Association (VGA) and the Els Performance Golf Academy (EPGA) — the first international golf academy in Vietnam — on Monday signed a co-operation agreement to promote golf among young people in Vietnam.