Vinpearl Golf Nam Hoi An is going to open soon
Vinpearl Golf Nam Hoi An is going to open soon
Views: 1548
Tweet
Vinpearl Nam Hoi An Golf is an IMG designed course located around 30 minutes south of Hoi An or 1:00 hour from Danang. The Cua Dai Beach (also called Nam Hoi An Beach) area is part of the Hoi An South mega-project and includes multiple golf courses, resorts, entertainment areas, and casinos.
The 18-hole international standard golf course is laid out on mostly flat terrain, with sea views from several of the opening and closing holes. Stunning, rolling dunes with elevation changes from 4 to 11 meters frame Vinpearl Nam Hoi An. Many natural trees on site, with casuarina pine trees close to the ocean and deciduous trees, further inland provide a nice contrast across the golf course. Native grasses, pandanus' and other dunes type vegetation have been used to maintain the natural beauty and ruggedness of the terrain.
Golf Courses in Danang
* Ba Na Hills Golf Club
* BRG Da Nang Golf Resort
* Laguna Lang Co Golf Club
* Montgomerie Links Vietnam
* Vinpearl Golf Nam Hoi An
There is a wide variety of golf holes, with a pleasant mix of long and short Par 3's, Par 4's and Par 5's, including two drivable Par 4 holes, one on each Nine. A links style course, Vinpearl also features white sand bunkers with jagged outlines which are stunning next to the all bright green Paspalum turf. The course is not overly difficult as the fairly are large and wide, and greens are gently rolling. Putting is fairly straightforward.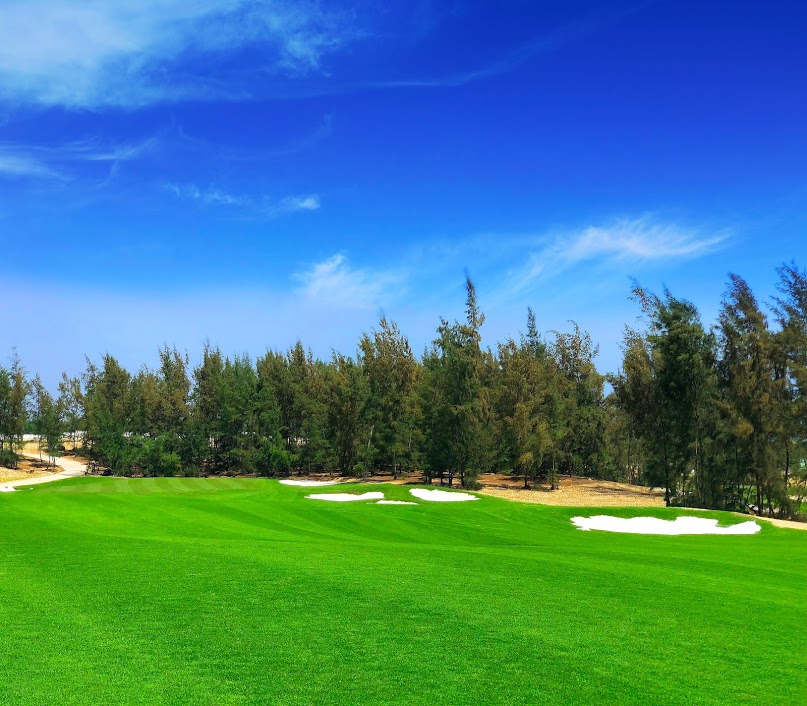 Facilities at Vinpearl Golf Nam Hoi An include a driving range with a large grass tee and well-appointed clubhouse with posh lockers and other amenities. Golf carts are mandatory, though walking is still an option while caddies handle the driving duties. Vinpearl Golf Nam Hoi An is good to include as the first round for any Danang, Vietnam Golf Tour.
Tag: vinpearl golfplus vietnam vinpearl nam hoian danang golf hs golf chervo
Tweet
Related News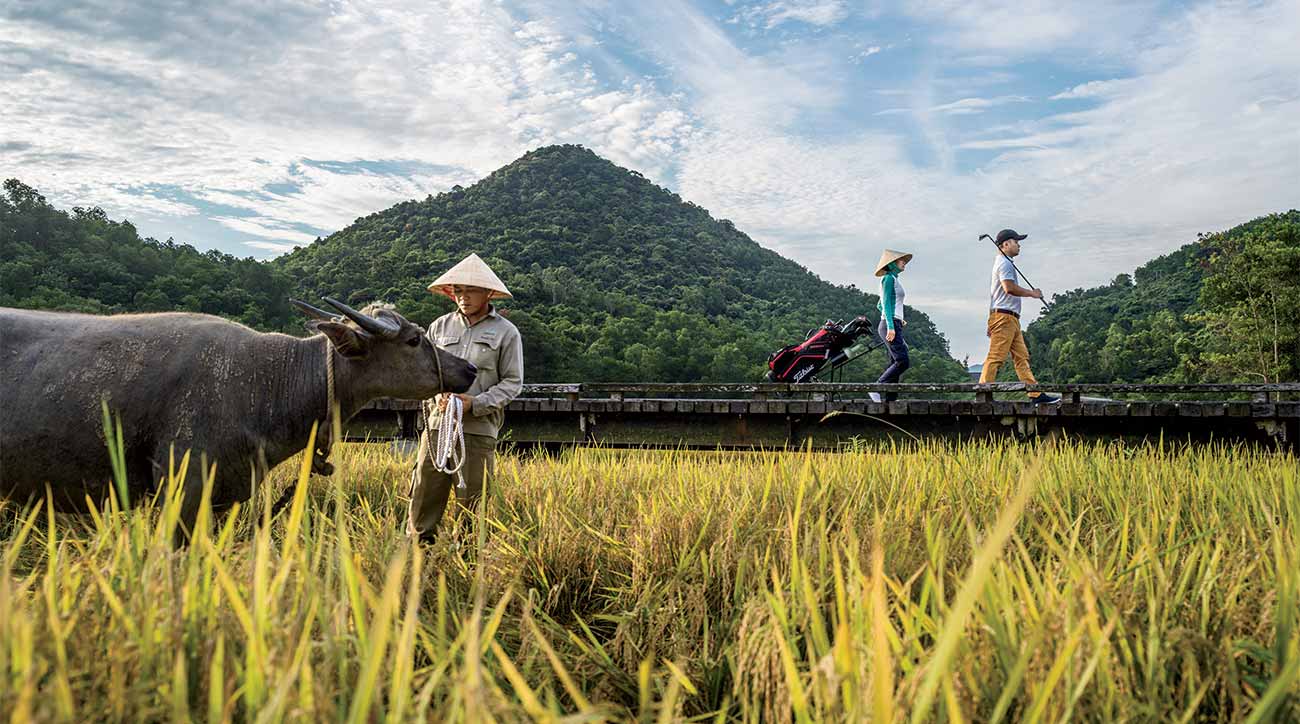 20/02/2019
Over the past decade, in the distant wake of golf's arrival in Japan and its more recent wildfire spread in Korea and China, a burgeoning monied class has given rise to a swelling population of Vietnamese golfers and triggered a starburst of course construction

24/01/2019
Graduates of Quang Nam-based Golf Operations and Maintenance Vocational College ensured jobs at Hoiana Shores Golf Club when the course opens later this year.
31/12/2018
Golf in Vietnam is especially intriguing. Though there are only about 40 courses throughout the country, and some of those tracks hold world-class distinction. The country is roughly the size of California, with Ho Chi Minh City (formerly Saigon) in the southern part of the country. Nearly a third of the golf courses are located in the south.